Mark Cuban is known for his unconventional and even controversial ways -- sitting among fans during games and being outspoken on many topics, just to name a few cases. So his latest proposal, for Dallas to possibly draft Brittney Griner or invite her to try out for a spot on the team's summer league roster, isn't that mind-boggling. Is this something the Mavericks organization should consider?
antmanDFW: "Cuban is an entrepreneur. Can you imagine all the women that will make the Mavs their favorite team. He will make money! If i was him i would give her a try in a heartbeat."
northcyde: "Forget Griner . . . I want Skylar Diggins to take over the backup PG duties for the Hawks. Surely she could give us a solid 12 minutes per game off the bench."
obxmike59:"There is not a single women's college player that could even compete effectively in any open tryout for an NBA team. Even the top few women players would have difficulty competing against any men's college players."
Burghy77: "I like it.... doubt she can make it.... but give her a shot.... who knows maybe she can be a bench player"
Festivus2009: "Sorry, she is a great player but men her height in the NBA have to be fast and agile and smooth. She didn't really have to be those things in NCAA womans. Her height carried her. As gifted as she is, it wouldn't go too well."
Join the conversation or respond by signing in or creating a profile and blogging.
---
Worth a try?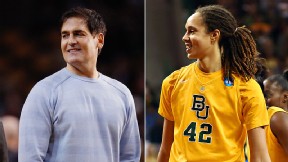 Mark Cuban is known for his smart investments, so investing in Brittney Griner would be a good thing, right?

---
Playing with the big boys?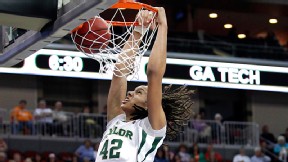 Brittney Griner was an three-time All-American, set the NCAA women's record for blocks in a season and holds the overall NCAA record for career blocks. Would that make her ready for the NBA?

---
Too far-fetched?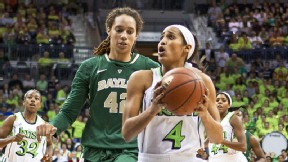 Nancy Lieberman played in the USBL in the 1980s, but no women have played in any of the major American men's leagues.