Terrell Owens took to Twitter last night to announce his workout with Tom Brady and Matt Cassel at USC. ESPN NFL Insider Adam Schefter believes it was just a workout and nothing more, but that got us to thinking: After not playing the past two seasons and at the age of 39, could T.O. still contribute to a NFL team at an elite level?
Bout to get this work out in @ ucla w/T Brady, M Cassel ans the fellas...check it out on hangwith.me/terrellowens frm 1230-2p PST! #HangW/me

— Terrell Owens (@terrellowens) April 3, 2013
Sjcarter0927: "I still believe T.O can play! Honestly I would love to see him back on the football feild! I think owens still got it!"
Maki Pro: "Don't look at Terrell Owen's age. He might be 39, but he doesn't have the body of your average 39 year old. He's more like 32, and better than most starting WRs today"
PsychDr.:"Terrell Owens could be the #1 receiver on about 50% of NFL teams. Terrell Owens could be the #2 receiver on about 99% of NFL teams. So whats the problem again???"
HurricaneJoe08: "If he does sign, I fail to see the downside. He screws up, he gets cut. Minimum damage, minimum money."
grogan_ghost71: "T.O. is broke, still thinks he can play, and he found another way to get his name buzzing with the media. He was playing catch with Tom. Nothing more than that."
fmgt302: "What a joke. It will never happen. Owens is washed up in so many ways ... speed, hands, emotionally, financially ... and he was never good to coaches or quarterbacks."
Join the conversation or respond by signing in or creating a profile and blogging.
---
Enough left in the tank?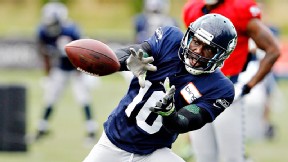 Terrell Owens was in the top 20 in receiving yards and catches in 2010. If paired with the right QB, he may still be able to gross good numbers.

---
Worth the gamble?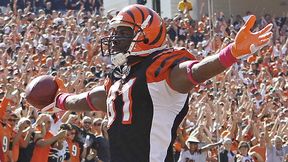 Owens has been somewhat of a nuisance at most of his NFL stops, but his production usually made up for any distractions.

---
A perfect match?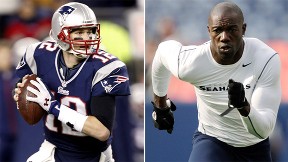 The Patriots have revamped their wide receiver corps this offseason. This could be a perfect time for Owens to prove he can still contribute.