The big storyline of this past women's college basketball season was the "3 To See" -- the senior years of Skylar Diggins (Notre Dame), Brittney Griner (Baylor) and Elena Delle Donne (Delaware) -- all of whom were named WBCA All-Americans. With their college careers behind them, the focus is on the 2013 WNBA draft. What can we expect from these three stellar players in the professional ranks?
Tom Burbank: "Elena is by far the best player of the three. For a lady that tall, she moves like player half her size and can shoot the lights out from anywhere on the court."
Cadac Lillies: "I love Skylar Diggins one of my favorite women college basketball player. she is a very good defensive player. I'm looking forward to seeing all 3 of them at WNBA."
Charles Carroll: "Griner is so graceful and athletic... worth the price of any ticket to watch her play, from pregame dunks to gametime blocks, shots and assists, to postgame playful girl antics... she is a once in a lifetime player."
Sheila Broughton: "The 2013 WNBA season, is going to be off the chain... Let's go Ladies... Here's to an AWESOME Season....Welcome Newbies."
---
Predicting the future?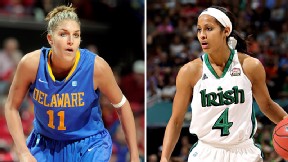 Elena Delle Donne and Skylar Diggins both had illustrious college careers, but whose play will translate better on the next level?

---
A dominant force?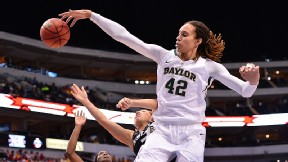 Brittney Griner is the second all-time leading scorer (3,283 points) in NCAA's women's history and the top shot-blocker in both the men's and women's game (748 blocks).

---
Top of her game?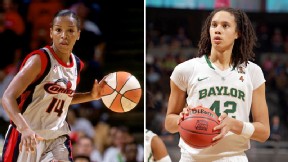 Cynthia Cooper is arguably one of the best players to ever set foot on a WNBA court. Will Griner one day be mentioned in the same breath?