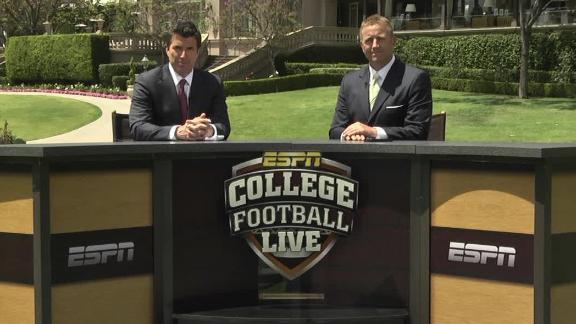 "College Football Playoff."
Well, it's a descriptive name -- it's college football. And it's an accurate name -- after the 2014 season, there will be a playoff. But is it creative? Let's just call it "substance over style" and let it go at that. And speaking of substance, are you satisfied with a four-team playoff to determine an FBS national champion? Is Cowboys Stadium the best place to host the new system's first title game?
---
Someone's gotta go
If the new four-team playoff system was used last season, BCS No. 5 Kansas State would have been left out. Will the new system ever expand?

---
That magic moment
Ideally, a playoff will determine a champion on the field. But Louisville's Sugar Bowl upset of Florida wouldn't have happened if the new system was in place last season.

---
This is the place
A big event requires a big venue. Cowboys Stadium sure fits that criterion. Is it the best location for the first College Football Playoff championship game?

---
It's been done before
Lucas Oil Stadium in Indianapolis has hosted a Super Bowl. Would it make a good site for a College Football Playoff semifinal or final?