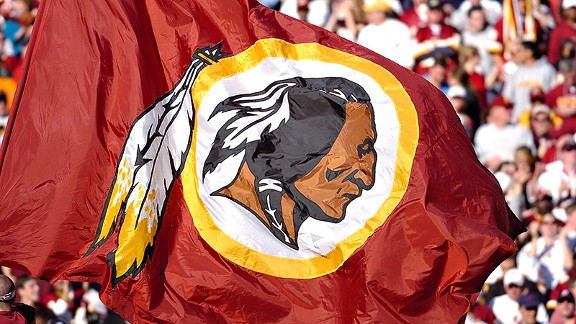 The ongoing battle over the Redskins' nickname resumed this week, when Washington, D.C., councilman David Grosso announced his plans to submit a nonbinding resolution asking the team to change its name. If Grosso has it his way, in the future fans won't be cheering for the Redskins but instead the "Redtails." Are you in favor of this modification?
Stonehill64: "'Don't politicians have bigger fish to fry? He should be focused on the economic and social issues facing his city, rather than a name of a pro football team that brings millions in revenue to his city, and may offend a handful. If you're offended, don't go to the game."
lee76007: "While were at it lets change the names of the Chiefs, Cowboys, Blackhawks, Celtics, etc. We wouldn't want to offend anybody..."
Rupert_Pumpkin: "Why not just eliminate the "red" and just go as the 'Skins? That way there's no ethnicity reference..."
Not to be disrepectful just sayin: "Sorry, but Redtails sounds just as discriminatory if not more so..."
Phoenix123Suns: "Not only is Redskins pretty offensive, it's not even that good of a name. Why is everyone trying to defend it?"
Join the conversation or respond by signing in or creating a profile and blogging.