Amar'e Stoudemire hasn't played a game since March 7, having missed time with a right knee injury, but now the Knicks forward is ready to suit up and return to the court. According to coach Mike Woodson, Stoudemire will play between 10 and 15 minutes in Game 3 against the Pacers. Stoudemire had a 10.2 player efficiency rating against the Pacers during the regular season, a 56.4 percent decrease in efficiency compared to his 23.4 rating against other teams. Will his low-post presence make an impact?
---
How much playing time?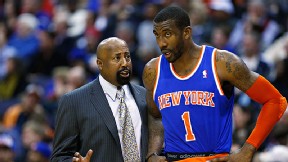 With Amar'e Stoudemire in the lineup, the Knicks went 16-13. Without him, they went 28-13, including a 17-9 run to end the regular season.

---
Beneficial to all?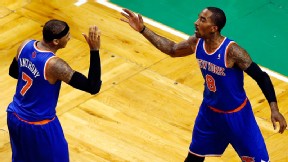 Carmelo Anthony's PPG average increased from 28.7 in the regular season to 29.3 in the playoffs. J.R. Smith's production dropped from 18.1 to 14.4.

---
Win or go home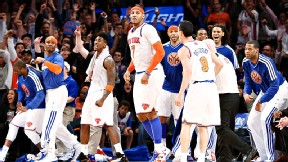 The Knicks and Pacers split their regular-season series 2-2, with each team winning both games on its home floor.

---
Imparting wisdom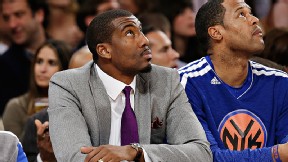 Stoudemire said that if he wasn't a basketball player, he'd be a small-town teacher. He'll get experience teaching this summer.