Andrew Wiggins, the top college basketball recruit in the Class of 2013, announced he will take his talents to the University of Kansas this fall. The 6'8 forward from Huntington Prep was called "the real deal, legit, and better than advertised" by Dick Vitale ... the same words he used to describe LeBron James in 2003. Will Wiggins live up to the hype?
---
Next LeBron James?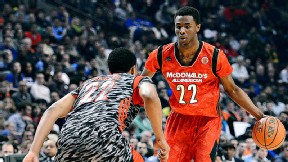 The top recruit in the Class of 2013 has garnered many comparisons to LeBron James -- he's 6'8", offensively skilled and a tenacious defender.

---
Time for a rule change?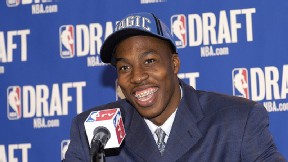 Dwight Howard, the top pick in the 2004 NBA draft, was the last player selected No. 1 overall straight out of high school.