The fight boxing fans most wanted to see is now a reality. Floyd Mayweather Jr. took to Twitter Wednesday night to announce that he and up-and-comer Saul "Canelo" Alvarez have come to terms on a Sept. 14 fight at the MGM Grand in Las Vegas. Both sides have agreed to a catchweight of 152 pounds -- a number Mayweather has to go up to meet and one Alvarez has to come down to make. Who benefits more from this specific weight? Like many before him, Alvarez said "I will be the first to beat Floyd." Will it actually happen?
I chose my opponent for September 14th and it's Canelo Alvarez. I'm giving the fans what they want. It will be at the MGM Grand.

— Floyd Mayweather (@FloydMayweather) May 30, 2013
---
Taken by surprise?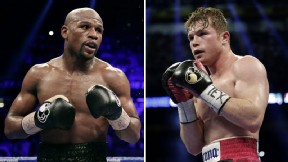 Canelo Alvarez said he was mildly surprised Floyd Mayweather Jr. agreed to the fight. This could be because many boxing enthusiasts believe he dodged a bout with Manny Pacquiao.

---
Weight advantage?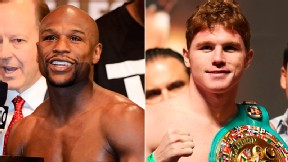 Mayweather holds titles at welterweight (147 pounds) and middleweight (154 pounds), and Alvarez possesses two 154-pound titles -- but Alvarez is known to get up to 170 post weigh-in.

---
Staying at the top?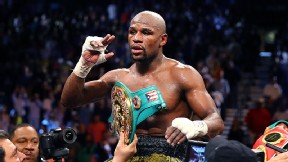 In February, Mayweather signed a 30-month, six-fight deal with Showtime/CBS, a deal that could have him in the ring until he's 38 years old.