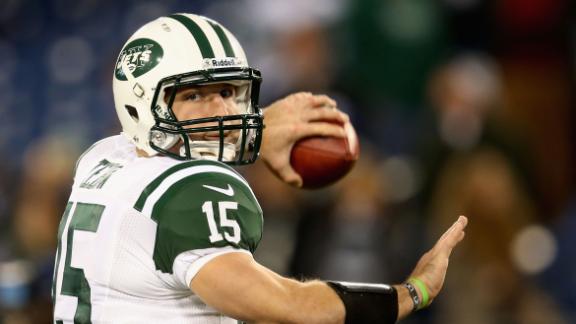 Bill Belichick and the New England Patriots are on the verge of signing New York Jets castoff Tim Tebow. The risk is minimal and the joy Belichick would feel of making something out of a player the Jets arguably fumbled on would be enormous. So perhaps the move isn't a big surprise. But considering that no other team in the league seemed remotely interested in the former Heisman winner, one has to classify the acquisition as somewhat crazy. How does it stack up to Belichick's other gambles? Click the images below to rank them.


Rank: Craziest Bill Belichick moves?
Albert Haynesworth

Albert Haynesworth
Acquired in a trade with the Redskins in 2011 for a 5th-round draft pick, the former defensive tackle lasted less than four months in New England.
Chad Ochocinco

Chad Ochocinco
Acquired via a trade with the Bengals in 2011, the wide receiver was released a year later after struggling to pick up the team's playbook.
Tim Tebow

Tim Tebow
Reportedly with no other suitors around the league, Tebow has found another chance in New England where Bill Belichick is surely looking to make something out of the backup quarterback that the Jets couldn't.
Corey Dillon

Corey Dillon
Dillon was vocal about his displeasure with the Bengals before being traded to the Patriots during the 2004 draft for a second-round pick.
Randy Moss

Randy Moss
Acquired in a trade with the Raiders during the 2007 NFL draft for a 4th-round selection, Moss was about as risky an addition to a NFL lockerroom as you could ask for.
Aqib Talib

Aqib Talib
The cornerback was traded to the Patriots in 2012 amidst a peformance-enhancing drug suspension, but answered in his first game with a 59-yard interception return for a touchdown.
Your Rankings
1.

2.

3.

4.

5.

6.