No one knows better than Tom Thibodeau just what Derrick Rose can do on the court. According to the Bulls head coach, the former league MVP has regained the level of speed and explosiveness he once had. Rose showed some of that explosiveness with an array of dunks in the Bulls postseason pregame warmups, but still felt he wasn't quite ready to return to the team's lineup. Should he have suited up and played? What will we see from him next season?
---
Mind over matter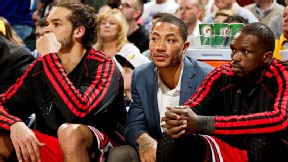 Derrick Rose was cleared to play by team doctors in early March, but his lack of confidence kept him out the entire 2012-13 season.

---
Like new again?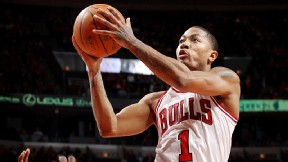 Before his injury, Rose was one for the quickest and most explosive players in the NBA, and often referred to as the league's best point guard.

---
Championship formula?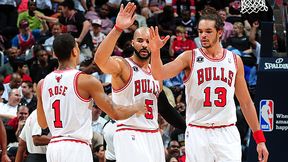 The Bulls last won a NBA championship in 1998, the franchise hasn't been back to the Finals since.