The No. 3 is iconic in NASCAR. Driven by Dale Earnhardt, who died in a crash on the final lap of the 2001 Daytona 500, it represents his aggressive style on the track and his nose for winning. The number was unofficially retired following his death, but has been driven by Richard Childress' grandsons, Austin and Ty Dillon, in Truck and Nationwide series races in recent years. With Austin likely graduating to the Sprint Cup Series and Childress on the verge of bringing back the No. 3, Dale Earnhardt Jr. has reiterated his stance that he is on board with the decision. Should NASCAR start retiring numbers for good? What about those of legends such as Richard Petty and the Wood Brothers? Should we start thinking about it for modern-day legends like Jeff Gordon and Jimmie Johnson?
---
Dale Earnhardt's No. 3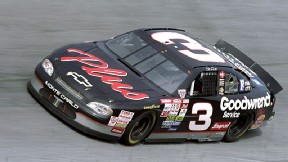 Dale Earnhardt Jr. would be fine with seeing his father's No. 3 in the Sprint Cup Series. "It was an iconic number for my father and it means a lot to a lot of his fans."

---
The Wood Brothers' No. 21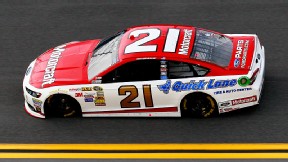 The Wood Brothers won at least one race in every decade for the past six decades. Their famous No. 21 is currently being driven by Trevor Bayne of Wood Brothers Racing.

---
Richard Petty's No. 43
Richard Petty was named NASCAR Rookie of the Year in 1959 and never looked back. He went on to win seven NASCAR championships and earn the nickname "King."

---
Jeff Gordon's No. 24
With four series championships and three Daytona 500 wins under his belt at the age of 41, Gordon became the first NASCAR driver to net $100 million in career earnings.

---
Jimmie Johnson's No. 48
Johnson did what no one had done before, winning five straight NASCAR Cup Series championships (2006-2010). He bookended it with Daytona 500 wins in 2006 and 2013.