The American League and National League rosters are set for the 2013 All-Star Game at Citi Field in New York City. Selected to represent the host team were Matt Harvey and David Wright, while Robinson Cano and Mariano Rivera were picked to represent the Yankees. Both dugouts will feature power hitters, Gold Glove-caliber talent and heat-throwing pitchers, but which league has the advantage?
---
Better starting infield?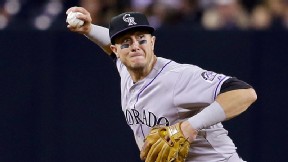 AL: Chris Davis, 1B (Orioles); Robinson Cano, 2B (Yankees); J.J. Hardy, SS (Orioles); Miguel Cabrera, 3B (Tigers); Joe Mauer, C (Twins)

NL: Joey Votto, 1B (Reds); Brandon Phillips, 2B (Reds); Troy Tulowitzki, SS (Rockies); David Wright, 3B (Mets); Yadier Molina, C (Cardinals)

---
Better starting outfield?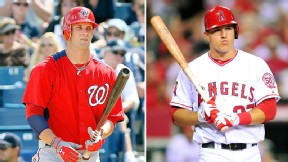 AL: Mike Trout, CF (Angels); Adam Jones, CF (Orioles); Jose Bautista, RF (Blue Jays)

NL: Carlos Beltran, RF (Cardinals); Carlos Gonzalez, LF (Rockies); Bryce Harper, LF (Nationals)

---
Better starting pitchers?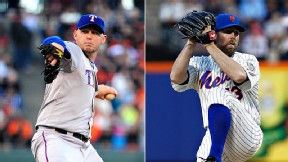 AL: Clay Buchholz (Red Sox), Bartolo Colon (Athletics), Yu Darvish (Ranges), Felix Hernandez (Mariners), Hisashi Iwakuma (Mariners), Justin Masterson (Indians), Chris Sale (White Sox), Max Scherzer (Tigers), Justin Verlander (Tigers)

NL: Madison Bumgarner (Giants), Patrick Corbin (Diamondbacks), Jose Fernandez (Marlins), Matt Harvey (Mets), Clayton Kershaw (Dodgers), Cliff Lee (Phillies), Jeff Locke (Pirates), Adam Wainwright (Cardinals), Travis Wood (Cubs), Jordan Zimmermann (Nationals)

---
Better infield reserves?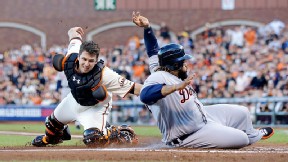 AL: Jason Castro (Astros), Salvador Perez (Royals), Prince Fielder (Tigers), Jason Kipnis (Indians), Dustin Pedroia (Red Sox), Ben Zobrist (Rays), Jhonny Peralta (Tigers), Manny Machado (Orioles), Edwin Encarnacion (Blue Jays)

NL: Buster Posey (Giants), Paul Goldschmidt (Diamondbacks), Allen Craig (Cardinals), Matt Carpenter (Cardinals), Marco Scutaro (Giants), Everth Cabrera (Padres), Jean Segura (Brewers), Pedro Alvarez (Pirates)

---
Better outfield reserves?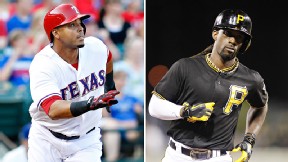 AL: Nelson Cruz (Rangers), Alex Gordon (Royals), Torii Hunter (Tigers)

NL: Domonic Brown (Phillies), Michael Cuddyer (Rockies), Carlos Gomez (Brewers), Andrew McCutchen (Pirates)

---
Better relief pitchers?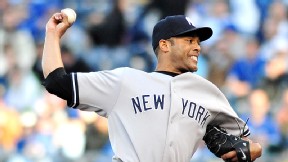 AL: Brett Cecil (Blue Jays), Joe Nathan (Rangers), Glen Perkins (Twins), Mariano Rivera (Yankees),

NL: Aroldis Chapman (Reds), Jason Grilli (Pirates), Craig Kimbrel (Braves),