Broncos receiver Wes Welker says Tom Brady and Peyton Manning are both so good at their craft that deciding who is the better quarterback is "like comparing Picasso and Michelangelo." Welker also admitted he doesn't know much about either artist. (Here's a hint: The one who painted the Sistine Chapel has a Teenage Mutant Ninja Turtle named after him.) But there's certainly an art to playing quarterback in the NFL and Welker does have experience catching passes from both QBs. Which QB would you pick?
---
Exclusive company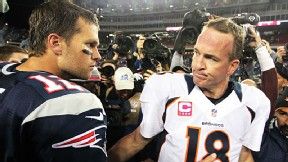 Peyton Manning and Tom Brady are both likely first-ballot Hall of Fame quarterbacks. Who would you rather have on your team?

---
Renaissance men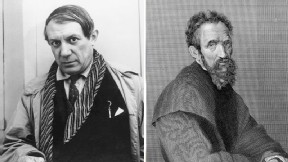 Picasso and Michelangelo are two of the greatest artists to ever hold a paintbrush. If you had to choose one, who would you pick?