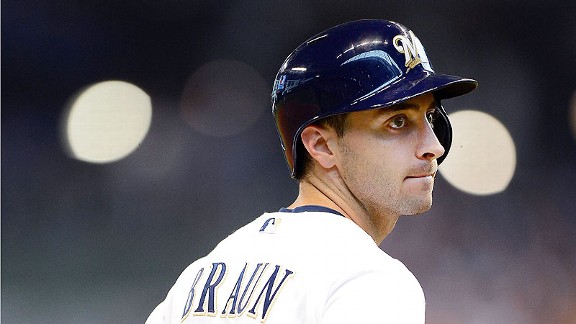 Lying and cheating are just a couple of characteristics of an untrustworthy person. With that said, there's no wonder Marion Jones, Lance Armstrong, Michael Vick, and Ryan Braun were voted among America's least trustworthy athletes. But John Daly, Metta World Peace, Dennis Rodman, Manny Ramirez and Pete Rose making the list ... well, let's just say the surprise factor was definitely there.
Louis E. Calderon: "Ironic that I find an "untrustworthy athlete poll" a little, well, untrustworthy."
Chris J. Palmer: "Surprised A-Rod isn't on that list either, but then that list has got to have hundreds, if not thousands of names on it."
Benjamin Halley: "Why is Dennis Rodman on the list? Yes he's crazy and off the wall, but least trustworthy? Besides, he hasn't really been in the spotlight much the past several years."
Fed E Rico: "Say whaattt? Metta World Peace? That guy is awesome, he's one of the most trustworthy athletes out there. He just simply says what is on his mind, he has no filter."
Derrick Young: "Surprise no Manti Te'o or Dwight Howard, I still don't believe Te'o was just an innocent victim."
Adam Kimball Ging: "John Daly? What'd he do? Hey, he may not be the greatest role model, but anyone who can win the British Open tanked is a god in my book."
What do you think? Leave your comments below.