September 18, 2013
Sep
18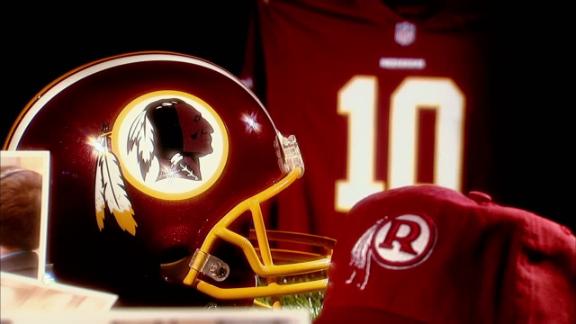 The 82-year-old Washington Redskins, with three Super Bowl titles to their name, have been under heavy criticism of late due to the perceived offensiveness of their nickname. Members of Congress have sent letters to the league as a whole urging the Redskins to consider an alternative name, but both Washington owner Daniel Snyder and NFL commissioner Roger Goodell have come out in defense of it. Goodell has since backtracked, saying the NFL should pay attention to people who are offended by the name. This isn't the first time the team has had to justify its name, which the congressional letter referred to matter-of-factly as a ''racial, derogatory slur,'' but it certainly seems that, in this instance, the team is approaching a kind of decision point.
---
Should it change?
Washington owner Daniel Snyder has vowed that the team will never change its name ...

---
Will it change?
... but increased pressure from in and around the league could force his hand in the end.