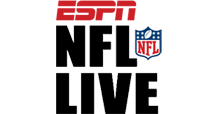 He's on pace for records. His team is on pace for records. Together, they're 7-1. Does all of that make Peyton Manning the league's most valuable player for the first half of the 2013 season? Or should that honor go to another win-producing QB? Perhaps the top back on the league's most surprising team deserves the nod?
That's for you to decide. Pick your winners for NFL Live's Midseason Awards below, and check the show Wednesday (Oct. 30, 4 p.m. ET, ESPN) to see the final results.
---
Rookie of the Year
Geno Smith has been up-and-down. Has he shown better than his teammate on defense?

---
Coach of the Year
Andy Reid's Chiefs are the last undefeated team after going 2-14 a year ago, while Sean Payton's Saints have also rebounded from a bad 2012. And that's not all ...

---
Offensive Player of the Year*
*Not named Peyton Manning, whose numbers outclass pretty much everyone else's this season. Not that he's the only one excelling ...

---
Defensive Player of the Year
Is Robert Mathis' stellar start enough to overcome a pair of players from the top-scoring defense?

---
Play of the Year
Adrian Peterson's breakaway got the season started, and it's been exciting, playwise, since.