Maybe it was a bump in the road for the Seahawks' offense. Maybe it was an inspired defensive effort by a Rams team few expected to win. Either way, it was not a good night for Seattle's offense, which set a franchise record for fewest first downs in a victory with seven. That's not taking anything away from Seattle's defense, which held the Rams without a touchdown and mounted a goal-line stand on the game's final plays to preserve the win. But still, this was a game the Seahawks were widely predicted to dominate. Are the Seahawks a legit Super Bowl contender?
---
Too close for comfort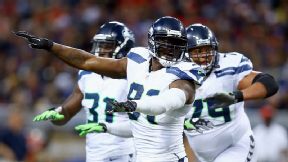 The defense saved the day for a Seahawks team that managed 135 yards of total offense.

---
A not-so-Golden moment?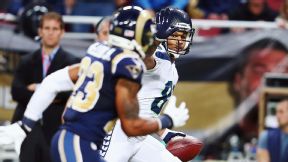 Golden Tate later apologized for taunting his way into the end zone on his second TD of the night.