Five teams that reached the 2013 NBA playoffs have started the new season with less-than-stellar results -- and in the Knicks' case, a serious dose of bad luck thanks to Tyson Chandler's leg fracture. It's still early, but Denver and Memphis seem to have taken a step backward from last season. The Bulls are still getting used to playing with Derrick Rose, who's not yet back at MVP strength. And questions remain about what the Lakers will look like when Kobe Bryant returns. Our 5-on-5 panel has measured the panic meter for all five franchises. Now it's your turn. Vote below!
---
Everybody hurts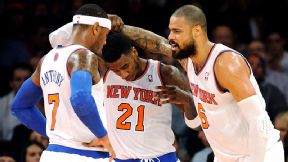 Losing Tyson Chandler leaves the Knicks without their defensive anchor up front and few good options in his place.

---
Work in progress
The Bulls are still getting accustomed to playing with Derrick Rose after going an entire season without the former MVP.

---
Mountains of difficulty
The Nuggets added coach Brian Shaw but have yet to show they'll overcome the loss of Andre Iguodala to free agency and Wilson Chandler and Danilo Gallinari to injuries.

---
This bears watching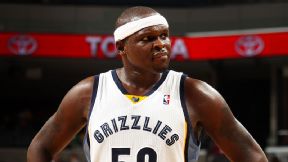 Zach Randolph is off to a slow start, and the Grizzlies' defense has yet to match the standard it set last season.

---
Good enough?
The Lakers are 3-3 but have looked overmatched at times -- and Steve Nash is still hobbled. Is there enough depth to surround Kobe for a playoff push?