Players are preparing to lace them up for another 82-game stretch as the 2017-18 NBA season opens Tuesday.
It was a wild offseason that saw some of the league's biggest stars move to new destinations as teams bolstered their rosters in an effort to dethrone the Golden State Warriors.
Click the links below to vote on your expectations for this season and to weigh in on the biggest stories surrounding your team.
Atlantic Division
Boston Celtics: How long will it take for their top stars to develop chemistry? Vote: Top storylines
---
Brooklyn Nets: Could they exceed expectations and be a surprise team in the East? Vote: Top storylines
---
New York Knicks: Will Kristaps Porzingis take the next step in his career and make this his team? Vote: Top storylines
---
Philadelphia 76ers: With Joel Embiid and Ben Simmons healthy, "The Process" can officially begin to take shape. Vote: Top storylines
---
Toronto Raptors: Is this the season they challenge for a spot in the NBA Finals? Vote: Top storylines
Central Division
Chicago Bulls: It's a rebuilding season in Chicago, but just how far will the Bulls fall? Vote: Top storylines
---
Cleveland Cavaliers: Can Isaiah Thomas and Derrick Rose help fill Kyrie Irving's shoes? Vote: Top storylines
---
Detroit Pistons: Is Stanley Johnson headed toward a breakout season? Vote: Top storylines
---
Indiana Pacers: Where will the scoring come from without Paul George in town? Vote: Top storylines
---
Milwaukee Bucks: The Greek Freak is ready to take off in Year 5. Vote: Top storylines
Southeast Division
Atlanta Hawks: Could they make it 11 straight postseason appearances? Vote: Top storylines
---
Charlotte Hornets: Which Dwight Howard will show up in Charlotte? Vote: Top storylines
---
Miami Heat: Could Goran Dragic and Dion Waiters become a top backcourt in the East? Vote: Top storylines
---
Orlando Magic: What can they expect from Aaron Gordon in his fourth NBA season? Vote: Top storylines
---
Washington Wizards: They believe they can represent the East in the NBA Finals this season. Do you? Vote: Top storylines
Pacific Division
Golden State Warriors: Is another 70-win season on the horizon? Vote: Top storylines
---
LA Clippers: Life without Chris Paul as the floor general officially begins. Vote: Top storylines
---
Los Angeles Lakers: What type of impact will Lonzo Ball have as a rookie? Vote: Top storylines
---
Phoenix Suns: Devin Booker may become one of the NBA's elite players this season. Vote: Top storylines
---
Sacramento Kings: Veterans like George Hill will be around to mentor rookie De'Aaron Fox and the younger cast. Vote: Top storylines
Southwest Division
Dallas Mavericks: Future Hall of Famer Dirk Nowitzki enters his 20th season. Will it be his last? Vote: Top storylines
---
Houston Rockets: Chris Paul and James Harden prepare to share a backcourt. Vote: Top storylines
---
Memphis Grizzlies: Life without Zach Randolph begins. Vote: Top storylines
---
New Orleans Pelicans: How will Anthony Davis and DeMarcus Cousins fare in a full season together? Vote: Top storylines
---
San Antonio Spurs: Can LaMarcus Aldridge return to his All-Star form? Vote: Top storylines
Northwest Division
Denver Nuggets: It's time for Nikola Jokic to come into his own. Vote: Top storylines
---
Minnesota Timberwolves: Jimmy Butler, Karl-Anthony Towns and Andrew Wiggins have to find their chemistry. Vote: Top storylines
---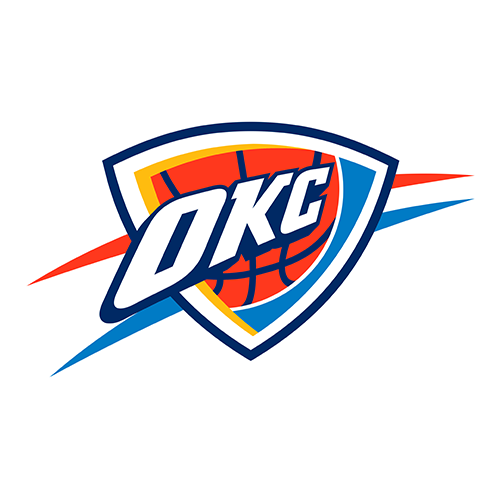 Oklahoma City Thunder: How will the new Big Three of Russell Westbrook, Carmelo Anthony and Paul George coexist? Vote: Top storylines
---
Portland Trail Blazers: Can Jusuf Nurkic continue his production and take some of the load off the backcourt? Vote: Top storylines
---
Utah Jazz: With Gordon Hayward now in Boston, it's Rudy Gobert's time to shine. Vote: Top storylines