Australian Open: Day 9 Preview
Stephanie Brantz and Darren Cahill analyse some of the toughest matches ahead of Tuesday's matches, which include Petra Kvitova's showdown with home favourite Ashleigh Barty.
Serena the favorite following Halep battle?
Nicolás Pereira and Stephanie Brantz discuss how far Serena Williams can go at the Australian Open following her three-set victory over World No.1 Simona Halep.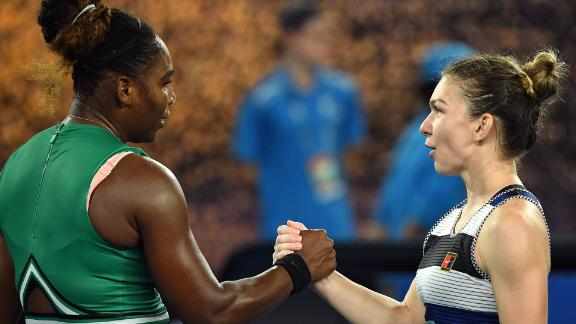 Monday's highlights
Djokovic advances to Australian Open quarterfinals
Serena takes down No. 1 Halep
Serena Williams defeats No. 1-ranked Simona Halep 6-1, 4-6, 6-4 to reach the quarterfinals at the Australian Open.
Raonic moves on with upset win over Zverev
Svitolina takes down Keys advances to quarterfinals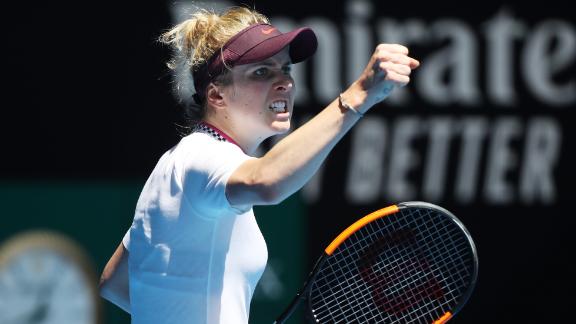 Collins' strategy vs. Kerber: Go after it, believe in my shots
Danielle Collins says she believed in her shots during her win over Angelique Kerber and wants to keep winning Grand Slam matches.
Carreno Busta gets heated at chair umpire after loss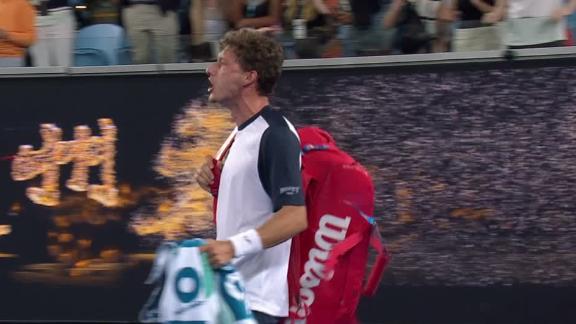 Zverev smashes racket in frustration
Tsitsipas: 'I'm the happiest man on Earth right now'
Tiafoe channels LeBron with his Australian Open celebrations