Arthur Ashe's tennis career sparked his journey off the court
Actor Chadwick Boseman reflects on the tennis career of Arthur Ashe and what he has meant to everyone around the world.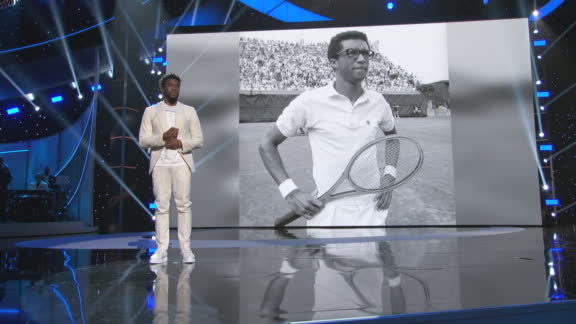 Reaction: Men's final
Anderson: Incredibly proud to make top five
Kevin Anderson says he's come out of Wimbledon with a lot of positives, having reached the finals and moved up to a career-high fifth in the world rankings.
Djokovic finishes off Anderson to win 4th Wimbledon title
Novak Djokovic wins his 13th major championship after defeating Kevin Anderson for the 2018 Wimbledon men's title.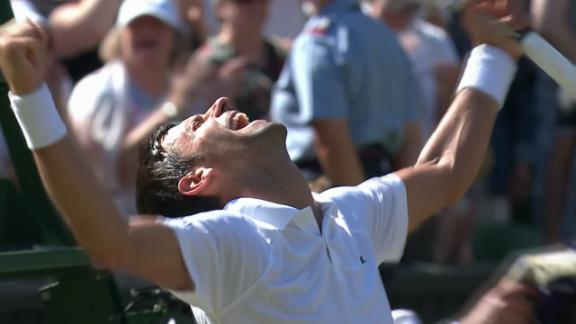 Wimbledon: Women's final reaction
Kerber: I've always dreamed of this moment
Angelique Kerber reflects on her stunning 6-3 6-3 win over 23-time Grand Slam champion Serena Williams for her first Wimbledon title.
Kerber meets Meghan Markle, Kate Middleton after win
2018 Wimbledon women's champion Angelique Kerber was congratulated by duchesses Meghan Markle and Kate Middleton after the German's win over Serena WIlliams.
Serena: 'I'm literally just getting started'
Serena Williams reflects on her Wimbledon journey and what lies ahead after losing to Angelique Kerber in the Wimbledon final.