Federer upset by Tsitsipas at Australian Open
Defending champion Roger Federer loses in four sets to Stefanos Tsitsipas in the fourth round of the Australian Open.
Federer falls, but who's looking good for week two?
Stephanie Brantz and Nico Pereira recap the first week of Australian Open action, and ask who's stood out so far.
Tsitsipas: 'I'm the happiest man on Earth right now'
Stefanos Tsitsipas reacts to defeating Roger Federer in the fourth round of the Australian Open.
Stephens upset in 4th round of Australian Open
Sloane Stephens is unable to take down Anastasia Pavlyuchenkova and loses in four sets at the Australian Open.
Australian Open: Day 8 preview
Tiafoe channels LeBron with his Australian Open celebrations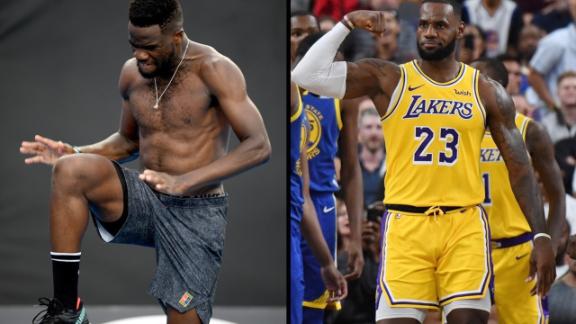 Barty defeats Sharapova to reach first career Grand Slam quarterfinal
On her fourth match point of the third set, Ashleigh Barty hits an ace that Maria Sharapova can't return as she advances to the Aussie quarterfinals.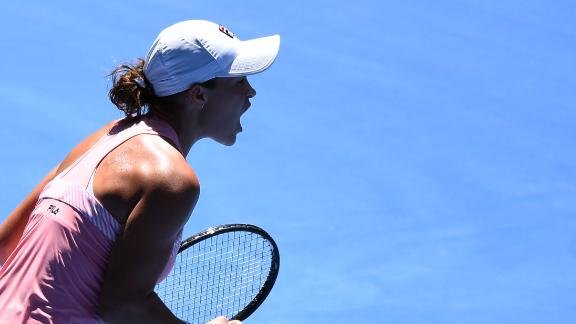 Tiafoe overwhelmed with emotion after win
Frances Tiafoe tears up talking about advancing to his first Grand Slam quarterfinal, his LeBron James-inspired celebration and winning on his 21st birthday.
Serena, Halep set for showdown
Serena advances to fourth round in straight sets
Dayana Yastremska can't convert on the easy shot as Serena Williams dominates her way to a third round 6-2, 6-1 win.
Serena uses Billie Jean King as inspiration
During her post-match interview, Serena Williams attributes success in not only tennis but in women's sports to Billie Jean King, whom Williams calls an inspiration.
Evert: Williams playing well enough to win
John McEnroe and Chrissie Evert share their thoughts on Serena Williams' easy victory over Dayana Yastremska.
Halep defeats Venus to advance at Australian Open
No. 1 Simona Halep takes down Venus Williams in straight sets to advance and take on Serena Williams in the Round of 16.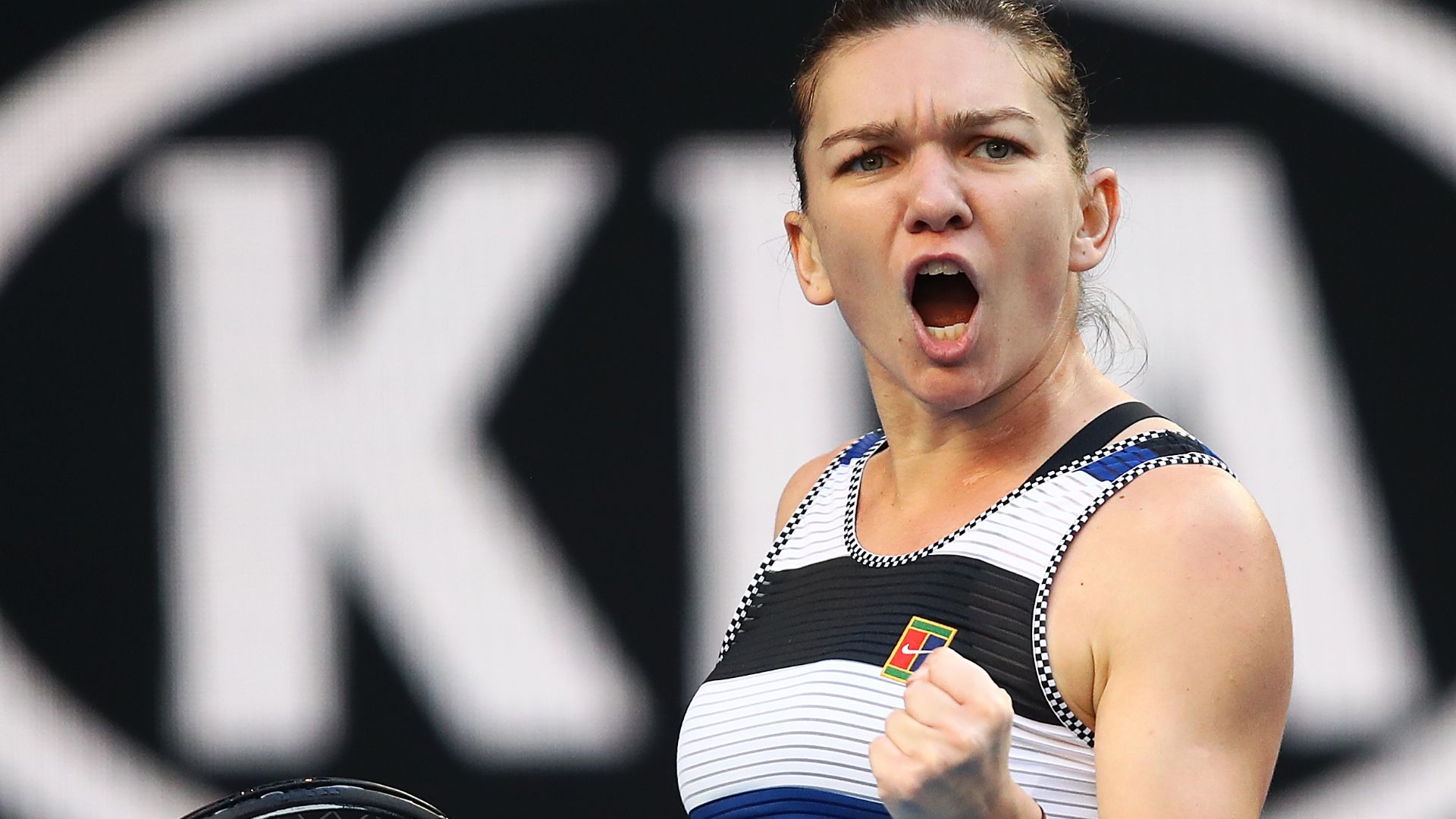 Collins' strategy vs. Kerber: Go after it, believe in my shots
Danielle Collins says she believed in her shots during her win over Angelique Kerber and wants to keep winning Grand Slam matches.
American Collins ousts No. 2 Kerber in straight sets
Danielle Collins continues her miraculous run at the Australian Open by defeating Angelique Kerber in straight sets 6-0, 6-2.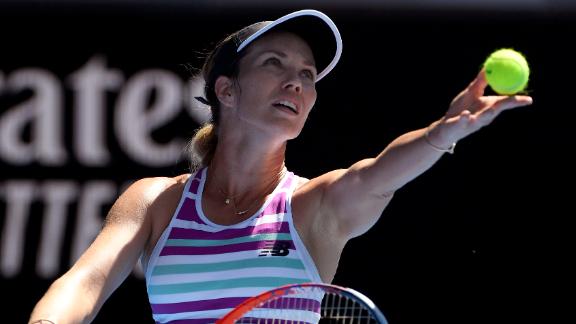 Djokovic downs Shapovalov, advances to 4th round
Novak Djokovic defeats Denis Shapovalov in the third round 6-3, 6-4, 4-6, 6-0 to advance at the 2019 Australian Open.