Djokovic beats Federer to win Western & Southern Open title
Novak Djokovic is elated after Roger Federer's forehand goes wide, as Djokovic wins 6-4, 6-4.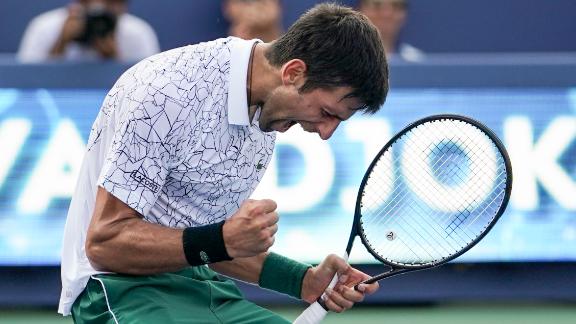 Nadal hails 'ugly but important' Rogers Cup win
Rafael Nadal believes his win in the Rogers Cup was important as it showed him he could win ugly when he wasn't playing his best tennis.
Djokovic hoping to take confidence from Wimbledon to New York
ESPN's Chris McKendry and Brad Gilbert sit down with Novak Djokovic after his 2018 Wimbledon singles title win.