Federer, Djokovic team up for the first time
Roger Federer and Novak Djokovic play doubles together for the first time but fall in three sets at the 2018 Laver Cup.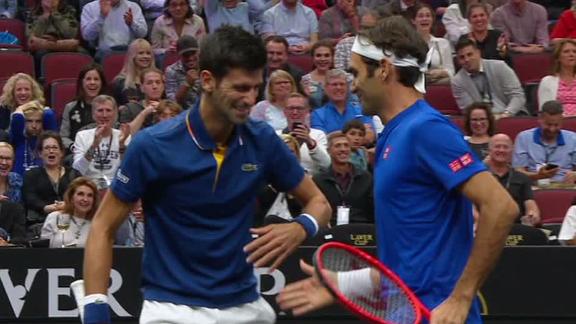 McEnroe goes off on official during Kyrgios-Federer match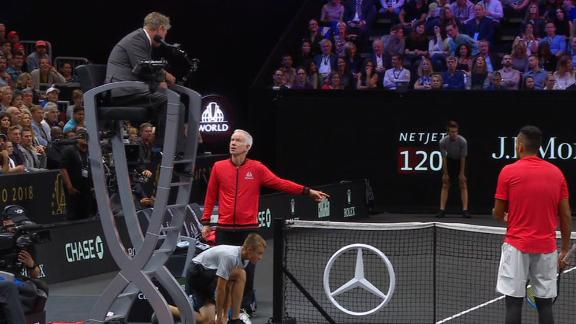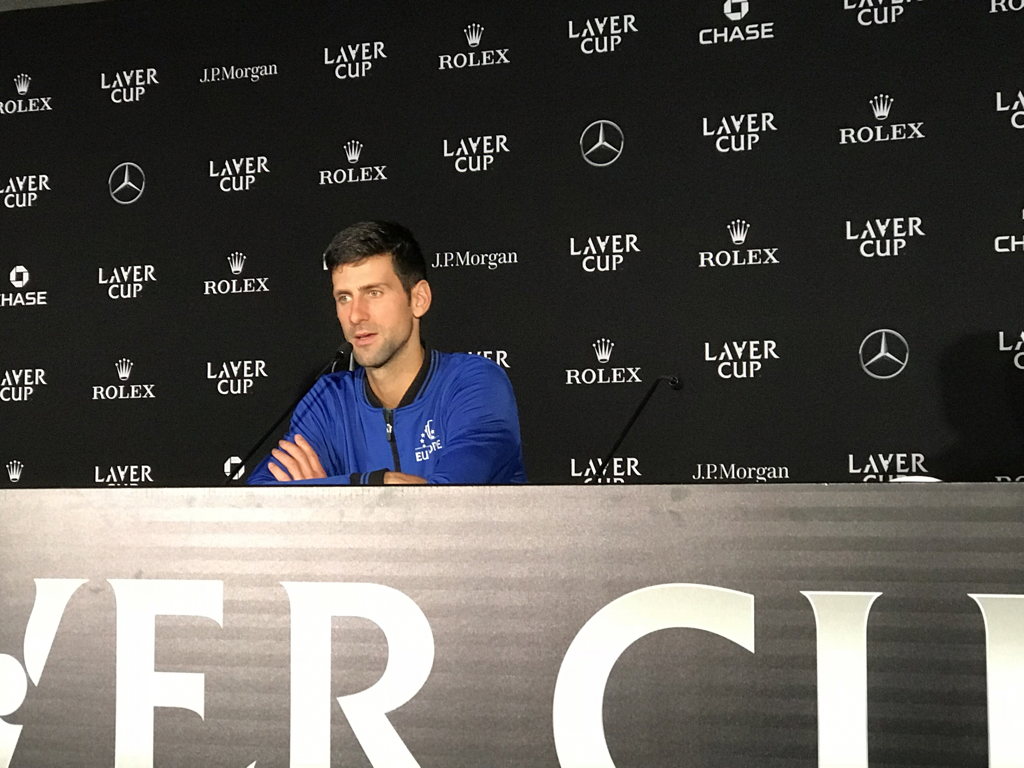 Team Europe's Novak Djokovic got off to a rocky start in Laver Cup, a loser in two long, hard-fought matches. Asked last night how he felt about playing if asked on Sunday, he told ESPN.com "I am on a team, so yes, I am ready -whatever is best for the team." Djokovic is slated to meet Team World's Nick Kyrgios in the fourth and final (and perhaps decisive) match of the event on Sunday.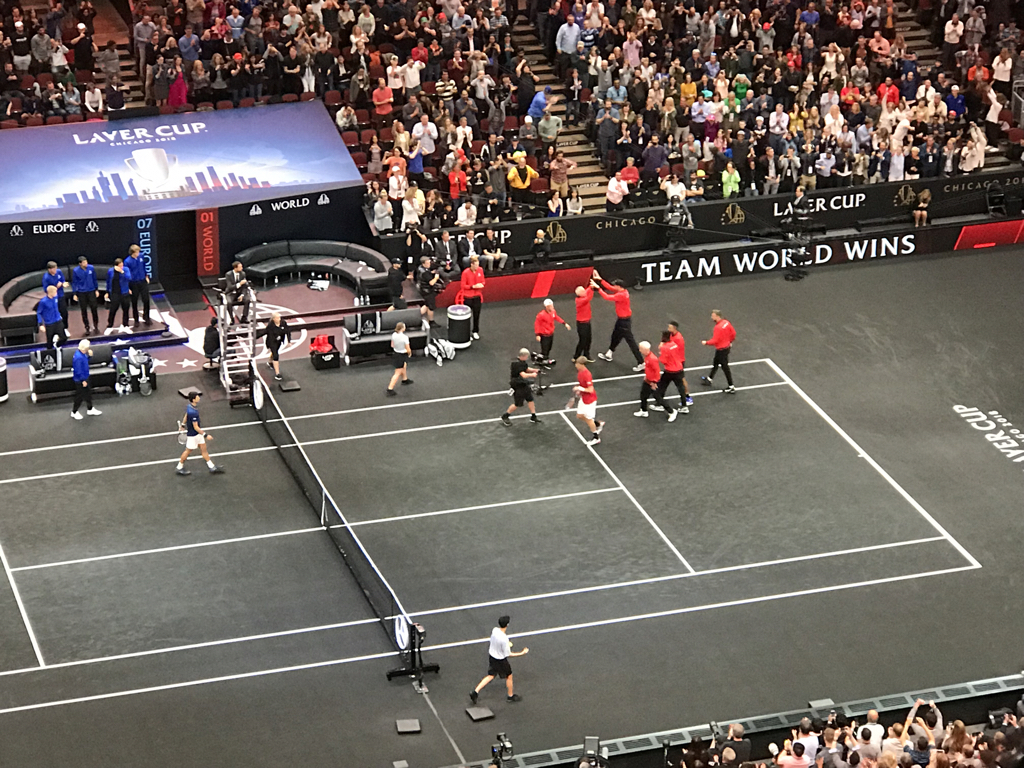 Team World bench erupts as Kevin Anderson beats Team Europe's Novak Djokovic to give his squad a much-needed win.
Federer, Djokovic joke about struggles of fatherhood
Roger Federer, John Isner and Novak Djokovic shared a laugh about balancing tennis with being a father as they prepare for the Laver Cup.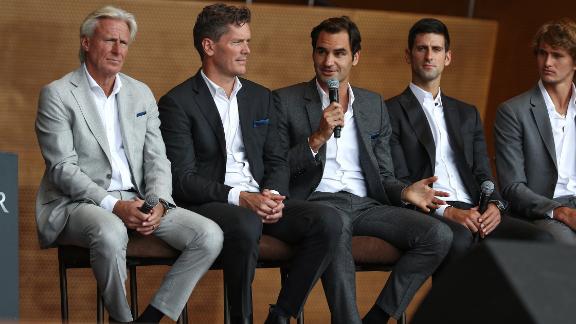 Federer: Djokovic can still get even better
Roger Federer feels Novak Djokovic still isn't playing his best since his return from injury despite winning Wimbledon and the US Open.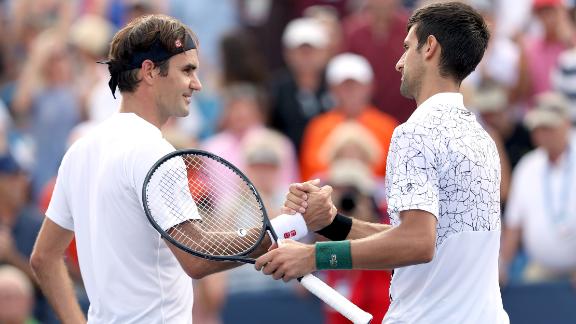 Osaka: Toray Open nearly as special as US Open
US Open champion Naomi Osaka felt winning the Grand Slam was special as she lived in New York and the Toray Pan Pacific Open will be similarly special.