American Collins advances to semis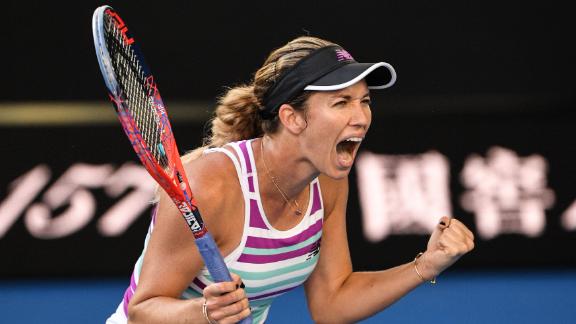 Nadal defeats Tiafoe at Aussie Open
Rafael Nadal beats Frances Tiafoe in straight sets, 6-3, 6-4, 6-2 to advance the semifinals at the Australian Open.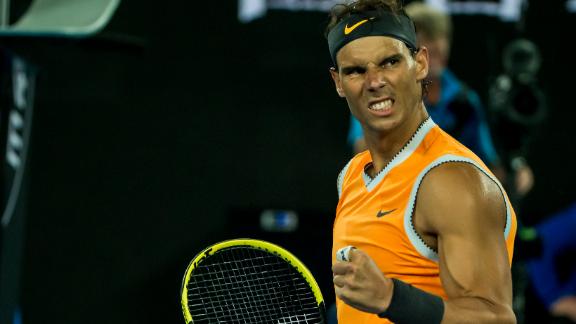 Kvitova emotional after win over Barty
Petra Kvitova reflects on reaching a Grand Slam semifinal for the first time since 2014.
Tsitsipas defeats Bautista Agut in intense tiebreak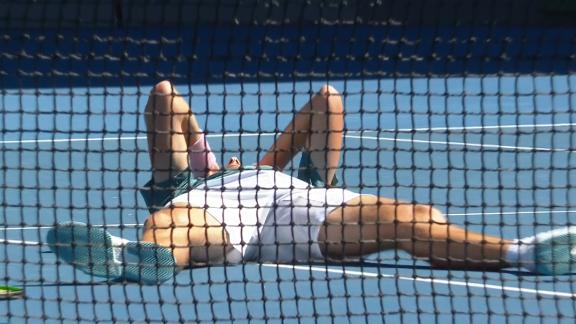 Barty: Fan support was unreal
Ash Barty spoke with Steph Brantz following her elimination from the Australian Open and took time to thank all the home fans who supported her.
Tsitsipas defeats Bautista Agut in intense tiebreak
Stefanos Tsitsipas takes down Roberto Bautista Agut 7-5, 4-6, 6-4, 7-6 to make it to the Australian Open semifinals after an intense back-and-forth tiebreak.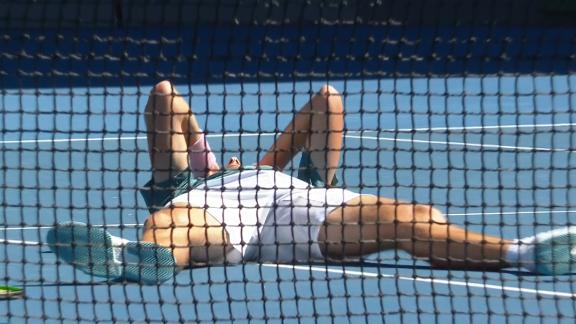 Djokovic, Williams in action on Day 10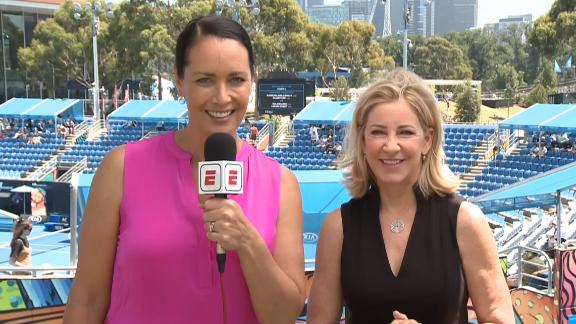 Serena the favorite following Halep battle?
Nicolás Pereira and Stephanie Brantz discuss how far Serena Williams can go at the Australian Open following her three-set victory over World No.1 Simona Halep.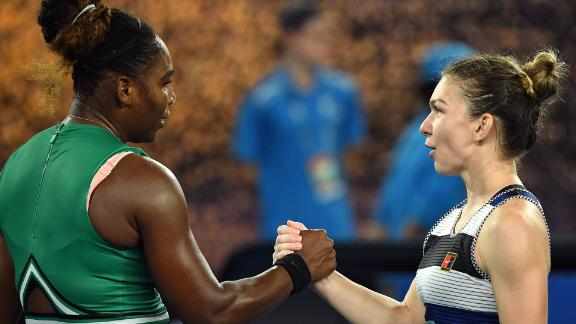 Monday's highlights
Djokovic advances to Australian Open quarterfinals
Serena takes down No. 1 Halep
Serena Williams defeats No. 1-ranked Simona Halep 6-1, 4-6, 6-4 to reach the quarterfinals at the Australian Open.
Raonic moves on with upset win over Zverev
Svitolina takes down Keys advances to quarterfinals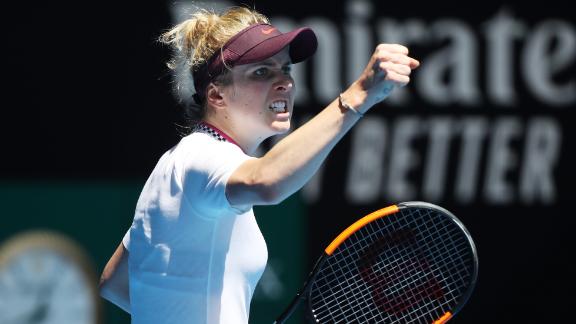 Tiafoe channels LeBron with his Australian Open celebrations