Cambage has second consecutive monster game
Liz Cambage finds herself in the WNBA record books again for the most points in a 2-game span after dropping 35 against the Mystics.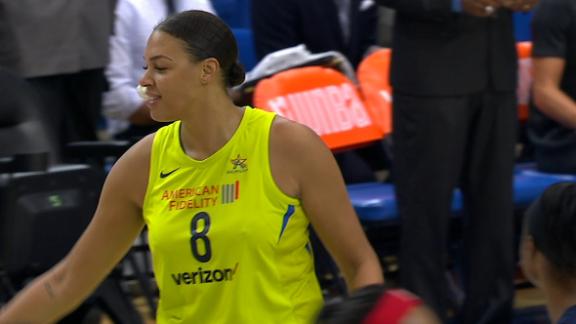 Cambage sets WNBA record with 53-point game
Liz Cambage's impressive game for the Wings is capped by a 3-pointer in the fourth quarter that gives her 53 points, a WNBA single-game record.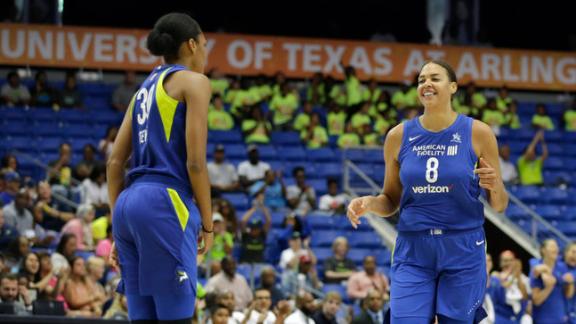 Dream win on incredible buzzer-beater from beyond half court
Tiffany Hayes intercepts a pass, then takes a couple of dribbles and heaves a shot that goes in at the buzzer to give Atlanta the win.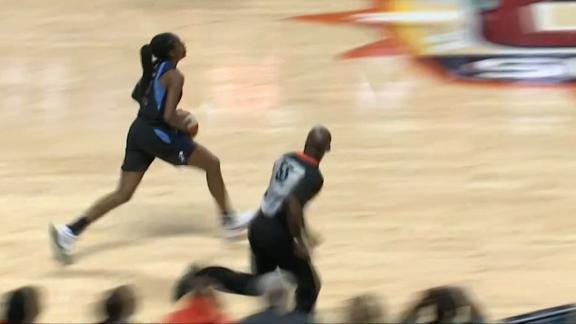 Cambage is back healthier and stronger
The Wings' Liz Cambage, the No. 2 pick in the 2011 WNBA draft, is back in the league and has changed her lifestyle to be more fit.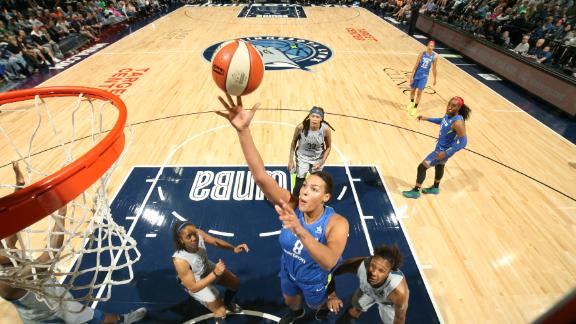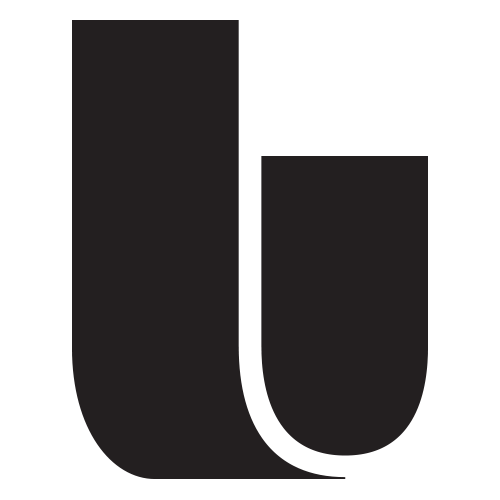 The Undefeated
WNBA
Brunson becomes all-time leading rebounder in WNBA history
Rebekkah Brunson pulls down her 11th rebound of the game, 3,317th of her career, which puts her as the top rebounder in WNBA history.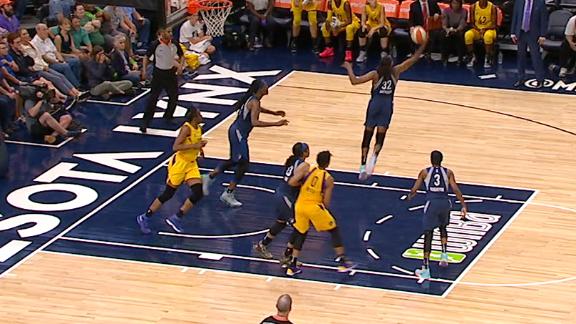 Moore takes it to tin with nice crossover
Maya Moore beats her defender with the crossover, then finishes with an and-1 layup.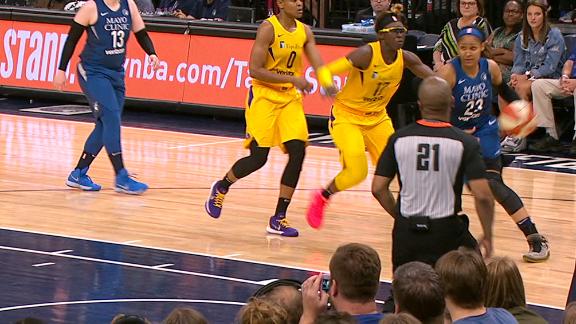 Bird drops dime to Clark on fast break
Sue Bird pushes the tempo and finds Alysha Clark for the and-1 finish in the fourth quarter.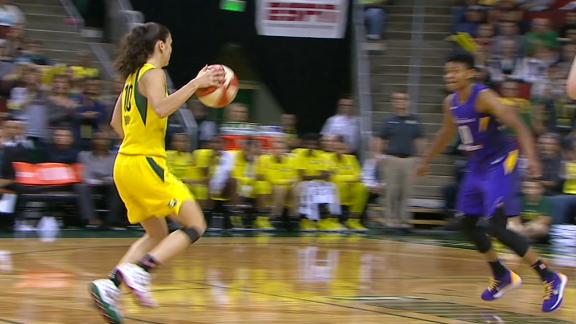 Stewart calls series win against L.A. 'huge'
Breanna Stewart explains what clicked for the Storm in the second half and breaks down the significance of beating the Sparks.
Mercury helping moms on team in one big way
The Mercury roster includes three moms with four kids all under 14 months old. The Phoenix Mercury family room, complete with a full-time NICU nurse, provides a place for the children on game night.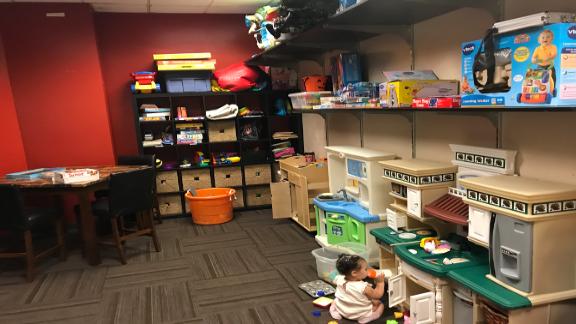 Megan Rapinoe, Sue Bird first gay couple in Body Issue
Jemele Hill sits down with Megan Rapinoe and Sue Bird to discuss how they're the first openly gay couple to appear in the Body Issue.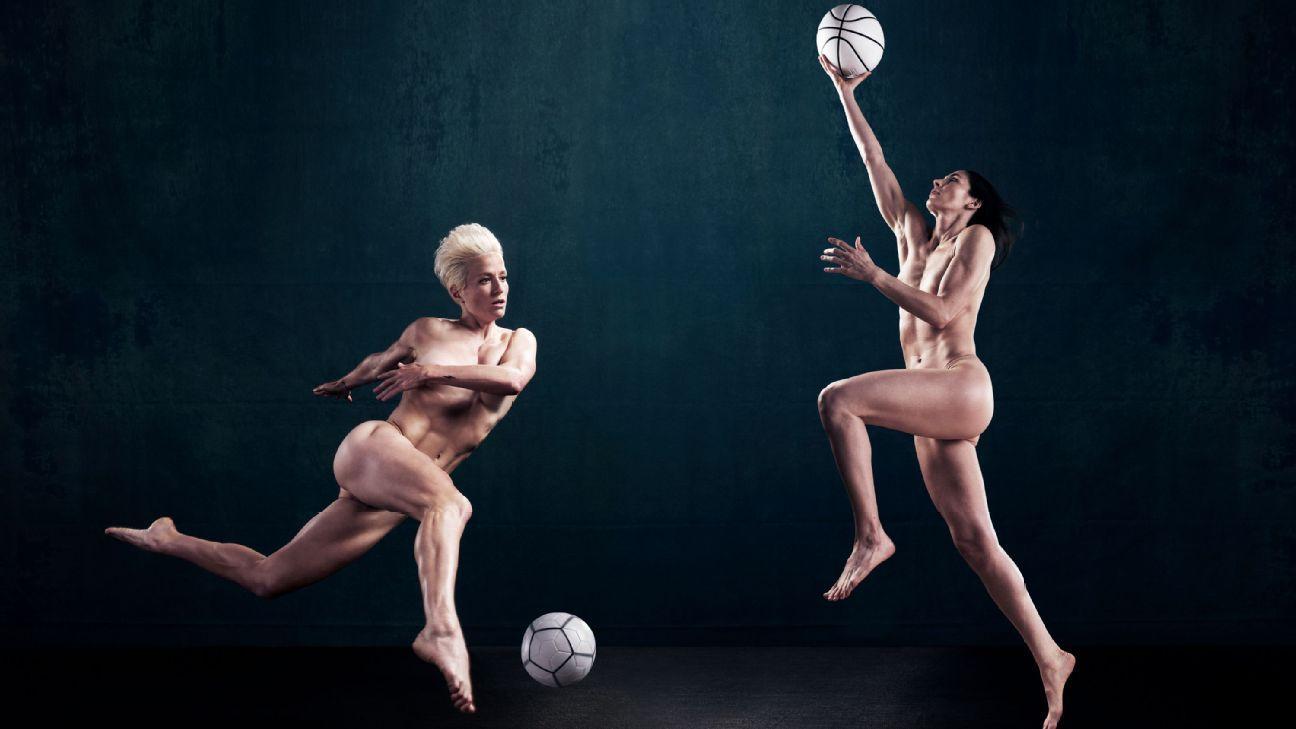 Stewart: 'I definitely embrace my length'
Breanna Stewart discusses how she has made the transition from a college powerhouse at Connecticut to a building WNBA franchise in Seattle.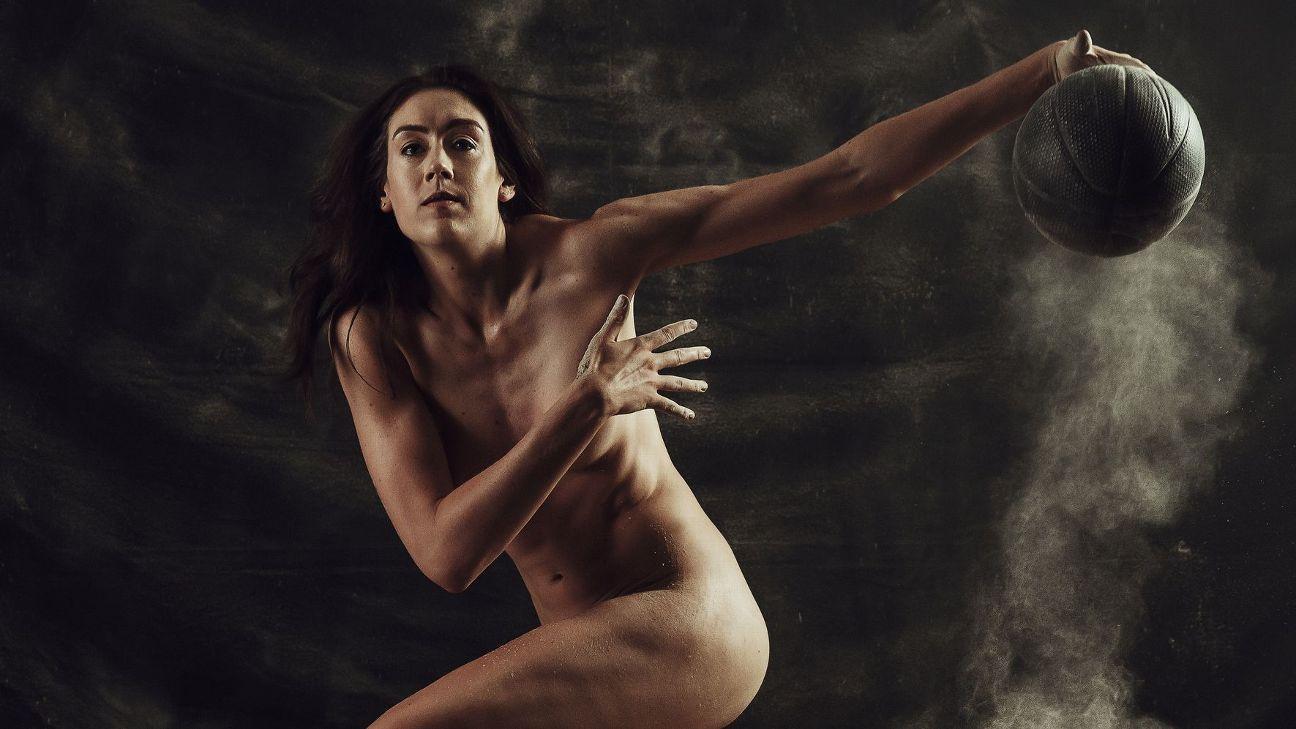 Auriemma praises Stewart's talent
As Geno Auriemma says, "Stewie owns March." The UConn coach talks about Breanna Stewart's ability to deliver during championship runs.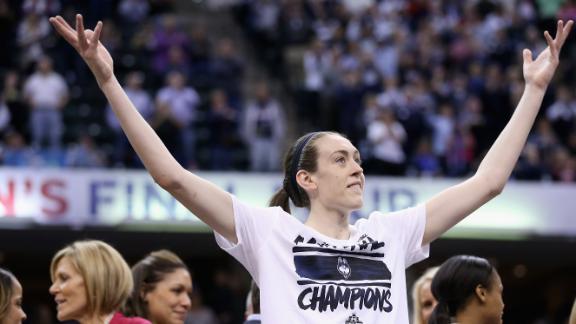 Breanna Stewart reveals plans to play overseas
WNBA player Breanna Stewart takes ESPN's Julie Foudy on a ride in her new car and discusses her latest career move.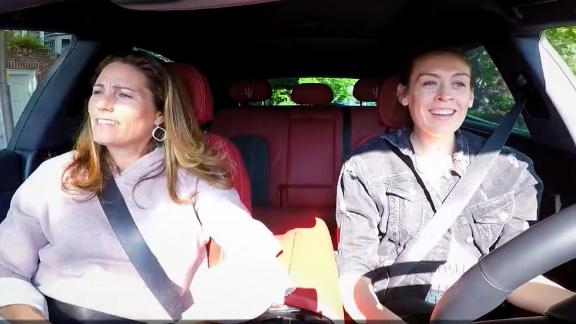 Lisa Leslie remembers Anne Donovan
Lisa Leslie looks back on her time with Anne Donovan, specifically the 2008 Olympic Games when Donovan coached Leslie to a gold medal.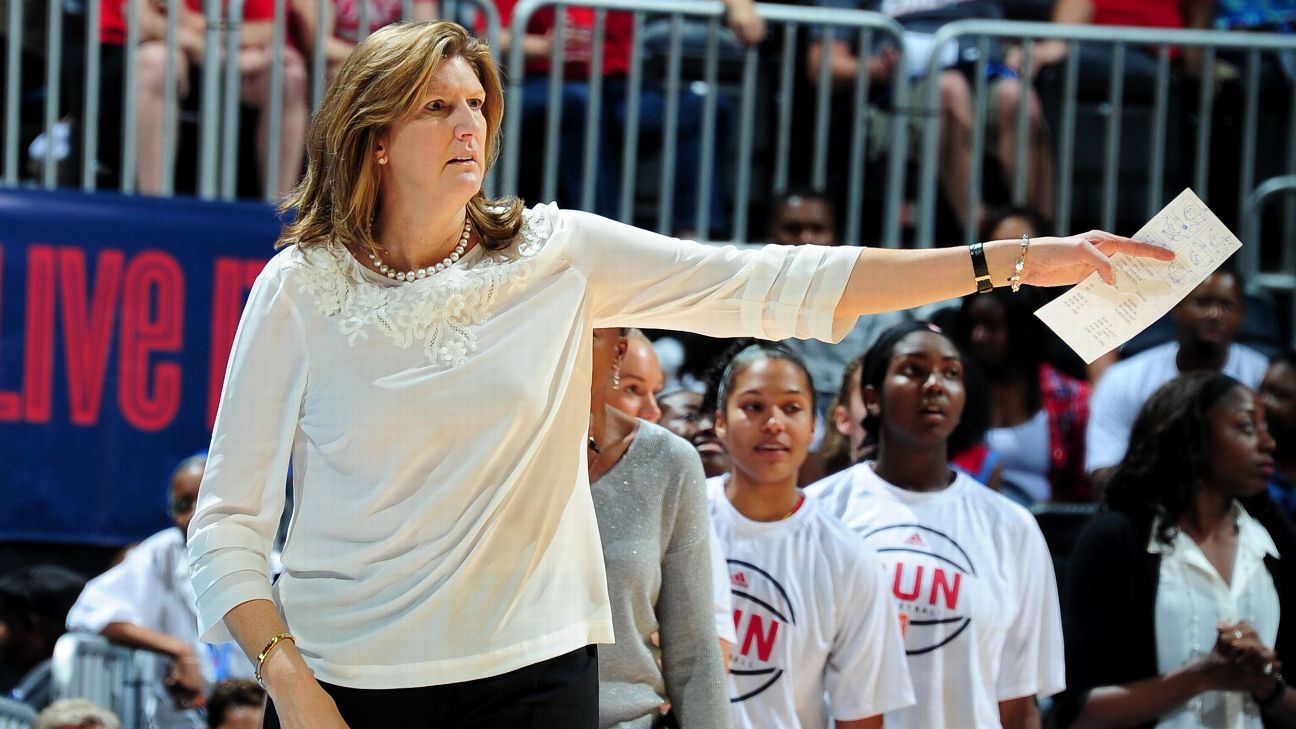 Customize ESPN
AP Photo/Keith Srakocic

Get the latest women's NCAA tournament 64-team projection from espnW's Charlie Creme.
Aaron Doster-USA TODAY Sports

The tickets have been punched. Check out which 32 teams clinched an automatic berth in the NCAA tournament.
Women's Basketball Recruiting
Phil Ellsworth | ESPN Images

Stay up-to-date with the latest recruiting news from HoopGurlz.