Ogunbowale goes up-and-under for layup
Notre Dame's Arike Ogunbowale gets a rebound and goes coast-to-coast to finish an up-and-under layup vs. Penn.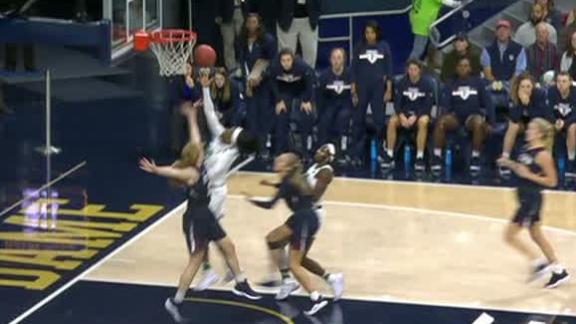 Notre Dame's ball movement leads to easy layup
Notre Dame swings the ball around and Brianna Turner finds Jessica Shepard on the baseline for an easy bucket vs. Penn.
Ogunbowale finds Turner ahead for layup
Arike Ogunbowale rebounds and passes ahead to Brianna Turner for a transition layup vs. Penn.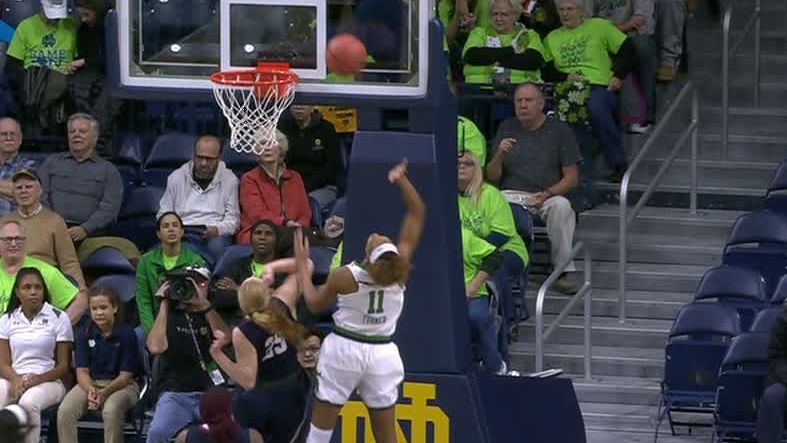 Ogunbowale pulls up from deep
Arike Ogunbowale jacks up a deep 3-pointer as the shot clock winds down and sinks it to increase Notre Dame's lead.
Arizona State and Baylor face off in 'Showdown at the Rez'
Arizona State takes on Baylor in the 'Showdown at the Rez,' a game being played on a Navajo Reservation in Fort Defiance, Ariz. The game takes place on Veterans Day weekend and will honor Native American veterans.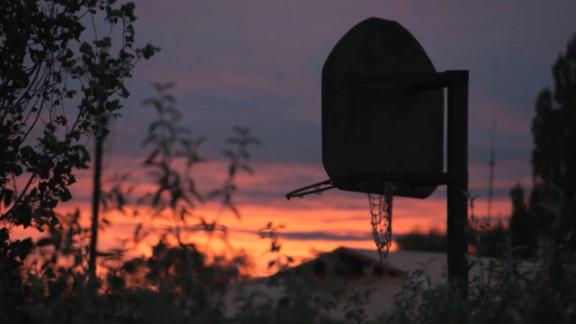 Samuelson hits 3 from way downtown
Katie Lou Samuelson hits a deep 3-pointer to increase Connecticut's big lead over Ohio State.
UConn gets out in transition for easy finish
UConn's steal leads to some nice passing and a finish on the other end by Kyla Irwin.
Dangerfield crosses up defender for easy lay-in
Crystal Dangerfield puts an Ohio State defender in a blender with nasty crossover and finishes with a easy layup.
Samuelson launches pass to Collier for a layup
Katie Lou Samuelson fires a 3-quarter court pass to an open Napheesa Collier for an easy layup.
Oregon's Ionescu on triple-doubles: 'It's not easy to do'
Sabrina Ionescu owns the Division I women's record for career triple-doubles, but she isn't the one keeping track of her stats during games.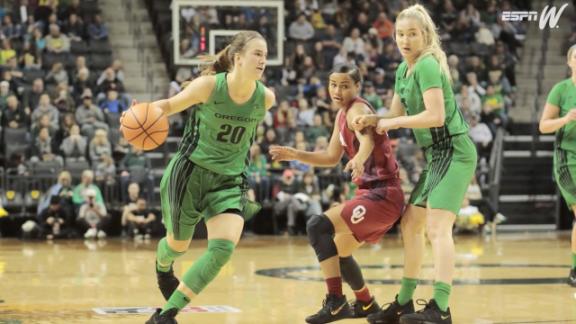 SEC Network
No. 11 Tennessee pummels Presbyterian
The Lady Vols spread the scoring around and force 39 turnovers to nearly double-up the Blue Hose 97-49.
No. 14 Georgia tops Winthrop 85-39
The Lady Bulldogs outrebound the Eagles 61-35 on their way to another victory.
Lady Vols polishing up little things
Tennessee guard Evina Westbrook talks about the importance of non-conference play to her team's development.
Transition key for Lady Bulldogs
Georgia's Taja Cole discusses how her offseason work has shown on both ends of the court in the first two games.
Kentucky defense off to hot start
Head coach Matthew Mitchell speaks on the Wildcats' defensive effort, forcing 29 turnovers in a 91-41 win over Southern.
Customize ESPN
AP Photo/Nick Wass

Seattle swept Washington to win the Storm's third WNBA championship.
Women's Basketball Recruiting
Phil Ellsworth | ESPN Images

Stay up-to-date with the latest recruiting news from HoopGurlz.