We're in! Teams celebrate
March, 12, 2012
03/12/12
10:01
PM ET
Iowa coach Lisa Bluder high-fives with her team after the Hawkeyes received a No. 9 seed. They will face California in the first round.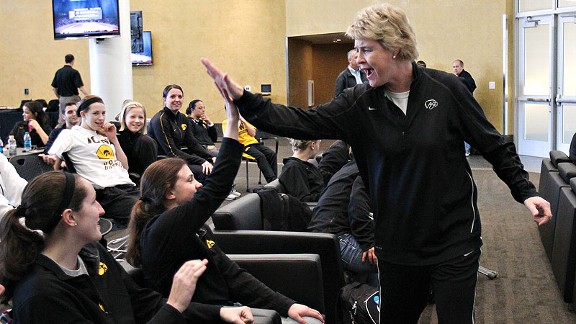 Darren Miller/Iowa AthleticsLisa Bluder and the Iowa Hawkeyes will be making their fifth straight trip to the tournament.
Coach Pat Summitt and No. 2 seed Tennessee may have to go through Elena Delle Donne and Delaware, and then Brittney Griner and Baylor to reach the Final Four.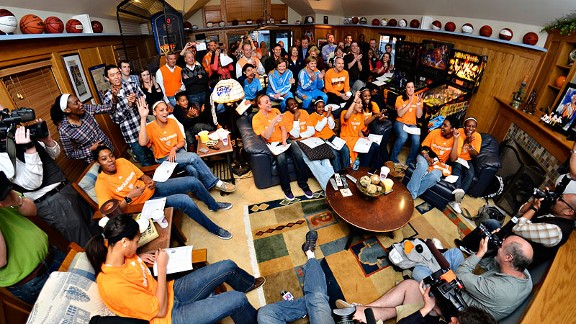 Patrick Murphy-Racey/UTADPHOTOTennessee has won the most women's basketball titles -- eight -- under coach Pat Summitt.
No. 16-seed Liberty will face top-seeded Notre Dame in the first round. Harvard, a No. 16 seed, defeated No. 1 seed Stanford in 1998.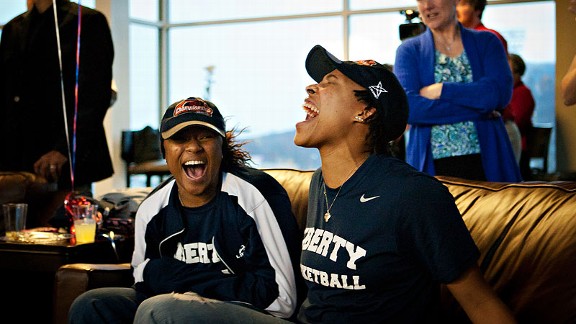 Kevin Manguiob/Liberty AthleticsLiberty players shout for joy after their school gets its NCAA matchup.
Fresno State is the No. 12 seed in the Des Moines region. The Bulldogs play No. 5 Georgetown and Sugar Rodgers.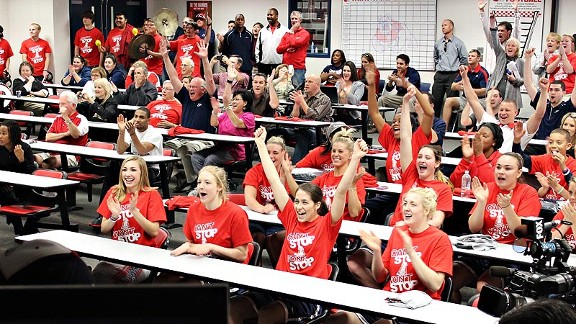 Fresno State AthleticsFresno State players raise their arms in celebration when their bracket is revealed.
Florida players will have a tough road, facing No. 8 seed Ohio State, which features one of the toughest backcourts in the country with Samantha Prahalis and Tayler Hill.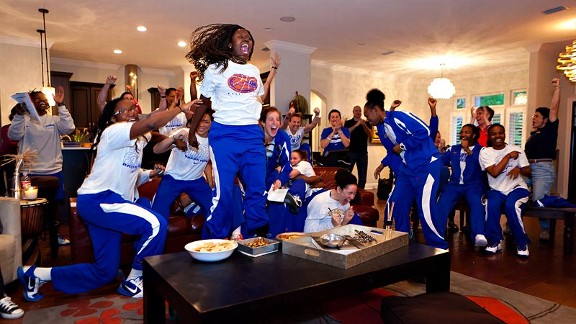 Matt Pendleton/UAAFlorida players show their vertical after being selected for the tournament.
Julie Wojta and Green Bay finished the season with a 30-1 record but received a No. 7 seed. The Phoenix also have to travel to Ames, Iowa, to face Iowa State.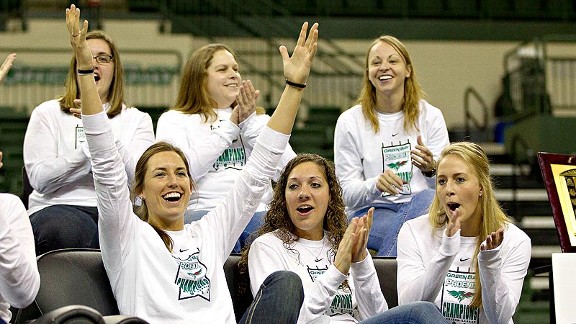 Georgia Tech AthleticsGreen Bay took a subdued approach when its name was called for the field.
Connie Yori and Nebraska went all the way to the conference tournament final in their first season in the Big Ten. The No. 6-seeded Cornhuskers play Kansas in the first round.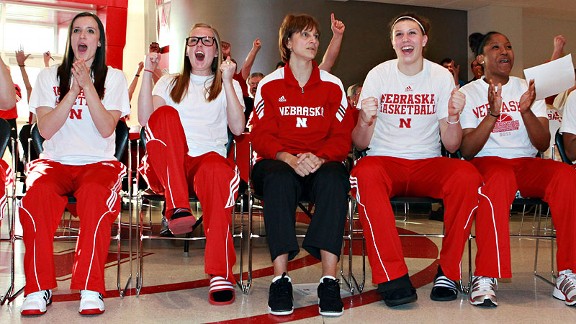 Nebraska AthleticsCoach Connie Yori and the Nebraska Cornhuskers react to their selection.
Kentucky won the SEC conference regular-season title. As their reward, the Wildcats received a No. 2 seed and will face McNeese State.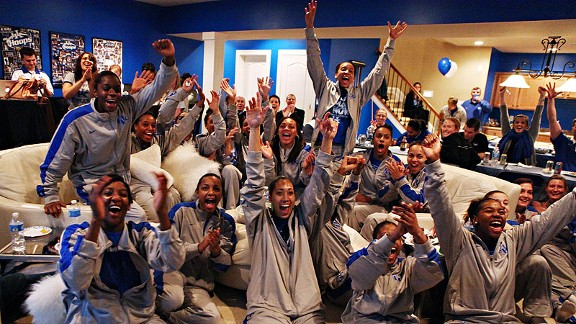 Kentucky AthleticsKentucky players are all smiles watching the "NCAA Selection Show" on Monday.
Kansas State will face Princeton in the first round. If the Wildcats win, they will likely face No. 1 seed UConn in the second round.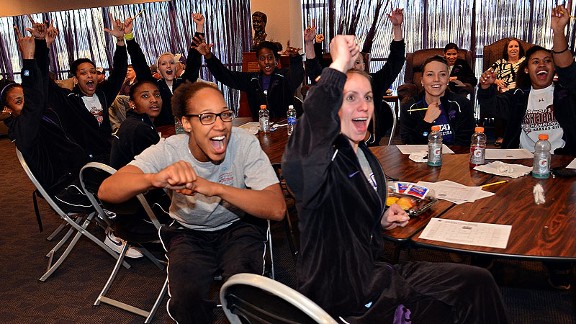 Kansas State AthleticsKansas State players fist pump as the Wildcats make the tournament field.
Oklahoma coach Sherri Coale, back left, and her team are No. 6 seed and will face Michigan. The winner could play No. 3 seed St. John's from the Big East.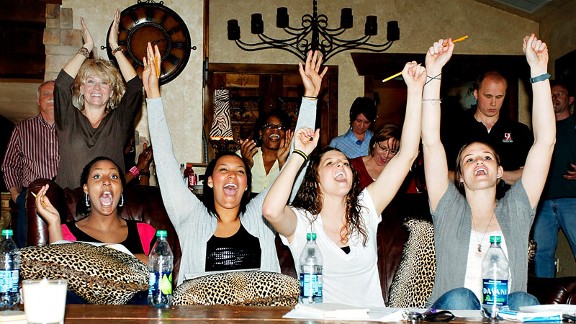 Oklahoma AthleticsOU is 20-12, but Sherri Coale credited a strong nonconference schedule for the No. 6 seed.