Field Goal %

Three Point %

Turnovers

Rebounds
South Bend, Indiana

46699
Attendance: 8,774
96%
Capacity: 9,149
Referees:
Jesse Dickerson, Joseph Vaszily, Maj Forsberg
Jewell Loyd scored 30 points and unbeaten Notre Dame advanced to the Final Four for a fourth straight season with an 88-69 win over Baylor on Monday night.
| ESPN | 1 | 2 | T |
| --- | --- | --- | --- |
| Baylor | 32 | 37 | 69 |
| Notre Dame | 44 | 44 | 88 |
0:00 - 2nd Quarter
End of Game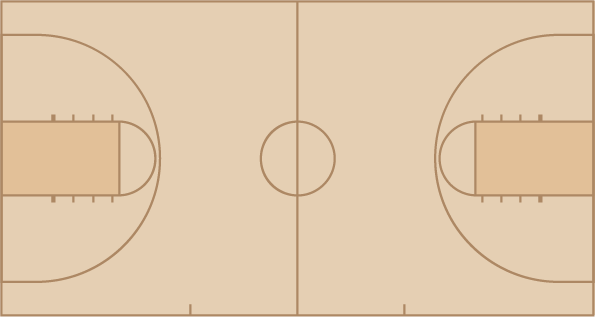 Baylor
Natalie Achonwa left Notre Dame's Elite 8 game with 4:51 left with an injury. If she misses the Final Four, it would take a major contributor out of Notre Dame's lineup.

Baylor's Odyssey Sims scored 33 points on Monday, finishing eight points behind Jackie Stiles for the single-season scoring record.

There were 46 fouls called in Notre Dame's win over Baylor (27 on Baylor, 19 on Notre Dame).The Fighting Irish were 30-33 from the FT line, outscoring the Lady Bears by 15 from the charity stripe in a 19-point win.

Baylor forward Nina Davis picked up her second foul with 9:03 left and Baylor up 21-19; after that, Notre Dame outscored the Bears 25-11 for the rest of the half.

Notre Dame's Natalie Achonwa has a double-double before the end of the 1st half. It's her 2nd double-double in this year's NCAA Tournament and 8th this season.

Baylor's Odyssey Sims is the one pursuing the single-season scoring record, but she was outplayed in the first half by Notre Dame sophomore guard Jewell Loyd.