A day after 26 people were shot to death at a church in Texas, two championship basketball coaches talked about their concerns about the guns used in recent mass killings.
UConn women's basketball coach Geno Auriemma took to Twitter to question the nation's use of assault rifles.
Golden State Warriors coach Steve Kerr also addressed the topic in an interview with reporters before the Warriors' game with the Miami Heat on Monday, saying he saw the issue as one of safety and noted that there are "a lot of things that we can do without taking away people's Second Amendment rights."
Auriemma tweeted a question to start a series of five tweets that spanned more than 12 hours: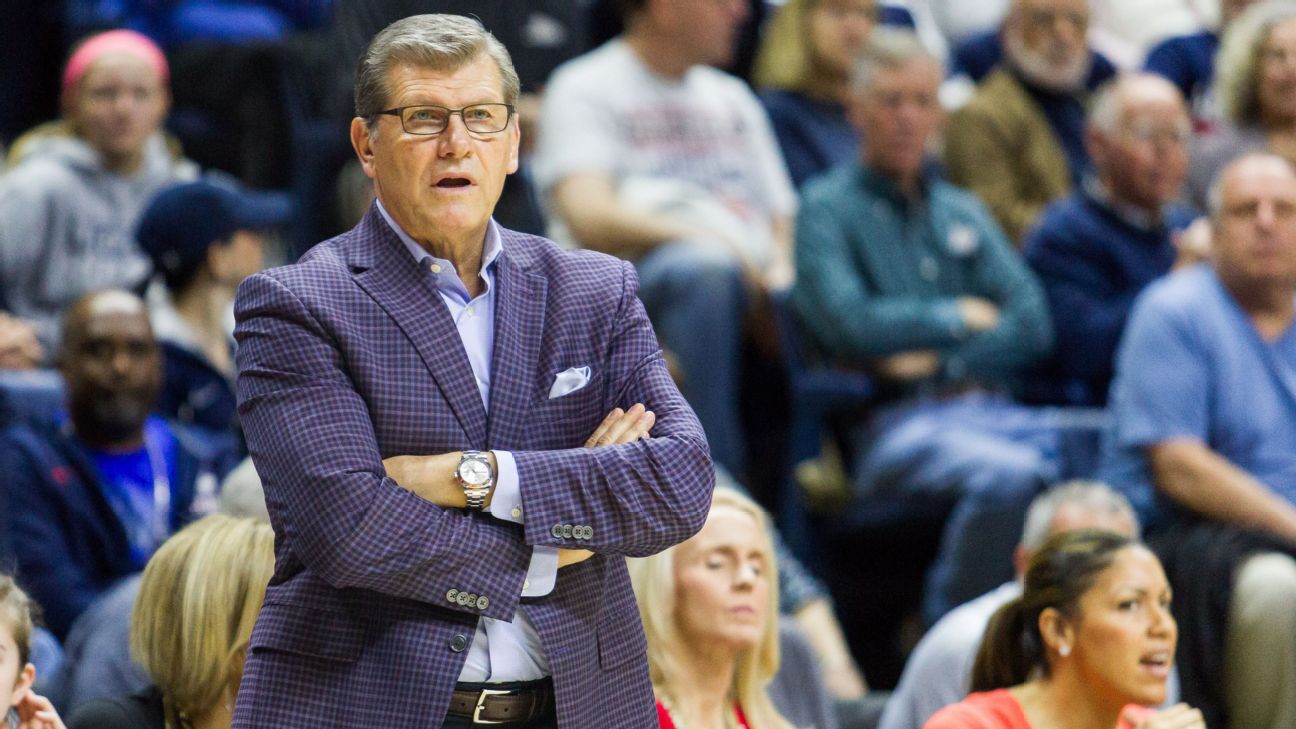 "This isn't political in any way. Someone explain to me what I should tell my grandkids when they ask me about terrorism."
He went on to comment about mental illness and the use of assault rifles in the U.S., then concluded with this:
"England: no ASSault rifles = safe schools Australia: no ASSault rifles = save churches Japan: no ASSault rifles = safe concerts US: 2nd amend = You ASS"
Auriemma is the most prominent coach in a state that was shocked by the shooting deaths of 20 children and six adults at the Sandy Hook Elementary School on Dec. 14, 2012, in Newtown, Connecticut.
After expressing his condolences to the people involved, Kerr told reporters: "To solve it, I think we almost have to look at it like a public health issue.
"Too often we get caught up in political rhetoric, Second Amendment rights, NRA stuff," he added. "It has nothing to do with partisanship or political parties. It's got to be a public safety issue, public health issue.
"I think we have to somehow get our government to cut through all the crap and get right to the point.
"Let's do the sensible thing, but our government has to lead the way and they can't just cave into the NRA," he said. "... They have to put the people's safety and health over the interest of the gun industry. It doesn't seem like it would be that far of a stretch, but for whatever reason we're paralyzed and we're unable to do anything to protect our citizens. It's disgusting and it's a shame."
ESPN's Chris Haynes contributed to this report.