Tatum racks up 18-point 2nd quarter for Celtics
Jayson Tatum scores 18 of his 19 first-half points in the second quarter against the Lakers.
Brown's corner triple fires up Celtics bench
The Celtics bench is hyped after Jaylen Brown drills the corner 3-pointer.
Theis rattles the rim with an and-1 hammer
Daniel Theis goes to the free throw line after throwing down a vicious one-handed slam.
LeBron takes hard hit to the ribs
LeBron James is left grimacing on the court after absorbing contact from Daniel Theis who was going up for a rebound.
AD slams it home off the lob from Rondo
Rajon Rondo drives to the basket and throws it up to Anthony Davis for the alley-oop slam dunk.
Tatum cooks AD and scores off glass
Jayson Tatum breezes by Anthony Davis and banks in the jumper off the glass.
Tatum flushes the one-handed slam
Jayson Tatum drives hard to the rim and finishes with a one-handed slam.
Tatum spins his way to a strong finish
Jayson Tatum spins off of Alex Caruso and drops in the heavily contested shot on Dwight Howard.
Kuzma throws down the one-handed hammer
Rajon Rondo finds Kyle Kuzma wide open down the floor for the slam dunk.
WILDER VS. FURY II
Fury wins rematch vs. Wilder via seventh-round TKO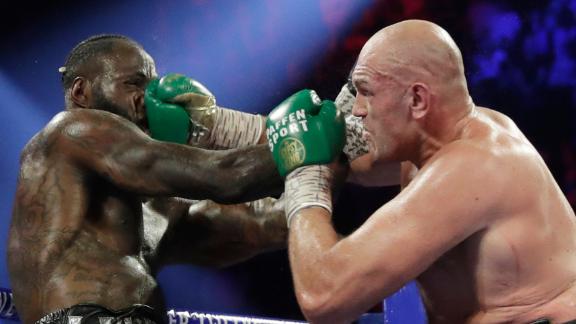 MORE FROM WILDER-FURY
Fury appears to lick blood off Wilder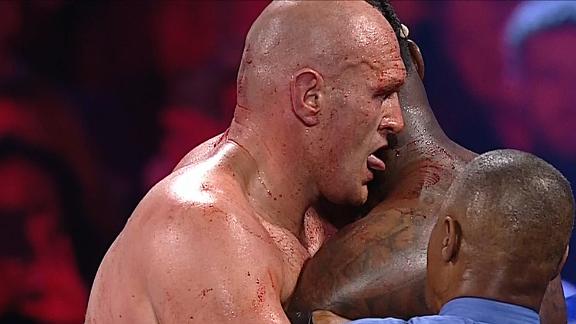 Wilder wishes his corner didn't throw in the towel
Deontay Wilder gives Tyson Fury credit and says the best man won tonight, but wishes his corner hadn't tapped out for him.
Fury, Wilder have theatrical walk-outs
Tyson Fury heads to the ring on a thrown and Deontay Wilder wears a lit-up mask ahead of their much-anticipated rematch. Buy Wilder vs. Fury II on ESPN+ https://plus.espn.com/wilder-fury-2.
Fury drops Wilder in Round 3
Fury gives shout-out to Wilder after his TKO in 7th
Tyson Fury has nothing but praise for the effort of Deontay Wilder after his TKO victory in the seventh round.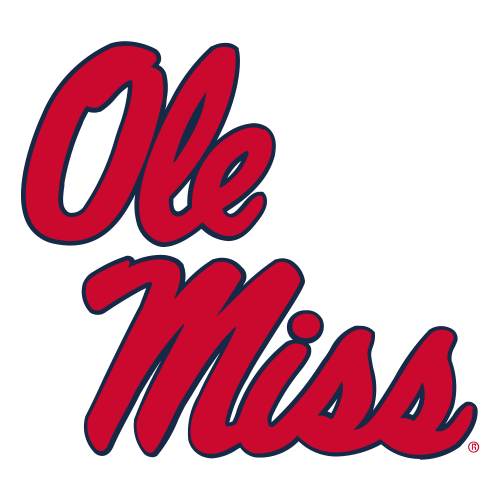 FAN SINKS FULL-COURT PUTT
84-year-old woman sinks incredible putt, wins a car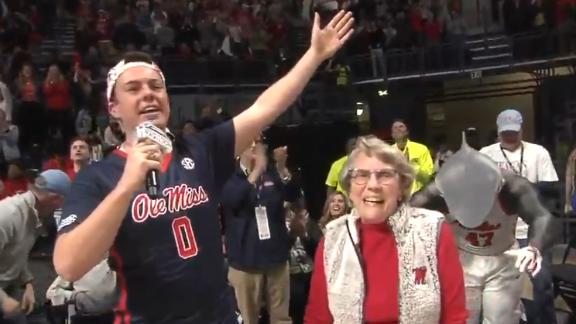 XFL
BattleHawks score first-ever kickoff return TD in XFL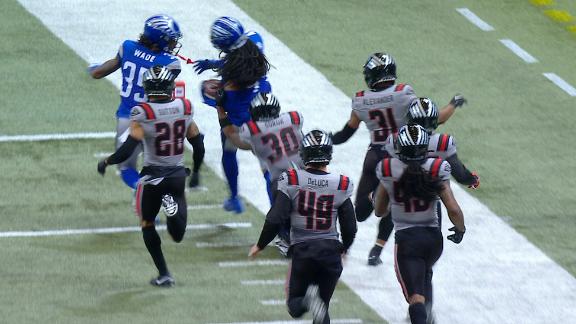 FUN FOR ALL AT MARDI GRAS
Cam Jordan, Peyton Manning live it up at Mardi Gras
Customize ESPN
After the starting goalie and backup were injured, Dave Ayres, a 42-year-old Zamboni driver for the Maple Leafs' AHL affiliate, comes in and saves the day, giving Carolina the win.
Former Indiana coach Bob Knight threw a chair versus Purdue and was ejected for it on February 23, 1985.
The issues and what's next
AP Photo/Chris Carlson

The NFLPA has put off a vote for a new collective bargaining agreement after the team owners approved the proposal. What happens now?
ESPN

The 25th season of MLS play is nearly upon us. We break down all 26 teams on what's new and what you can expect in 2020.
Robin Alam/Icon Sportswire

The Vikings have a safety teams should covet next month. The Patriots could lose key players besides their QB. Our crew of insiders weighs in.
UFC on ESPN+

Get more with your ESPN+ subscription, including exclusive live fight nights, original shows, in-depth analysis and the best from the UFC catalog.
NHL on ESPN+

Stream live and replay select out-of-market NHL games all season long, and join Linda Cohn and Barry Melrose daily on In The Crease for full highlights and analysis.