NCAA Women's Championship pres. by Capital One - Seattle Regional 3 - 2nd Round
Karoline Striplin nails the trey
Tennessee's Karoline Striplin hits the 3-pointer as the Lady Volunteers pull away from Toledo.
Jillian Hollingshead gets the tip-in and the foul
Tennessee's Jillian Hollingshead tips the shot in and is fouled in the process.
Quinesha Lockett scores a quick four points for Toledo
Toledo's Quinesha Lockett scores on back-to-back possessions for the Rockets vs. Tennessee.
MONDAY'S MADNESS
BEST OF THE WOMEN'S NCAA TOURNEY
Jacy Sheldon's last-second shot sends Ohio State to the Sweet 16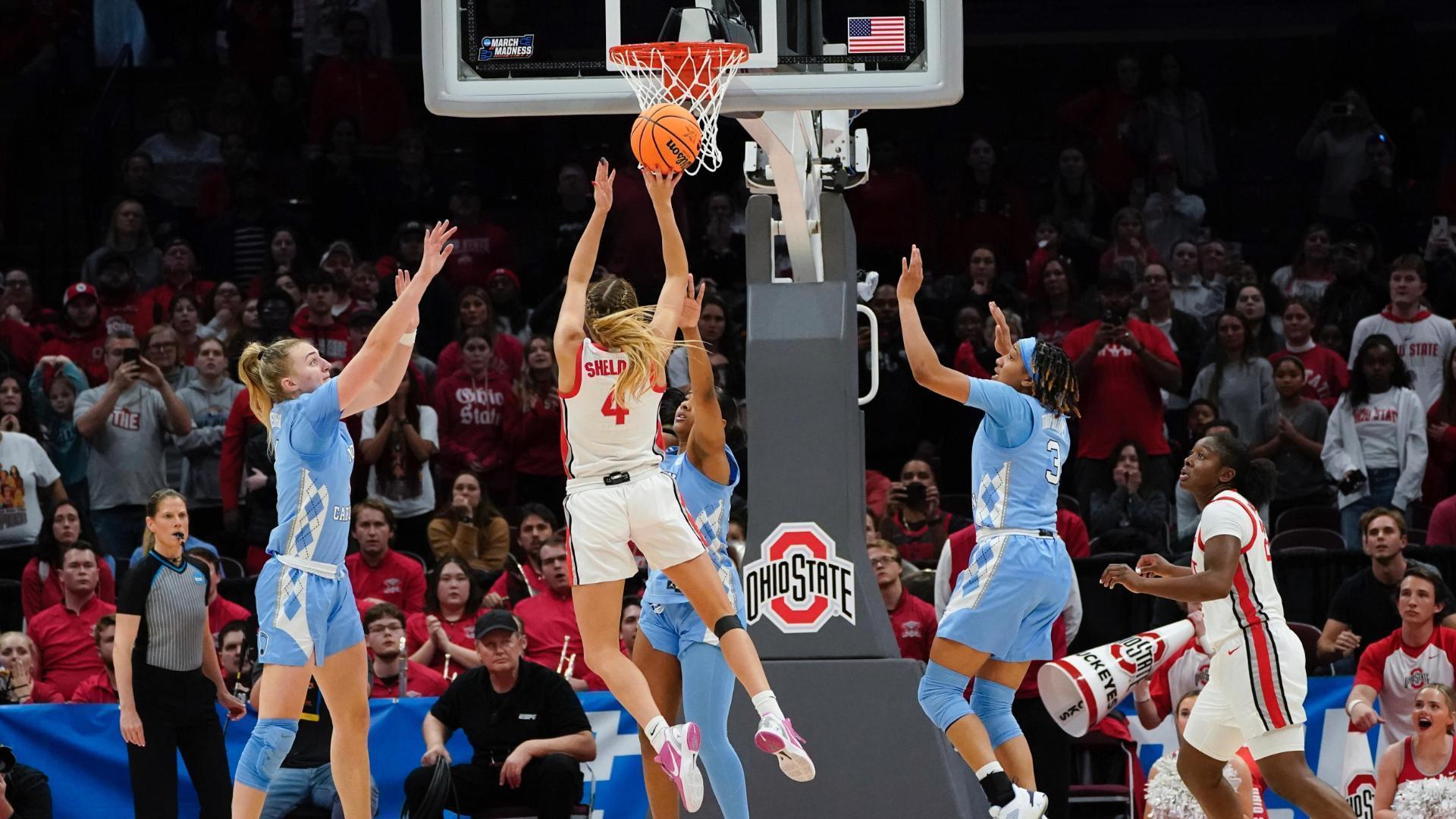 Deja Kelly's late jumper ties UNC with OSU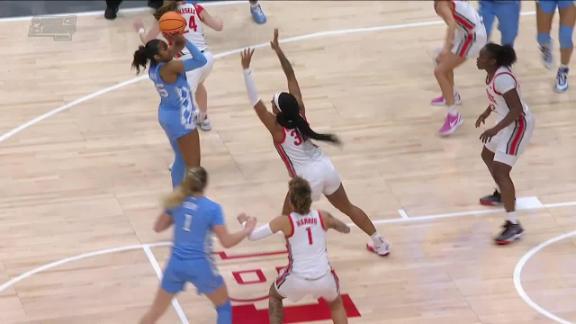 LOOKING AHEAD TO THE SWEET 16
MEN'S NCAA TOURNAMENT
WHAT'S NEXT FOR LAMAR?
Why Stephen A. isn't surprised Lamar hasn't received an offer yet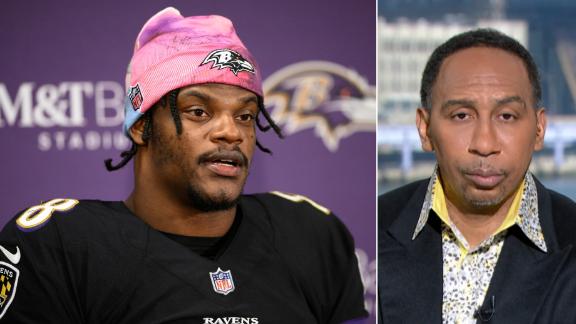 A PIECE OF SPORTING CULTURE
WORLD BASEBALL CLASSIC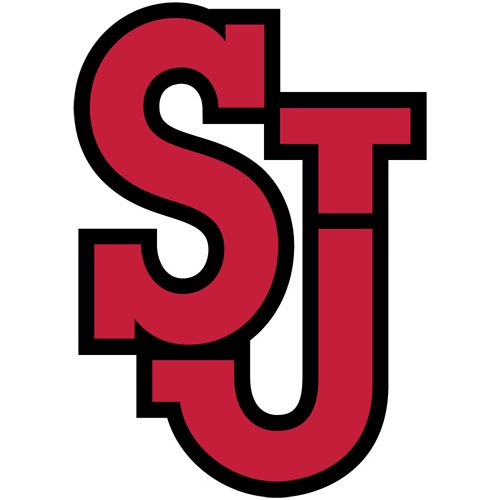 PITINO'S LATEST BIG (EAST) MOVE
Jay Bilas: Rick Pitino is a 'home run hire for St. John's'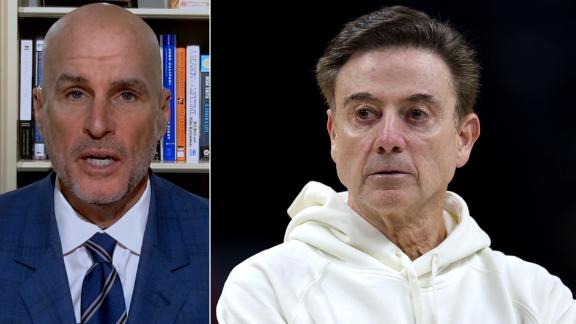 NFL FREE AGENCY
Orlovsky: The Cowboys have had the best offseason in the NFC East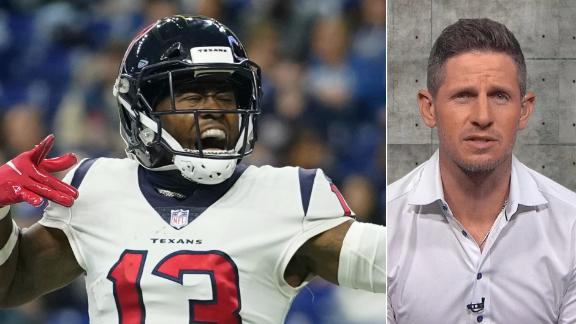 Stephen A.: Aaron Rodgers can make the Jets Super Bowl contenders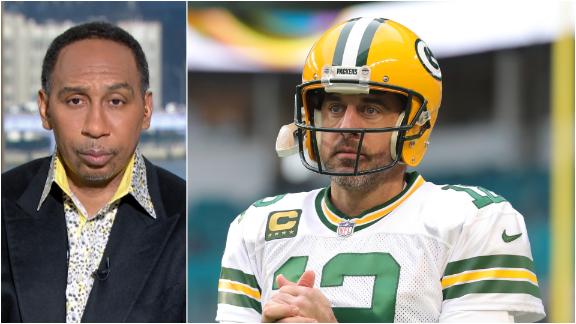 Customize ESPN
ESPN

Watch every men's NCAA tournament game live!
Jason Sudeikis drills a three-pointer as he and the cast of "Ted Lasso" take to the court after a Knicks game.
Men's Tournament Challenge
Illustration by ESPN

Check your bracket(s) in the 2023 Men's Tournament Challenge, which you can follow throughout the Big Dance.
Women's Tournament Challenge
Illustration by ESPN

Check your bracket(s) in the 2023 Women's Tournament Challenge, which you can follow throughout the Big Dance.
AP Photo/Eugene Hoshiko

Introducing Roki Sasaki, the 21-year-old flamethrower making a one-night-only WBC appearance in Miami.

Eric Hartline-USA TODAY Sports

Our experts are evaluating the biggest NFL signings and trades, including Mayfield, Smith-Schuster and Brissett.

Ethan Miller/Getty Images

ESPN NBA insider Kevin Pelton provides his unique breakdown of the top 30 players.

Illustration by ESPN

Who could get a huge new contract this offseason? We stacked the top 100 players available.
Dylan Buell/Getty Images

The 16-seed Fairleigh Dickinson Knights don't have a band, but nearby University of Dayton filled in to play their fight song during their Cinderella run.

Andy Austin for ESPN

In October, two college wrestlers were in the woods looking for antlers when they came across the scariest thing you can find in the wilderness: an angry grizzly bear. This is their remarkable story of survival.

Anne-Marie Sorvin-USA TODAY S

The B's are on pace for NHL records in wins and points, along with some individual superlatives as well. Follow along here with our updated tracker.

Mandatory Credit: William Purnell-USA TODAY Sports

Starting with the Carolina Panthers at No. 1 overall, here's the entire 2023 NFL draft broken down round by round.
(AP Photo/Koji Sasahara, File)

Here's everything you need to know about how to watch the PGA Tour, Masters, PGA Championship and FedEx Cup playoffs on ESPN and ESPN+.

Hailie Lynch/XFL

Every XFL game will be streamed on ESPN+. Find out when and where else you can watch the eight teams compete.

Sign up to play the #1 Fantasy Baseball Game
AP Photo/Mike Kropf

The 2023 NCAA tournament brackets have finally been released, and we have everything you need to know to make a bet on all of the March Madness games.