Hall's trip to Mexico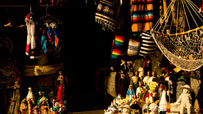 WIDTH="203" HEIGHT="114" BORDER="0" ALT="">
Check out photos of Tanner Hall's recent visit to the Ongley Institute. Gallery

Tanner Hall is lying on a table in a stark white room in Ensenada, Mexico. A man in his mid 80s named Dr. Milne Ongley is prodding and poking Hall's knees with needles as long as pencils. Hall is wincing, his face clenched and his hands bound tight into fists. "Don't pretend you're in pain," Ongley says dryly.
Hall, 28, flips over and the needles are shoved into the backsides of his knees. Excruciating minutes pass. When it's all over, Hall finally relaxes. "That was a spicy one, doc," he says. "But you've got to pay to play."
"Now let's see if you can walk," Ongley responds.
This is the Tanner Hall who went nine consecutive years (from 2001 to 2009) medaling at Winter X Games in Skiing. In 2009, Hall broke both of his tibial plateaus and his ACLs and he spent 2010 on the sidelines. "I had the best knee surgeon in the world telling me I wouldn't be skiing halfpipe again. It broke my heart," Hall says. "I knew I had to find a drastic way to get back to doing what I love to do."
This wasn't the first time Hall's career was threatened by injury. Most people thought he'd never ski again after breaking both of his ankles in a crash at Utah's Chad's Gap in March 2005. But Hall wasn't ready to give up. Since then, he has launched a production company, Inspired Media, which put out a ski film this fall called "Retallack," based on the backcountry ski lodge in British Columbia that Hall is part-owner of. He also has continued to work with Armada, the ski company he co-founded in 2002.
But though he once ruled the scene -- juggling Winter X gold medals between him and Simon Dumont for over a half a decade -- Hall hasn't entered a halfpipe contest since 2009. Even in those few years, the competitive landscape has changed drastically, from the depth of the competitor field to the level of tricks.
"[When Tanner last competed] it was just me and Tanner," Simon Dumont says. "There wasn't anybody else you really had to worry about. Now there are these French kids that are hitting airbags all the time. There are a lot of good skiers training really hard. Halfpipe is a whole different type of skiing than it ever has been."
And there's one more major change: This summer, the International Olympic Committee added ski halfpipe to the Olympic program for 2014. Once that decision was made, Hall became set on making a comeback. "I have accomplished a lot in skiing, and in pipe, but the one thing to tick off, which has never before been possible, is the Olympic Games," he said. "I'm going to train every day. I'm going to start competing in comps again the year before the Olympics with a look in my eye."
"

"If the IOC wants to drug test me to see if I put sugar and water in my knees when I get my gold medal, that's fine."

"

--Tanner Hall
Which is what led Hall -- who wears reggae-inspired threads and has long blond hair -- to Mexico, where one might go if they need, say, a black market kidney or some decent street tacos. But Hall, who's originally from Montana, didn't go to Ensenada for the margaritas, he went for a medical miracle.
A few mogul skiing friends of Hall's from Sun Valley, Idaho, had had success with an alternative type of treatment at the Ongley Institute there. The clinic offers a process called prolotherapy that has been known to heal injuries of professional athletes, including Olympians, NFL and MLB players and ski racers Bode Miller, Erik Schlopy, T.J. Lanning and others.
In prolotherapy, patients' ligaments and tendons are injected with a solution made up of 25 percent glucose (a sugar), 25 percent glycerin (an alcohol compound found in soaps and pharmaceutical products), 2.5 percent phenol (a chemical often found in plastics) and distilled water. The injection causes inflammation that's supposed to increase the blood supply and flow of nutrients to cause growth in tissues that have been torn or weakened by injury or overuse.
Studies have shown differing effects of the treatment, and some doctors have spoken out against it. "In some cases, [prolotherapy] can be helpful," orthopedic surgeon Kevin Stone of San Francisco's The Stone Clinic told ESPN. "Sometimes you can create inflammation and tighten up a ligament. … We're skeptical. It's a risky thing to do."
Ongley doesn't see it that way. "Patients maintain that the difference between myself and other physicians is the techniques I employ," said Ongley, who's originally from New Zealand and now works in Mexico. "I have been using these techniques for over 50 years with little modification. Like most physicians, I employ many different injected solutions, dependent upon the particular patient's ailments."
Hall first visited Ongley in October 2010, and he admits the process seemed a little weird at the beginning. "A lot of the pain I was having was in my knees, but he was injecting my neck, back, hips," Hall said. "In my head, I thought, this was a little strange. He's 85 and he's poking me with huge needles and he didn't even touch my knees." The initial consultation cost $250.
He returned a month later for a required second treatment, and the improvement was noticeable. "Every day you wake up after that initial injection, you're thinking, this is too good to be true, but as time goes on, you realize it is true," Hall says. He's been going back every couple of months since then, most recently about a month and a half ago. He'll continue going back as long as the pain persists.
Although this type of treatment is gaining popularity in the U.S. and elsewhere, according to the specialists interviewed for this story, it has not been approved by the U.S. Food and Drug Administration, and most major insurance companies do not cover it. "Most of the studies on prolotherapy show positive results. Even though the FDA has been shown that evidence, they haven't accepted the agents we're using for injections for the use of prolotherapy," said Dr. Gary Clark, the founder of Boulder Prolotherapy in Boulder, Colo. "But we as physicians are licensed to use it and make our own judgments as to whether or not it is appropriate and medically necessary."
Hall isn't concerned about the FDA's stance on the treatment, but what of the IOC? "It's all natural stuff -- it's sugar and water they're putting in my knees. You get a shot. There's no surgery, no physical therapy, no drugs," he says. "If the IOC wants to drug test me to see if I put sugar and water in my knees when I get my gold medal, that's fine." Adds Ongley, "There are no 'performance-enhancing drugs' in the solution."
But performance enhancing it has been. "It's been a crucial part in me getting back into the pipe and taking the necessary steps to see if it's even possible to qualify for the Olympics," Hall says. "Every day I'm in the gym and I'm feeling my cartilage regenerating and my ligaments getting stronger."
He was back on skis last winter, landed his first triple backflip on a trampoline Wednesday, for his birthday, and he hopes to be competing in halfpipe again by the winter of 2012-13. "[Ongley] definitely got me from not being able to click into a ski binding or put on my boot to now having my skiing be at a new level," he says. "Your mind plays a big part in coming back from injuries and he's given me that confidence."
Says Simon Dumont, "It's going to be a bigger challenge than Tanner really understands. But if anybody is capable of doing it, it's Tanner. … He defines skiing. And he'll do it every single day to make it to 2014. He's always wanted to be an Olympian."