X Games Los Angeles 2012, the premier action sports event featuring 200 of the world's best athletes, will be held June 28 - July 1, 2012 in Los Angeles, Calif, a month earlier than in years past. Specific competition venues and an event schedule will be announced at a later date.
X Games 17: Day 4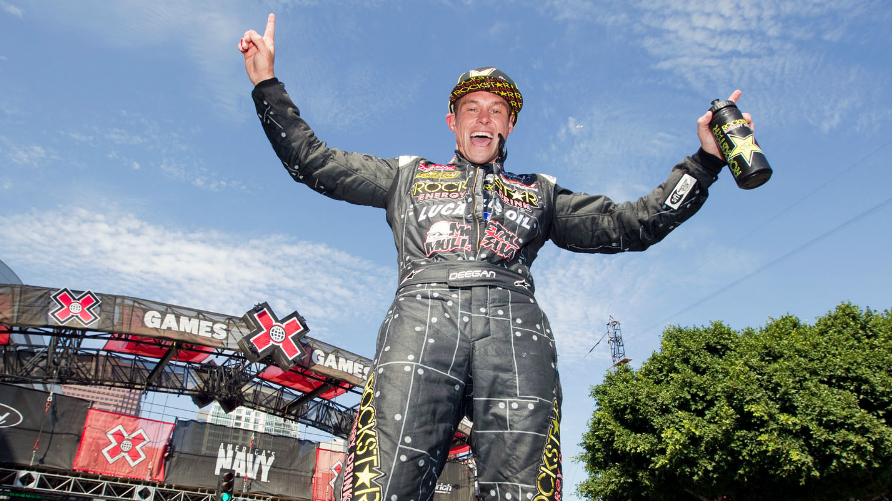 WIDTH="203" HEIGHT="114" BORDER="0" ALT="">
Check out the final day of action at X Games 17 in Los Angeles. Gallery

The X Games features athletes from across the globe competing for medals and prize money in the following sports: skateboarding, motocross, BMX and rally car racing. X Games Los Angeles 2012 will be covered live on ESPN's family of networks as well as across ESPN's many digital media assets including ESPN.com/action, XGames.com, ESPN3 and X Games social media platforms.
July 2011's X Games 17 coverage was viewed by 37 million people, who tuned in to 25 hours of live television coverage across ESPN, ESPN2 and ESPN on ABC -- up six percent from last year (35 million). Outside the United States, X Games content was delivered to more than 232 million homes and live to 192 countries and territories, including Africa, Australia, Brazil, Canada, Caribbean, Europe, Israel, Latin America, Mexico, Middle East and New Zealand. Fans were also able to consume X Games content on more platforms than ever before, including 29 hours of content on ESPN digital platforms, which helped generate record multimedia growth and the largest digital audience ever for an X Games event. The X Games 17 total attendance in Los Angeles was 141,500 -- an increase from 2010 and the highest record attendance since X Games 10 in 2004.
Forthcoming details on X Games can be found here, on www.xgames.com, or you can follow the X Games on Twitter at twitter.com/xgames.