ESPN's AFL Draft expert Chris Doerre has run his eye over every club's draft haul and graded their performance with some club's setting themselves up well for the future, while other clubs missed the mark. See how your club fared at the 2020 AFL Draft.

Adelaide
Picks: 2, 11, 25, 28, 38,
Players drafted: Riley Thilthorpe, Luke Pedlar, Brayden Cook, Sam Berry, James Rowe
Grade: B+
Rationale: As expected, Adelaide bid on the consensus top prospect in this year's draft in Jamarra Ugle-Hagan which was promptly matched. The question going into the night was whether Adelaide would select Riley Thilthorpe or Logan McDonald. Riley Thilthorpe was favoured, andended up being the pick and will add to Adelaide's key forward and ruck stocks. Thilthorpe is 2021 ready, is a hard worker and a freak athlete at 201cm and 100kg. Thilthorpe is one of four South Australian's selected by the Crows with Sam Berry a Victorian. Luke Pedlar while taken higher than many expected will become an instant fan favourite as something like a bigger bodied Toby Greene who impacts games with his physicality and aggression whether used through the midfield or as a forward. Brayden Cook and Sam Berry are the two value choices that make this a positive draft for Adelaide as a rapidly growing and improving medium forward and a ball winning bull who is round one ready respectively. James Rowe as the first mature-ager taken adds balance and gives the club the readiest and most proven crumber in the pool.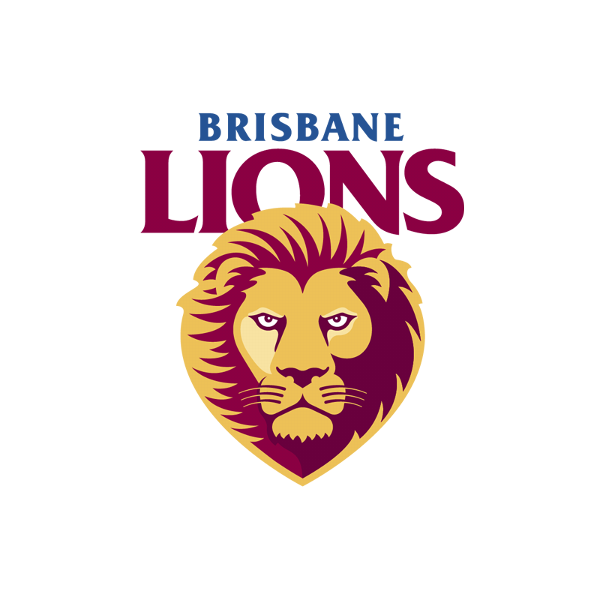 Brisbane
Picks: 24, 43, 48,
Players drafted: Blake Coleman (bid matched), Harry Sharp, Henry Smith
Grade: C
Rationale: With Brisbane's first pick, they matched bids on academy product Blake Coleman. The younger brother of Keidean, Blake is arguably more advanced for the same age and has the scope to play a similar role up forward. Harry Sharp is raw but an upside selection as a former junior Australian steeplechase champion. Sharp will need to work hard on his kicking and developing the contested side to his game. Henry Smith is another development project, as a ruckman at 204cm and strong contested marking threat. Brisbane's draft overall is suboptimal due to no opportunity to take a player before a bid arrived on Blake Coleman and no other player added aside from Coleman, who will immediately support Brisbane's push for the 2021 flag.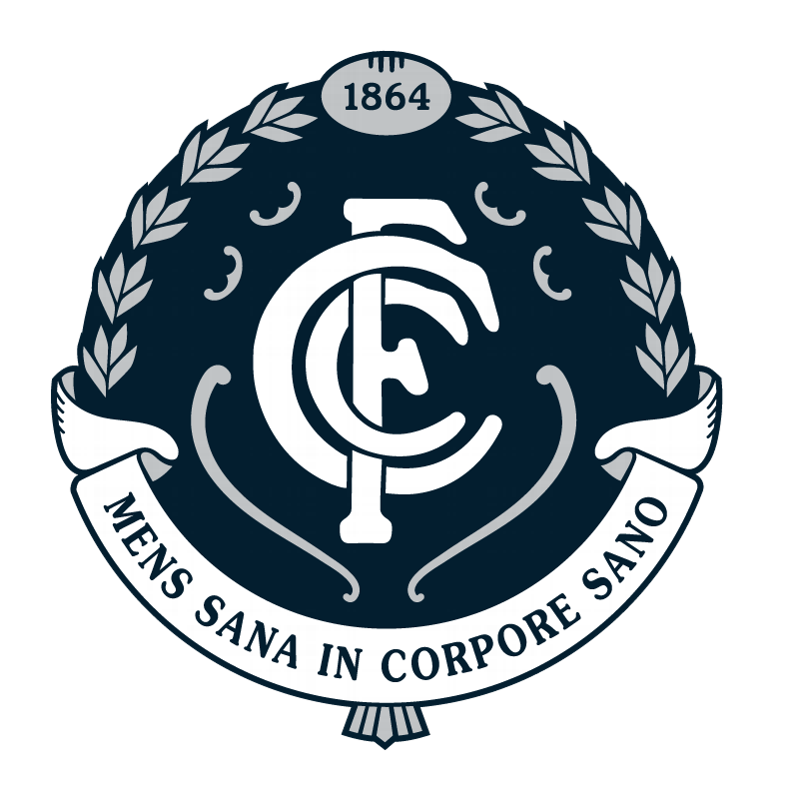 Carlton
Picks: 37, 41
Players drafted: Corey Durdin, Jack Carroll
Grade: A+
Rationale: Carlton addressed a pressing need with the selection of Corey Durdin as a small forward. Durdin who has played two years of SANFL League football may be able to put pressure on spots early as a speedy goalkicking forward who does his damage at ground level. Jack Carroll on the other hand is arguably one of the bargains of the draft as a classy midfielder and one of this draft's premier contested ball winners. Carroll who is one of the draft's youngest may need another year of development before he plays at AFL level, but if he maintains his rate of progression from this year, he may debut sooner than many expect.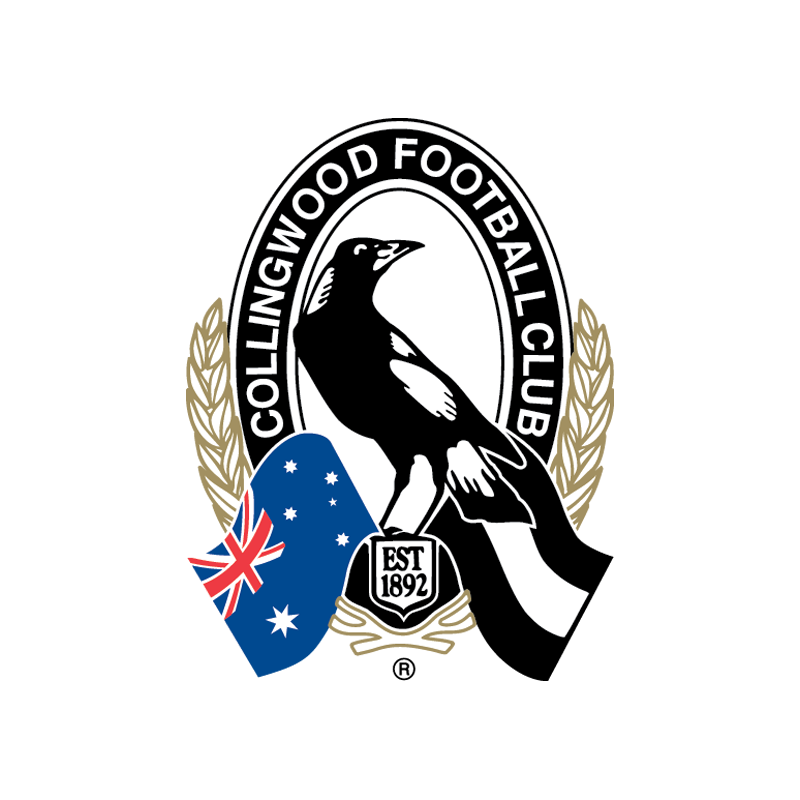 Collingwood
Picks: 17, 19, 23, 30, 31, 44
Players drafted: Oliver Henry, Finlay Macrae, Reef McInnes (bid matched), Caleb Poulter, Liam McMahon, Ben McCreery
Grade: A
Rationale: Collingwood started the draft with a theme towards taking the brother of current footballers with Oliver Henry (the brother of Geelong's Jack) and Finlay Macrae (the brother of Western Bulldog midfielder Jack). Oliver Henry is likely to be looked at as a Jaidyn Stephenson replacement up forward as a high leaping, strong marking type who can play at either end. Finlay Macrae at 19 was a bargain and will add much needed class to an aging midfield. Collingwood will also be thrilled that no bid was placed on Reef McInnes until after they made their first two selections. At 193cm, McInnes is an athletic tall utility who Collingwood will be looking to develop into something like their Marcus Bontempelli equivalent as a ball-winning midfielder who can push forward and take a mark, though they should expect Reef to take a few years to develop.
Macrae and McInnes both played together for Oakleigh in their 2019 premiership winning side and are the combination which make this draft a particularly impressive one for Collingwood, as two who could very well become among the 10 best to come out of this draft. Caleb Poulter is another tall midfielder with athleticism, and at 192cm like Reef will take a few years to develop but with time may develop to play inside/outside midfield or as a forward as a marking target. Liam McMahon was taken as a high leaping, strong marking, light bodied, somewhat speculative project key forward. McMahon averaged less than one goal per game in 2019 and just eight disposals and three marks. While Ben McCreery was chosen as a speedy forward who can hit the scoreboard and add forward pressure and ground level craft to a front half that is sorely lacking it.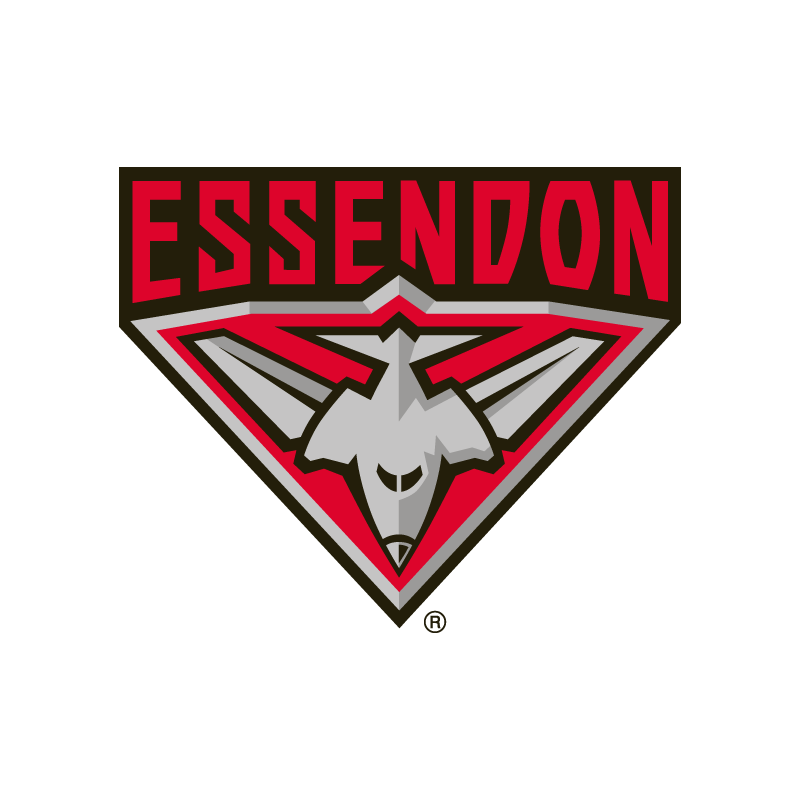 Essendon
Picks: 8,9.10, 39, 53
Players drafted: Nik Cox, Archie Perkins, Zach Reid, Josh Eyre (bid matched), Cody Brand (bid matched)
Grade: C
Rationale: A high-risk, high-reward draft by Essendon. Each of Cox, Perkins and Reid showed outstanding attributes in 2019. Perkins with his athleticism, strong marking and high impact per possession game forward of centre, Cox with his athleticism, skills and versatility for his height and Reid with his rare skills for someone his height. The tricky part is they each showed glimpses, but they're all players where seeing them in 2020 would have been essential to determine whether Perkins may be able to develop the scope to play as a midfielder, and to see with both Cox and Reid whether their rate of development validate their selection early in this draft. Eyre and Brand make this an all-Victorian draft for the Bombers as two further talls who we have not seen the development of this year and can only speculate on. Eyre is the more intriguing of the Bombers next-generation academy picks given his late growth spurt and athleticism while Brand was drafted as an athletic shutdown key defender.
What is most curious is after taking Harrison Jones as a key forward and Nick Bryan as a ruckman in last year's draft, Essendon would take four more key position players in Cox, Reid, Josh Eyre and Cody Brand. The only vision that may make sense taking so many of these key position players in successive drafts is if Cox gets developed as a tall wing. With pressing needs through Essendon's midfield, on the outside and in defence, there is the case that Essendon have concentrated too heavily on taking talls at the expense of addressing their other list needs.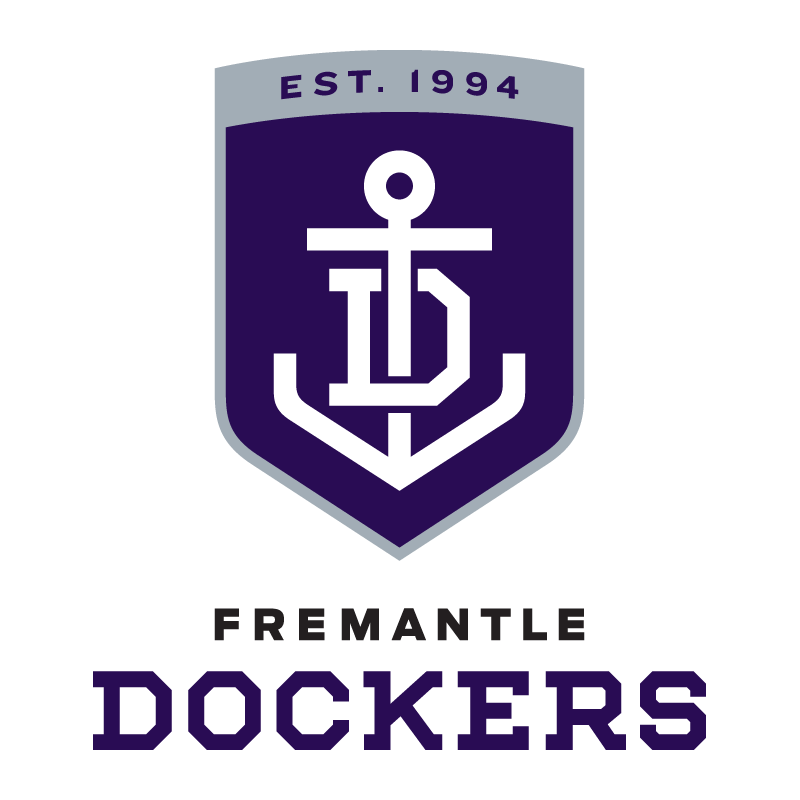 Fremantle
Picks: 14, 27, 50, 54
Players drafted: Heath Chapman, Nathan O'Driscoll, Brandon Walker (bid matched), Joel Western (bid matched)
Grade: B
Rationale: In Heath Chapman, Fremantle added a tall, intercepting marking defender with a precise kick and excellent athleticism. At 193cm though, it's unclear whether Chapman will grow to be tall enough to play key defence at AFL level, with a role as a taller rebounder along the lines of a Grant Birchall appearing most likely at this stage. Nathan O'Driscoll was drafted as a tall midfielder who can play inside/outside or in defence. O'Driscoll is a strong ball winner and aggressive tackler with speed but will need to clean up his decision making and disposal under pressure. Fremantle matched bids on Next-Generation Academy prospects Brandon Walker and Joel Western. Walker and Western both add significant speed with Walker this draft's most aggressive line-breaker with his speed, sidestep and fend-offs, while Western is a small midfielder who bursts out of stoppages at speed and plays a distinctively clean, silky style of game. Of Fremantle's picks, Walker in particular for where a bid was made represents value while Chapman looks like a rock-solid selection.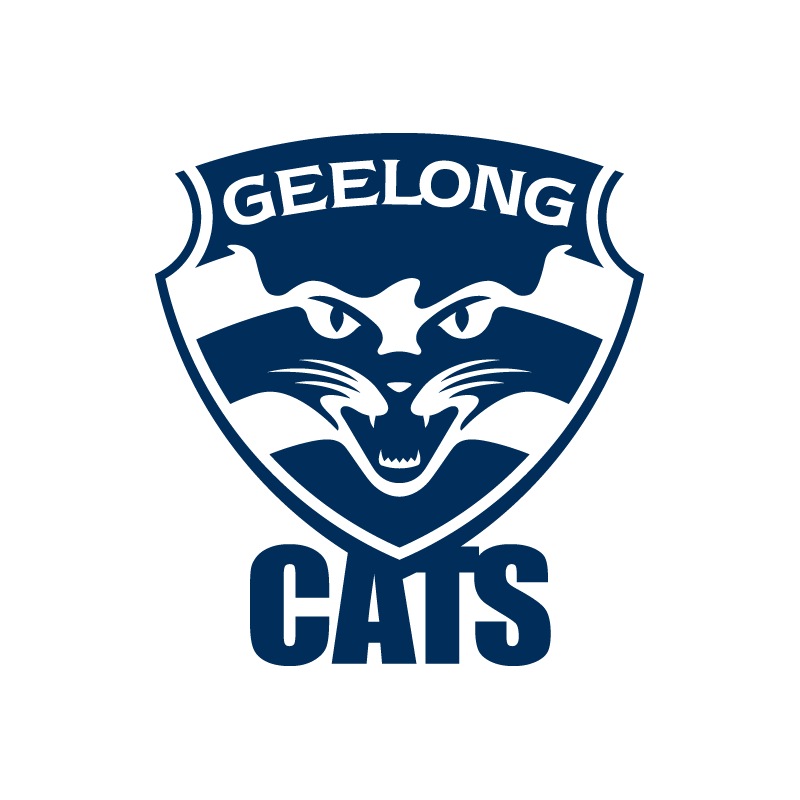 Geelong
Picks: 20, 33, 47
Players drafted: Max Holmes, Shannon Neale, Nicholas Stevens
Grade: D+
Rationale: Selected in at the top end of his draft range, Geelong just snuck in before Melbourne could take Max Holmes with one of their upcoming picks. Holmes, the son of Commonwealth Gold Medallist and Olympic Bronze Medallist Lee Naylor has just one NAB League game to his name from 2019. While Holmes had some moments in his lone game and has scope to develop as an outside runner, he's someone Geelong are taking a big chance on by giving up their 2021 first round pick for an athletic type who has played just one game at a recognised level.
Geelong continued the athletics theme with their second selection, partnering Holmes, an under-18 national 400-metre hurdles champion. with another former athlete in Shannon Neale, who this year himself shifted his focus from athletics to football. Neale is an excellent leaper and endurance athlete and while still in the early stages of his development has developed rapidly this year and provides much needed ruck youth. Nicholas Stevens at 192cm adds to Geelong's defence as a good speed and endurance athlete with a penetrating kick and good ball winning capabilities.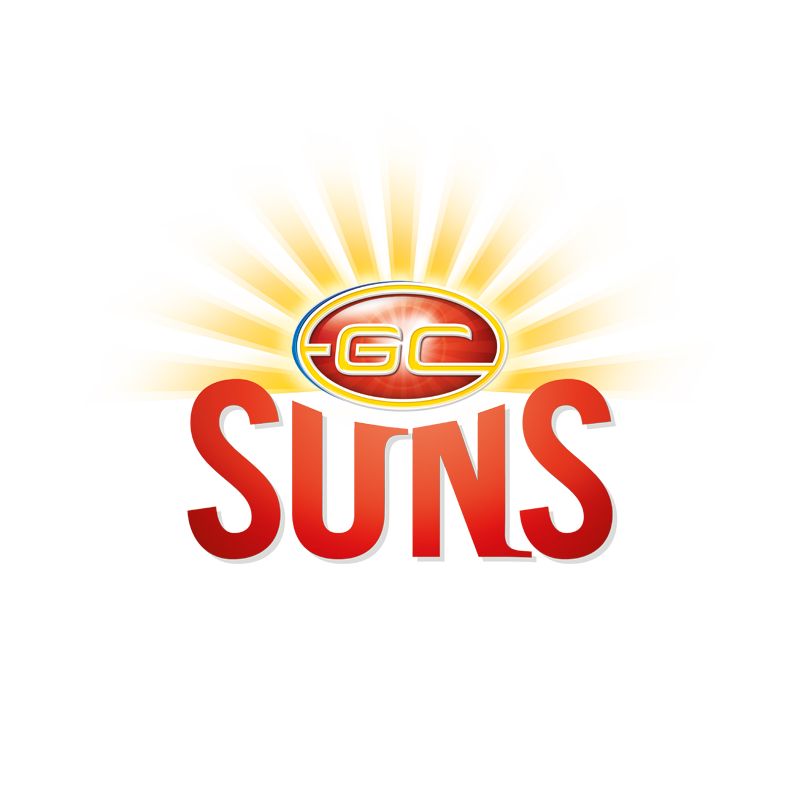 Gold Coast
Picks: 7
Players drafted: Elijah Hollands, Alex Davies (bypassed the draft), Joel Jeffrey (bypassed the draft)
Grade: A+
Rationale: When there is the opportunity to sign some of the best under-18 prospects in Alex Davies and Joel Jeffrey -- who were widely considered first-round choices had they been in an open draft -- straight to the senior list while bypassing the draft, it's a hard draft to get wrong. As a tall, ball winning midfielder, Davies only adds to Gold Coast's quickly emerging young midfield while Jeffrey is an aerial marking threat with a lot of class who at either end of the ground can impact games. Gold Coast's one selection was a straight-forward selection in Elijah Hollands who is arguably the highest impact per possession player in this draft. Hollands can easily fit into Gold Coast's front half and in the future should be able to rotate through the midfield, but is a player to watch for a breakout second year, as Hollands is coming back from an ACL and is likely to spend much of 2021 finding his feet at AFL level. Watch out for the penetrating kick, aggressive run and evasion of Hollands as someone who will add serious x-factor to the Suns.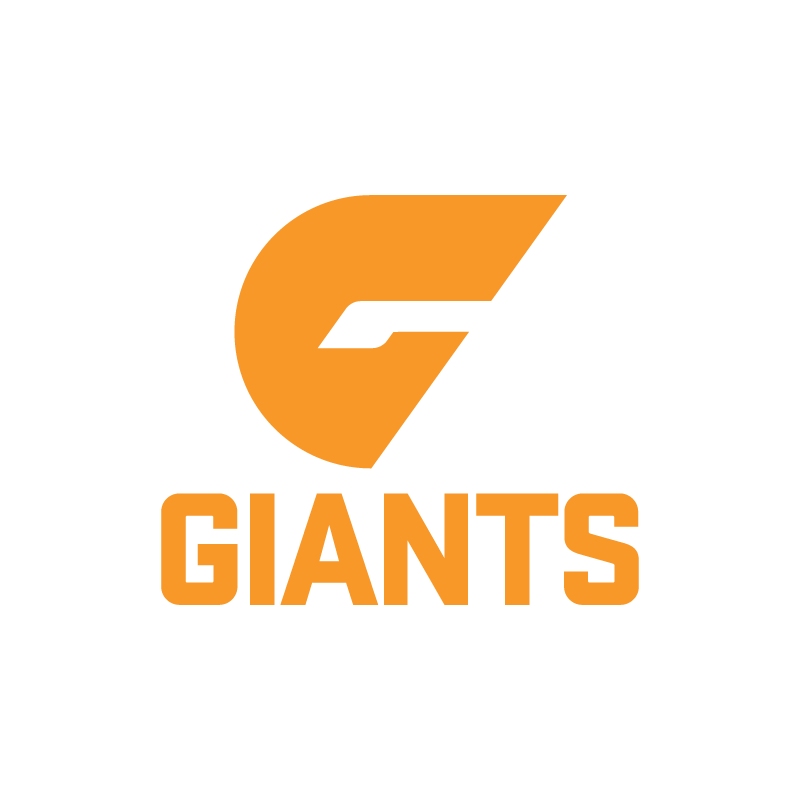 Greater Western Sydney
Picks: 12, 15, 18, 58, 59
Players drafted: Tanner Bruhn, Conor Stone, Ryan Angwin, Cameron Fleeton, Jacob Wehr
Grade: D+
Rationale: Tanner Bruhn first up was a value selection and is a goalkicking midfielder with genuine class and contested ball-winning capabilities. Conor Stone, while of interest to a few clubs in this range, is someone the Giants are betting on in a big way as someone who had some promising moments around goal in 2019 but at this stage is a potential over performance choice who needs to find the ball more consistently and has some other aspects of his gaming needing refinement. One further speculative pick is Ryan Angwin who is a project player with elite endurance. Angwin has developed rapidly this season but is a speculative choice as an outside midfielder given his struggles in 2019 finding the football. Cameron Fleeton and Jacob Wehr however late draft were both logical additions to a depleted defence. Fleeton as a tall defender at 192cm can intercept, stop his opponent and use the ball efficiently, while Wehr as a mature ager was picked to be a ball user out of defence.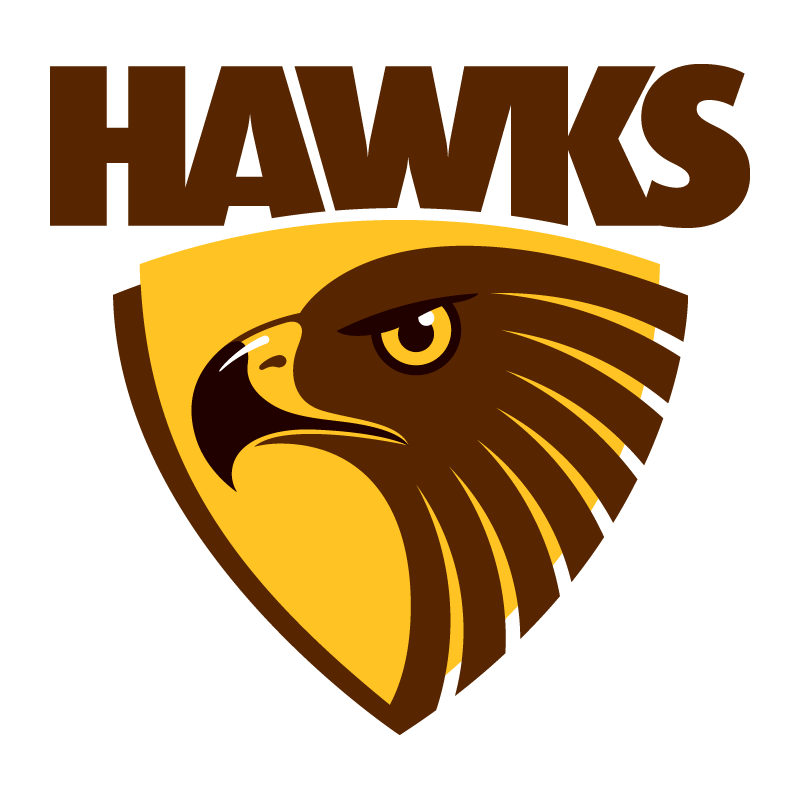 Hawthorn
Picks: 6, 29, 35, 46
Players drafted: Denver Grainger-Barras, Seamus Mitchell, Connor Downie (bid matched), Tyler Brockman
Grade: C+
Rationale: Denver Grainger-Barras adds to Hawthorn's defence as this year's top key defender. Denver is great aerially and is able to intercept and limit the influence of his direct opponent. Grainger-Barras over time need to get stronger, but in the meantime will likely be used against small and medium forwards, until he develops into a full key position size. Seamus Mitchell at 29 was a surprise selection with Hawthorn paying a high price to add his speed and athleticism. What makes the Mitchell selection surprising is not only that he is a low production player at just under 11 disposals per game in 2019, but that Hawthorn would take the chance on a Mitchell when they're going to use their next pick to match bids on Connor Downie who brings to the table similar strengths but will manage 10 disposals more per game. Downie is one of this draft's most damaging kicks and runners with ball in hand, and plays a high impact per possession game, but will need to develop the contested side of his game. With Hawthorn's final pick, Tyler Brockman is a speedy forward with scope to improve as a high impact per possession type who makes things happen with ball in hand, but also applies forward pressure effectively.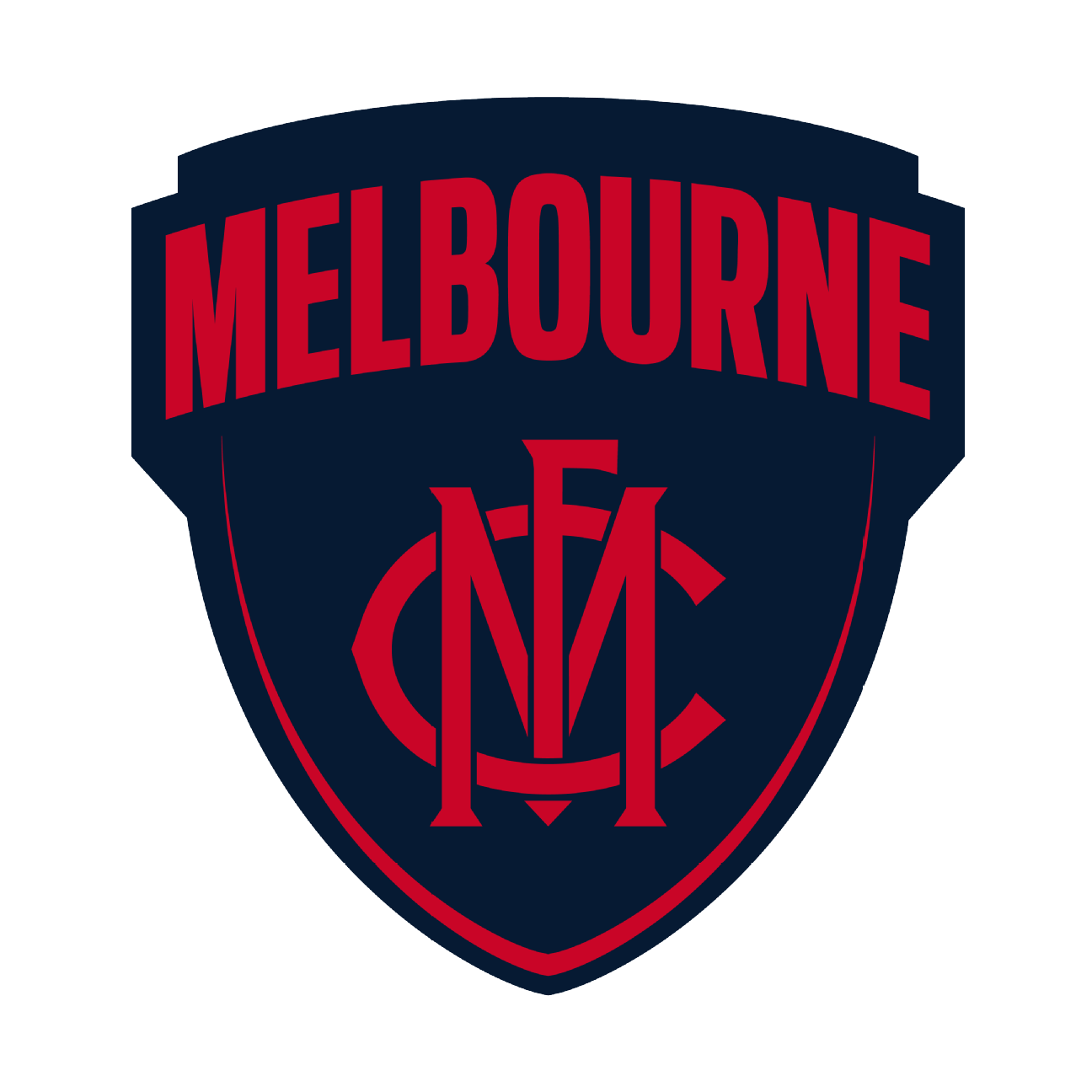 Melbourne
Picks: 21, 22, 34
Players drafted: Jake Bowey, Bailey Laurie, Fraser Rosman
Grade: C
Rationale: Melbourne took two small forwards early in the draft in Jake Bowey and Bailey Laurie with a view towards adding speed and class to the front half. Likely Laurie would of the pair play closer to goal as the better crumber and pressure forward while Bowey would likely play higher where his composure and ball use would stand out. Fraser Rosman, a draft combine star who shone in the speed and endurance testing is a speculative pick. A possible tall wing or tall forward, Rosman averaged just 8.5 disposals and 3.5 marks from his two games. With such little exposure, without the high-level performances on the board or any idea how he might have performed and what his rate of improvement might have looked like this year, it's arguably too early to speculate on a Rosman.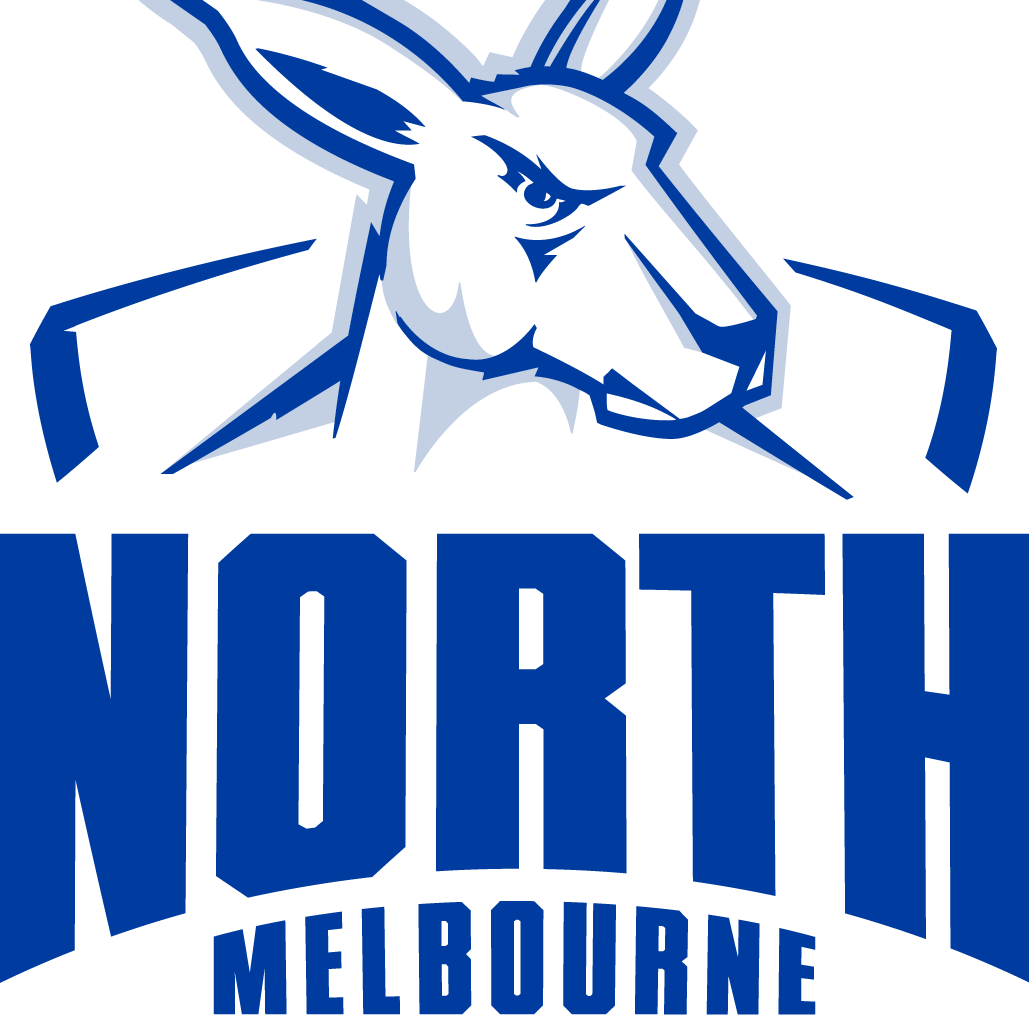 North Melbourne
Picks: 3, 13, 36, 42, 56
Players drafted: Will Phillips, Tom Powell, Charlie Lazzaro, Phoenix Spicer, Eddie Ford
Grade: A+
Rationale: Given list manager Glenn Luff's history at Champion Data, there is a clear and present flavour towards analytics with North Melbourne's selections. There is a clear understanding shown with the picks made that those with performances on the board who win a high percentage of their ball contested are those who generally translate to AFL play best. While the Will Phillips selection was a deviation from the script, it was nonetheless an excellent choice. On performance, Phillips was comparable during the finals series last year to 2019 first round choices Noah Anderson, Caleb Serong and Sam Flanders. For the same age, Phillips also performed just as well as Matt Rowell and Noah Anderson. Phillips is a round one ready midfielder who combines strong contested ball winning capabilities with a burst of speed and is likely to be of this year's draft class to have the most instant impact.
Tom Powell is another with the performances on the board, averaging a competition high 35 disposals in the SANFL Under-18s and winning the competition's best and fairest. Powell is a second midfielder who is good enough to play in season one. With North Melbourne already taking two ball winning midfielders, North Melbourne secured a third in Charlie Lazzaro who was prolific for Geelong Falcons, averaging 20 disposals and winning a high proportion contested and laying numerous tackles. The bonus with Lazzaro is, like with Phillips, he's an excellent athlete, and may be a third player able to contend for senior games in his first season, though with Phillips and Powell signed as pure midfielders, Lazarro might be asked to work on developing some forward craft.Phoenix Spicer is a good change up from a lot of the same type of players as arguably this year's fastest man with ball in hand in the draft, as a one-touch type at ground level player who could be looked at as a crumbing forward. Meanwhile Eddie Ford is a value selection - he is able to impact games forward, back or through the midfield as a classy type who is strong aerially.
What makes this such a strong draft by North Melbourne is how they've identified well performed players and haven't needed to take any chances on speculative players. Even with three of their selections Victorians, the whole group all are very much proven players from 2019.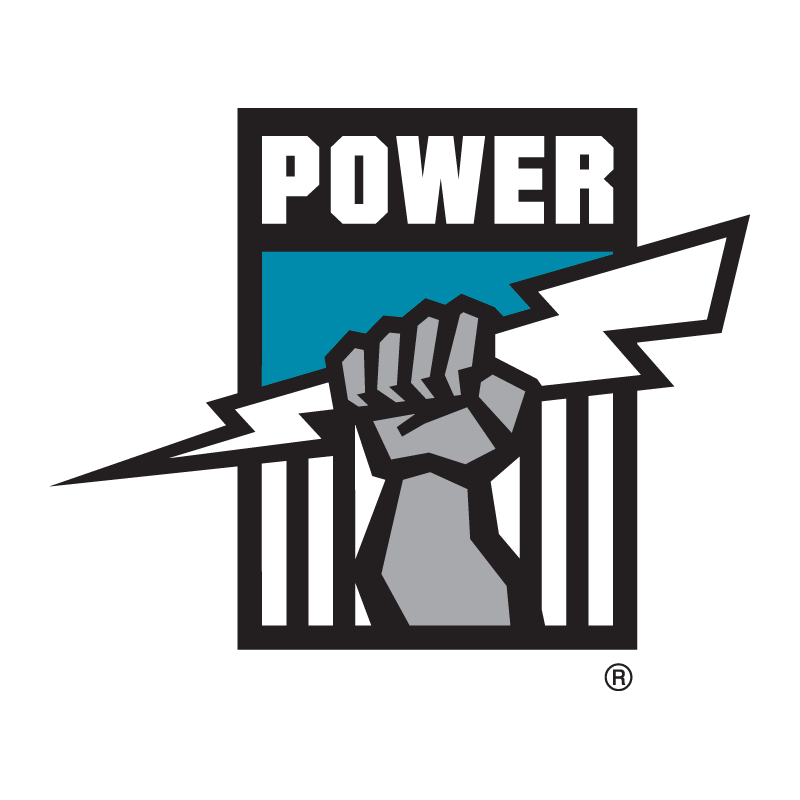 Port Adelaide
Picks: 16, 49
Players drafted: Lachlan Jones (bid matched), Oliver Lord
Grade: B+
Rationale: Lachlan Jones at 16 represents sensational value as one of the truly ready-to-go players in this draft. Jones is a round one ready defender who is good enough to play if there is a vacancy in Port Adelaide's competitive defence. Jones is physically AFL-ready, possessing a strong build, strong one-on-one capabilities, strong contested ball winning capabilities, a booming kick and a burst of speed. Over time, expect Jones to develop into a ball winning midfielder as his endurance develops. While Port Adelaide need to add to their long-term key position stocks, the selection of Oliver Lord, grandson of Alistair Lord, was e a questionable decision. Lord averaged a pedestrian five disposals in 2019 and less than one mark per game and less than one goal every second game. The hope is with Lord being a high leaper and having good speed that he will develop, but without seeing his rate of improvement this year and having an early January birthday, the pick feels like a reach.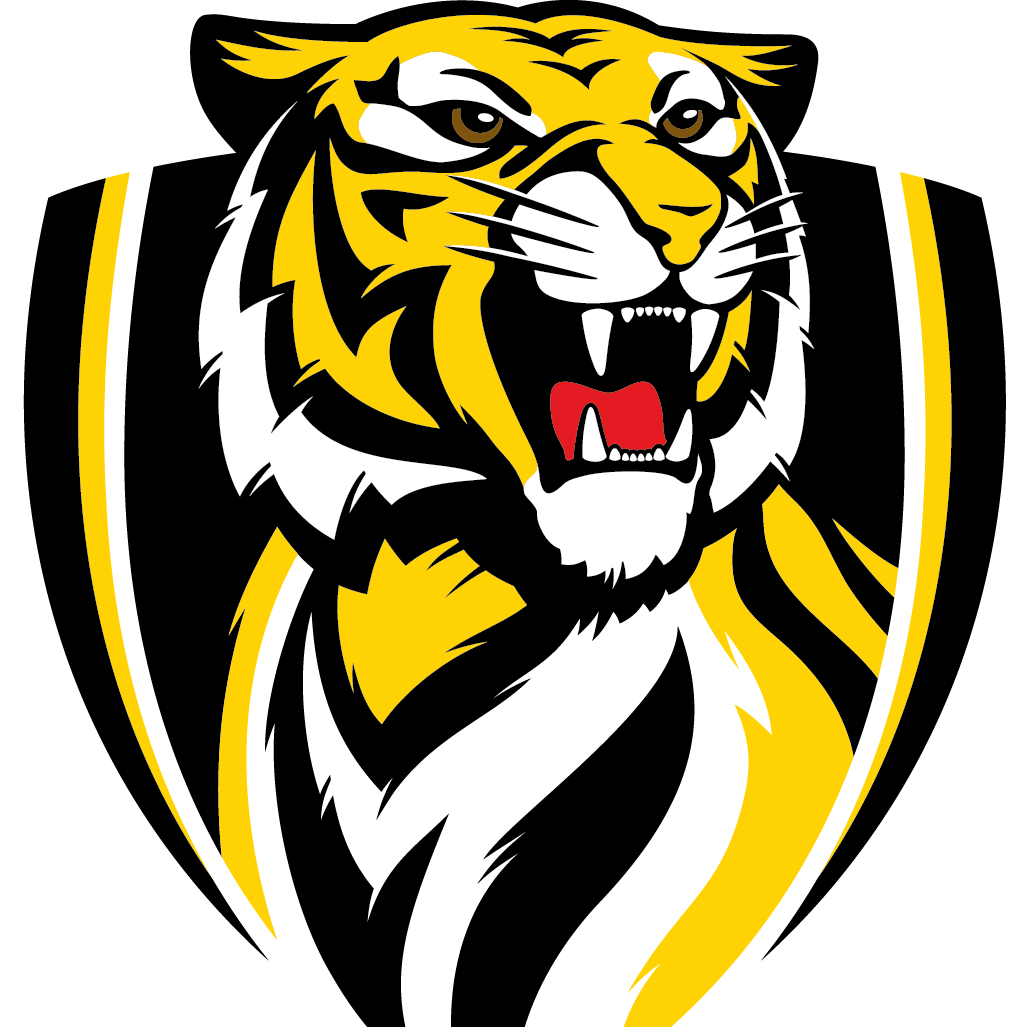 Richmond
Picks: 40, 51
Players drafted: Samson Ryan, Maurice Rioli Jnr (bid matched)
Grade: A
Rationale: The savvy move by Richmond was moving their back of first round pick of 20 for Geelong's future first round pick. With the 2021 draft expected to be stronger and the pick also having potential utility value during next year's trade period, Richmond are well placed for next offseason. Samson Ryan was an interesting choice as a raw, 206cm ruckman, turning 20 on draft day. While Richmond had all along set out to target an additional ruckman, their list already had more than enough. With Toby Nankervis, Ivan Soldo, Callum Coleman-Jones ready to play either as a key forward or ruckman and Mabior Chol another able and ready ruckman, Richmond arguably could have pursued alternative positional opportunities with pick 40. Maurice Rioli Jnr, the son of Indigenous Team of the Century Midfielder, on the other hand was well worth matching bids on. Maurice Rioli Jnr is one of the premier pressure forwards in this draft and combines this with one-touch takes at ground level and goal sense, and with time Rioli has scope to develop.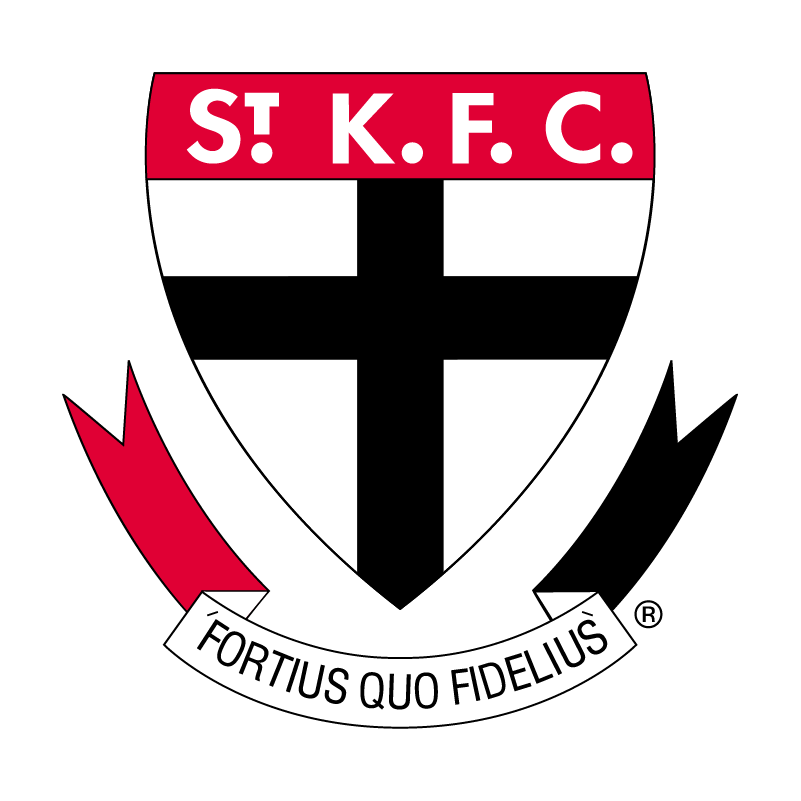 St Kilda
Picks: 26, 45
Players drafted: Matt Allison, Tom Highmore
Grade: C
Rationale: Rated around where he was picked by a number of clubs, Allison while versatile and able to play across a flank or a wing is one of the many athletic Victorian key forwards who clubs have taken a chance on. Allison is unproven as a goalkicker, kicking just two goals in 2019, and averaging eight disposals and less than two marks per game, which shouldn't be enough for someone picked inside the top-30. Tom Highmore as a mature age defender is a solid get for the Saint as an excellent intercept mark who can generate drive out of defence by foot and with his run.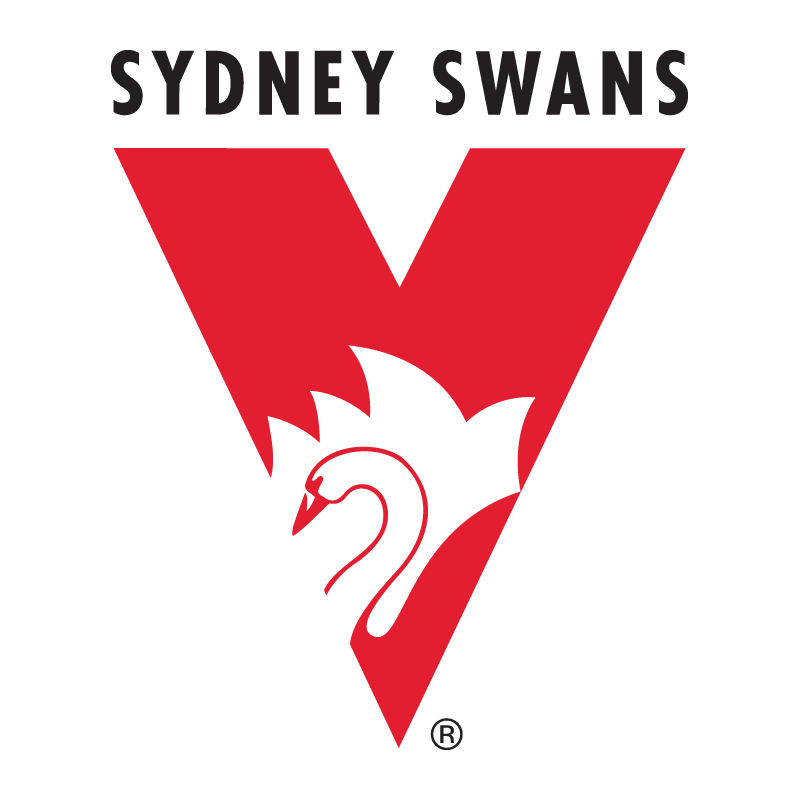 Sydney
Picks: 4, 5, 32
Players drafted: Logan McDonald, Braeden Campbell (bid matched), Errol Gulden (bid matched)
Grade: A+
Rationale: Logan McDonald with pick 4 is the pick of the draft and an opportunity Sydney should never have been afforded, but credit to Sydney for making the most of the opportunity. If Jamarra is the 1a prospect, McDonald is the 1b and right there with him as that next best key forward in the draft. McDonald earned selection in the WAFL Team of the Year and achieved higher disposal, mark and goal per game numbers this year at that level than he achieved in the Under-18s last year. When you mix performance with rate of improvement as we're seeing with McDonald, that's when you have a key forward with the capacity to become one of the competition's premier players. Bids on Campbell and Gulden were both always going to be matched. A bid on Campbell came sooner than expected due to Hawthorn's preferred targets not being available at their pick, while the bid on Gulden came later than anticipated. Campbell who can play forward, midfield or defence should be ready to play senior games next season. He is the best kick in the draft with the 60m bullets he delivers, with his speed and ball winning additional weapons. Gulden will compete for a spot across wing/half-forward and is an excellent accumulator who will add a precise kick and speed on the outside.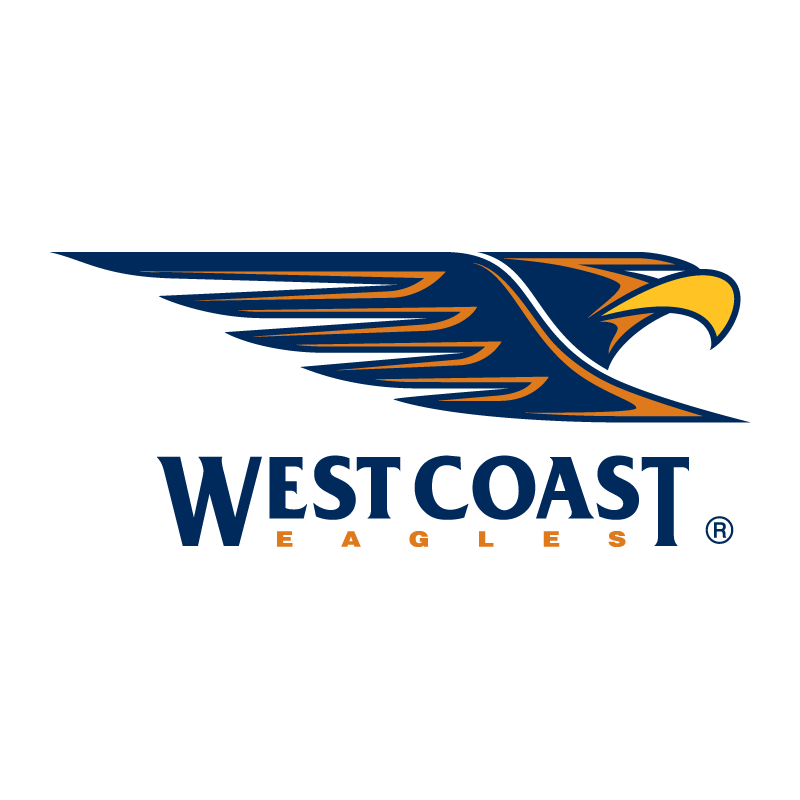 West Coast
Picks: 52, 57
Players drafted: Luke Edwards, Isiah Winder
Grade: A
Rationale: West Coast took advantage of Adelaide not nominating Luke Edwards as a father-son. A capable accumulator and ball winner, the ball use of Edwards off half-back has been a strength and he has also shown the capability to push up through the midfield. The bargain that earns West Coast a positive grade is the selection of Isiah Winder. Winder is an athletic utility with good speed. He comes this with strong hands overhead, one-touch ground level skills and excellent composure and placement of kicks out in front of inside-50m targets to lead onto. Expect Winder to start his career as a forward before looking to push further afield.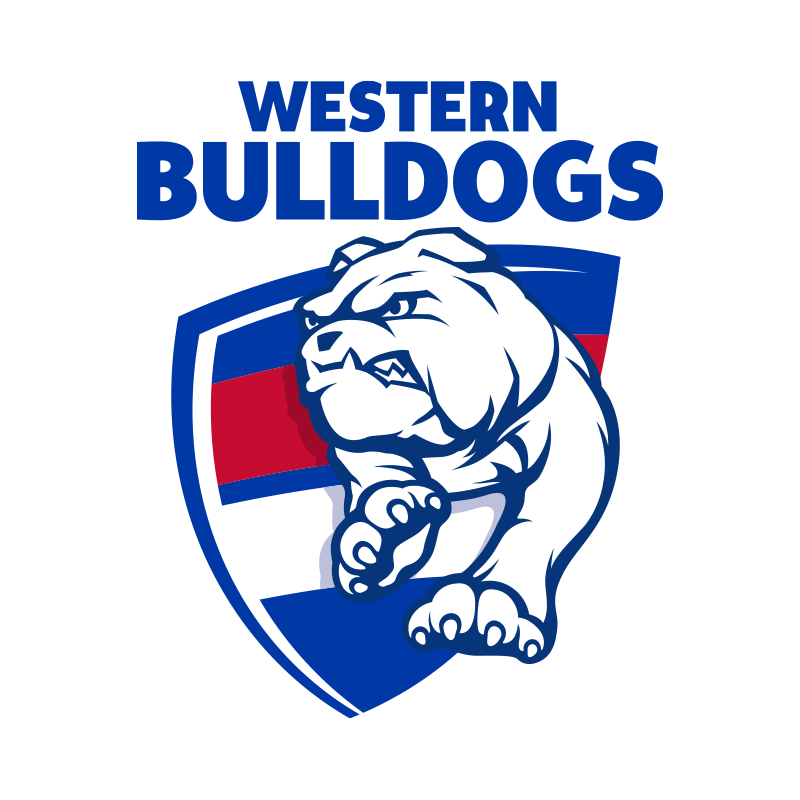 Western Bulldogs
Picks: 1, 55
Players drafted: Jamarra Ugle-Hagan (bid matched), Dominic Bedendo
Grade: A+
Rationale: Playing out to script, Western Bulldogs matched Adelaide's bid of pick 1 for Jamarra Ugle-Hagan. Jamarra is the most unstoppable threat aerially and inside-50 of any player to come through the junior ranks in my 12 years covering the draft. Dogs fans can expect Jamarra to debut early 2021, if not round one, and to see him paired up with Aaron Naughton in the long-term in what can become the best key forward partnership in the competition. Dominic Bedendo is a high leaping forward with strong aerial marking and contested marking capabilities.
TRADES MADE ON DRAFT NIGHT
Collingwood gains picks 41 and 42. Hawthorn gains picks 62, 69 and a future second-round pick.

Adelaide gains pick 34. Port Adelaide gains pick 38 and a future fourth-round pick.

Geelong gains Pick 20. Richmond gains a future first-round pick.

Collingwood gains picks 24, 30 and a future fourth. GWS gains a future first-round pick.

Brisbane gains picks 35 and 46. Fremantle gains Pick 29.

Adelaide gains Pick 25. Collingwood gains Pick 27 and a future third-round pick.

Fremantle gains picks 27 and 59. Collingwood gains Pick 30 and a future third-round pick.

Fremantle gains picks 53 and 57. Collingwood gains Pick 46.

St Kilda gains Pick 43. Hawthorn gains Pick 54 and a future fourth-round pick.

Essendon gains picks 49 and 50. Brisbane gains Pick 42.

Melbourne gains a future third-round pick. Hawthorn gains Pick 46 and a future fourth-round pick.

Collingwood gains Pick 44. Port Adelaide gains Pick 49 and a future fourth-round pick.