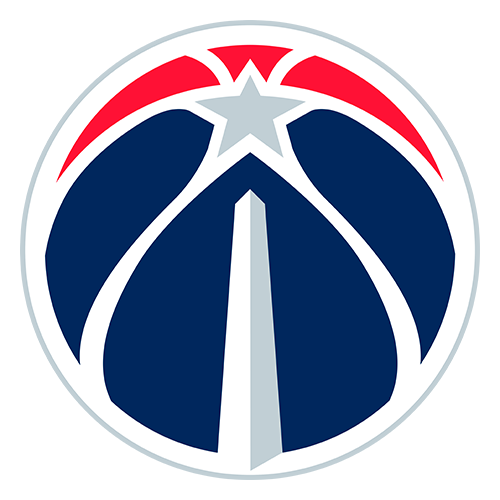 | | 1 | 2 | 3 | 4 | T |
| --- | --- | --- | --- | --- | --- |
| WSH | 27 | 22 | 21 | 22 | 92 |
| CHA | 24 | 26 | 23 | 21 | 94 |

Felton, Bobcats nip Wizards to end losing streak
CHARLOTTE, N.C. -- Raymond Felton's postgame celebration included a noticeable limp and a grimace or two.
For the point guard known for his high pain tolerance, it was all worth it after delivering the Charlotte Bobcats a much-needed win.
In a walking boot just a day earlier to treat a twisted right ankle, Felton hit a tiebreaking 12-foot fadeaway with 1.9 seconds left and the Bobcats beat the road-weary and stranded Washington Wizards 94-92 on Tuesday night to snap a three-game losing streak.
"I wasn't even thinking about my ankle at the time. I was just thinking about trying to win the game, whatever it took," Felton said, seconds after he limped across the locker room. "But I'm paying for it now."
After Antawn Jamison missed a scoop shot in the lane, the Bobcats got the rebound and didn't call a timeout. Felton ran down the clock from the right side of the floor and then dribbled to the left of the lane and let go a shot over Randy Foye's outstretched arms that swished through.
"I was just trying to attack and get inside the lane," Felton said. "Randy Foye did a good job of cutting me off, so I just tried to make a move to separate away from him. I got some space and I took the shot."
Jamison missed another scoop shot in the paint at the buzzer for the hard-luck Wizards, ending their unexpected and bizarre week-long trip -- even if they were likely to be stranded in Charlotte overnight because of another mid-Atlantic snowstorm.
"Only fitting we'd probably end like this because that's how a lot of it has been," coach Flip Saunders said after the Wizards' 13th loss by five points or less. "We played hard and had opportunities right there. We really had a couple of good shots and didn't finish them."
Stephen Jackson scored 22 points for Charlotte, which reached .500 again with managing partner Michael Jordan and owner Bob Johnson making rare appearances courtside.
"We really needed it," coach Larry Brown said. "And we had Michael and Mr. Johnson in the stands, so that was even better."
Caron Butler had 23 for the Wizards, who surprised the Magic in Orlando on Friday and then were scheduled to fly to Washington after the game and face the Atlanta Hawks on Saturday.
They never got there because of the first winter storm and the Hawks game was postponed. Washington ended up staying in Orlando for three more days until flying to Charlotte on Monday.
Butler was the hero in the comeback win at Orlando, and he got rolling early in the fourth quarter to erase Charlotte's 81-74 lead. Butler hit two jumpers, a 3-pointer and a mid-range jumper as the Wizards took an 85-83 lead, setting up the frenzied finish.
After Jackson was called for traveling, Mike Miller hit a 3-pointer at the other end with 47 seconds left to put Washington ahead 92-91.
Flip Murray's crossover dribble got him to the hoop and he was fouled. But he hit only 1-of-2 free throws with 33 seconds left.
Washington then wasted two chances to go ahead.
"I didn't rush either shot," said Jamison, who scored 16 points. "I just wasn't fortunate to convert them. It's tough."
All-Star Gerald Wallace added 17 points and 13 rebounds, Murray and Boris Diaw added 16 points apiece and Felton scored 11 for the Bobcats in Tyson Chandler's return after missing 22 games with a foot injury.
Chandler didn't start but was effective in a seven-minute stretch in the first half. He had an alley-oop dunk, hit 3-of-4 free throws and had five points and four rebounds.
"I definitely wanted to come out aggressive," Chandler said. "My body is right now. And when your body is right you're ready to go. There's nothing to second-guess when you're feeling good. I feel like I'm one of the most athletic bigs in the league."
Wizards officials were told the latest storm would likely mean they wouldn't be able to get back to Washington late Tuesday night. But since this was the Wizards' final game before the All-Star break, several players were scheduled to stay in Charlotte and then fly to their homes or vacation spots on Wednesday.
Felton, meanwhile, was unsure if he would be able to play Wednesday at Minnesota in Charlotte's final game before the break.
"You know the way it's feeling right now," Felton said. "But you know me. We'll see."
Game notes
Having made five trades since the start of last season, could the Bobcats make another deal for a power forward before the Feb. 18 deadline? "I don't think we'll make a deal just to make a deal," Brown said. "I think from Day 1 that's been an area that kind of stands out. But you don't want to give anything away that's not fair."