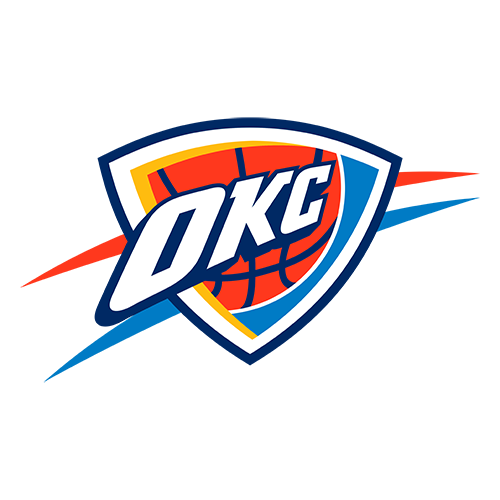 | | 1 | 2 | 3 | 4 | T |
| --- | --- | --- | --- | --- | --- |
| OKC | 27 | 28 | 22 | 28 | 105 |
| MEM | 31 | 24 | 24 | 31 | 110 |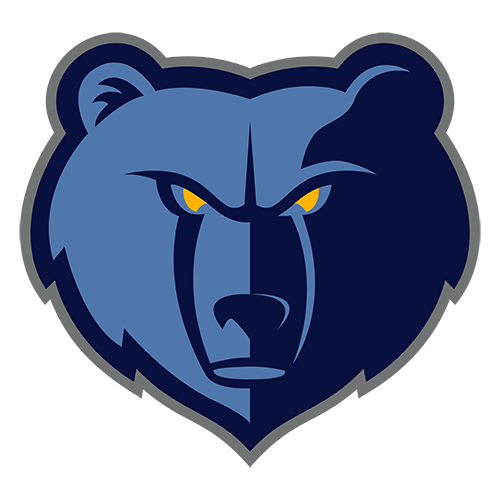 Zach Randolph scores 13 in 4th as Memphis ices Oklahoma City
MEMPHIS, Tenn. -- Grizzlies fans were frustrated with Tony Allen after he missed three layups.
By the end of the game, they were cheering him loudly.
After sinking just one shot in the first two quarters, Allen scored 16 points in the second half, including two late free throws that helped Memphis hold off the Oklahoma City Thunder 110-105 on Tuesday night.
Allen finished the game with a season-high 19 points. He hit two 3-pointers after making just one all season, and had three steals and two blocked shots.
"He missed a lot of layups today, and he's probably killing himself about that," teammate Rudy Gay said. "Other than that, he played great. Knocked down shots and played great defense."
Allen lamented the missed layups but said he buckled down on defense to atone for his sloppy offensive play early on.
"I've got to start dunking," Allen said. "There ain't no excuse ... I'm going to start finishing."
Allen's performance provided a much-needed boost for the Grizzlies, who were thin at shooting guard. O.J. Mayo, a reserve who is averaging 13.2 points, did not play due to bronchitis. Rookie guard Xavier Henry missed the game with a sore knee.
"I'm just going to play my role, and stay within the realm of things," said Allen, who signed with Memphis this past offseason. "Just pretty much sticking to the blueprint -- that's defense, get my energy off the defensive end, and things will start falling offensively. That's what happened tonight."
Allen's clutch play came a day after an altercation between him and Mayo, a dust-up the team addressed in a news release following Tuesday night's win.
"On the team's charter flight home to Memphis on Monday, Jan. 3, one day after the Grizzlies' 104-85 victory at the Los Angeles Lakers, there was a brief altercation between Tony Allen and O.J. Mayo," the team said in its statement. "The club considers the matter closed and will not comment further."
According to a Yahoo! Sports report citing unidentified sources, Mayo owed Allen money following a card game and became increasingly angry toward Allen when asked to settle the debt. Several players eventually had to separate the teammates.
Zach Randolph led the Grizzlies with 31 points Tuesday night, including 13 in the fourth quarter, and 16 rebounds. Gay scored 27.
Memphis won the rebounding battle 42-31, including a 12-3 advantage on the offensive glass.
"I'm just proud of the way the guys played," Grizzlies coach Lionel Hollins said. "They showed a lot of toughness and a lot of fortitude."
Randolph's two free throws gave the Grizzlies a 106-101 lead with 49 seconds left, but Thunder star Kevin Durant responded with two from the line to trim the deficit to three.
Grizzlies center Marc Gasol missed two free throws with 25 seconds remaining. Russell Westbrook made a layup, but Allen's two free throws with 15 seconds left gave Memphis a 108-105 lead.
Durant missed a deep 3-pointer on the next possession and Randolph sealed the win with two more foul shots.
"We couldn't get important stops that we wanted to late in the game," Thunder coach Scott Brooks said. "This team is a big team on the boards."
Durant and Westbrook each scored 28 points for Oklahoma City. James Harden had 17.
"We had the game. We played hard all the way through," Durant said. "I made some bad mistakes in the fourth quarter. It's going to be tough for me to sleep tonight."
The Thunder are now 10-2 in games following a loss. They were coming off their worst defeat of the season, a 101-74 setback against the San Antonio Spurs.
The Grizzlies improved to 10-6 at home, but are near the bottom of the league in attendance. Even with Durant in town, the announced crowd was 12,765.
Oklahoma City took a 67-62 lead in the third quarter on a 3-pointer by Durant at the 7:55 mark. But the Grizzlies responded with an 8-0 surge capped by Mike Conley's layup. Memphis carried a 79-77 lead into the fourth.
Gay's right-handed dunk with 8 seconds left in the second sent the teams into halftime tied at 55. Randolph and Gay led Memphis with 16 points in the first half.
Game notes
Harden has scored in double figures in a career-high 12 straight games ... Memphis is 10-11 against teams with .500 records or better ... Randolph has donated money to help with utilities payments for 100 Memphis families who were behind on their bills.
Information from The Associated Press was used in this report.