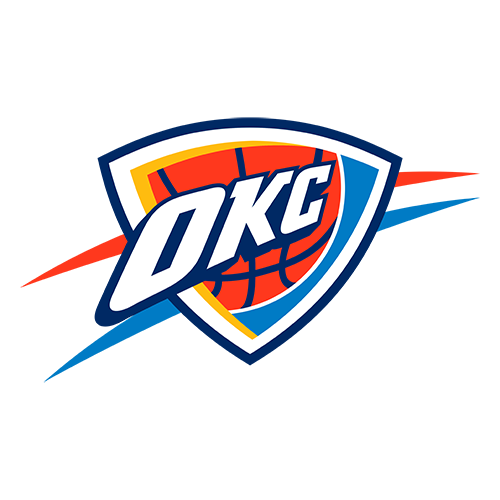 | | 1 | 2 | 3 | 4 | OT | T |
| --- | --- | --- | --- | --- | --- | --- |
| OKC | 26 | 26 | 25 | 14 | 15 | 106 |
| LAL | 20 | 27 | 14 | 30 | 23 | 114 |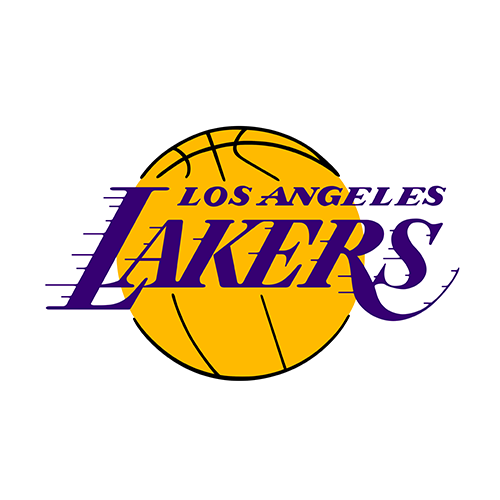 Lakers rally for 2OT win after Metta World Peace ejected for vicious elbow
LOS ANGELES -- Metta World Peace was subdued and contrite in the Los Angeles Lakers' locker room, apologizing to Oklahoma City's James Harden for throwing the elbow that sent them both to the locker room in the second quarter and left Harden with a concussion.
They both missed a beauty of a game that could echo into the postseason for two division leaders.
Kobe Bryant scored six of his 26 points in the second overtime alongside an unorthodox Lakers lineup, and Los Angeles rallied from an 18-point deficit in the second half for a 114-106 victory over the Thunder on Sunday.
Pau Gasol had 20 points, 14 rebounds and nine assists for the Lakers, who made an impressive comeback in their regular-season home finale against off-target Thunder stars Kevin Durant and Russell Westbrook, who combined to miss 42 of their 56 shots. Los Angeles' rally stunned the Thunder and set an early tone for their possible second-round playoff matchup.
"It's not so much that we beat Oklahoma, but how we did it," said Bryant, who shook off his own woeful shooting game with two key 3-pointers late in regulation. "In the playoffs, particularly if you don't have home-court advantage, you're going to have games like this. We have to have the poise and the confidence to just keep chipping away."
Yet everything after halftime was colored by the drama and violence that occurred 1:37 before the break.
World Peace had just dunked over Durant and Serge Ibaka on a fast break and was headed back upcourt when he ran into Harden. While pounding his chest with his right arm, World Peace raised his left elbow over Harden's shoulder and cleanly hit Harden in the back of the skull.
Harden dropped to the court and stayed down for about a minute before heading to the locker room. Ibaka and other Thunder players challenged World Peace, but were kept apart, and World Peace was ejected after officials reviewed the tape.
"I got real emotional and excited, and it was unfortunate that James had to get hit with the unintentional elbow," said World Peace, who had scored 12 points and played solid defense on Durant. "I hope he's OK. Oklahoma, they're playing for a championship this year. I apologize to the Thunder and James Harden. It was just unfortunate."
Later, World Peace took to Twitter to share his thoughts and expressed remorse over the incident.
"I just watched the replay again..... Oooo.. My celebration of the dunk really was too much... Didn't even see James ..... Omg... Looks bad," World Peace tweeted.
The Thunder initially declined to disclose Harden's condition, but later confirmed the concussion. Harden, who scored 14 points, now faces a rigorous process before he can return to action under the NBA's recently instituted concussion policy.
If a player is diagnosed with a concussion, he will have to complete a series of steps to confirm that he's healthy enough for competition. Once he is symptom free, the player must make it through increasing stages of exertion -- from a stationary bike, to jogging, to agility work, to non-contact team drills -- while ensuring the symptoms don't return after each one.
Bryant and other Lakers acknowledged World Peace is likely to face a multigame suspension with just one game left in their regular season.
"I can't speculate (how many games)," Bryant said. "I'm sure he'll have some type of a suspension. And James, I hope he's OK. I haven't heard anything about how he's doing, but he's one of my favorite players in the league, one of my young boys, so I hope he's doing all right."
"I'm just happy my teammate is all right," said Durant, who scored 35 points on 11-for-34 shooting. "It was a bad play. Hopefully Ron didn't do it intentionally or have any malicious intentions on that. We've got to move past that."
Ibaka had 18 points and 14 rebounds for the Thunder, who led by 11 points with 4 minutes left in regulation. Westbrook had 14 points on 3-for-22 shooting and 10 assists as Oklahoma City fell a full game behind San Antonio atop the Western Conference with just its third loss in nine games.
Despite the loss, Durant finally passed Bryant in the race for both superstars' third NBA scoring title. Durant, the two-time defending scoring champion, is averaging 27.906 points with two to play, while Bryant -- the NBA's top scorer for nearly the entire regular season -- slipped back into second at 27.862 points per game with just one game left.
The Lakers rallied with seldom-used Devin Ebanks and Jordan Hill alongside Bryant, Gasol and backup point guard Steve Blake, who hit three key 3-pointers. Ebanks had eight points and two key defensive plays in the final minute, while Hill had 14 points and a career high-tying 15 rebounds.
"Being down double digits against a very good team, we could have folded easily," Lakers coach Mike Brown said. "This might have been our best team win of the year."
Bryant struggled through the first three quarters of his first home game since April 6 before coming alive down the stretch during Los Angeles' rally. Bryant then hit the tiebreaking fall-away jumper with 52 seconds left in the second overtime, followed by two free throws as the Lakers hung on.
Even with Harden unavailable to provide his usual offensive boost, the Thunder could only blame themselves for a 4-for-19 fourth quarter with four turnovers, followed by a 5-for-17 effort in the two overtime periods.
"I believe in Kevin, I believe in Russell, I believe in what our guys do," Thunder coach Scott Brooks said. "Some nights they're not going to fall for you, but if the execution is good and the shots are good, you have to live with the results."
World Peace was making major contributions to the Lakers on both ends of the court before his ejection for yet another unpredictable outburst in the erstwhile Ron Artest's long history of misbehavior.
World Peace, who changed his name last year, has been mostly well-behaved during his three seasons with the Lakers, even winning an award as the NBA's citizen of the year for his extensive charity work around mental-health issues. Yet he'll always be most famous for his 86-game suspension for participating in the brawl in the Palace of Auburn Hills stands while playing for Indiana in November 2004.
The Lakers pulled within one point on World Peace's dunk, but fell apart after the ejection, managing just 14 points in the next 14 minutes.
Game notes
The Lakers missed their first eight 3-pointers before Blake's 3 with 4:36 to play. ... Bryant wore no support on his knees, and Lakers point guard Ramon Sessions ditched the harness he has worn for several games on his sprained left shoulder. ... Derek Fisher got another loud ovation from his longtime Lakers fans when he checked in for the Thunder. The veteran point guard had five points. ... Jack Nicholson celebrated his 75th birthday in his usual courtside seat. Other fans near courtside included Denzel Washington, Will Ferrell, Mark Harmon, Ashton Kutcher, Steven Spielberg, Jerry Ferrara and Flea.
Information from The Associated Press contributed to this report.
Regular Season Series
OKC Wins 2-1
crypto.com Arena
3:30 PM, April 22, 2012
Coverage: ABC
Attendance: 18,997
Capacity: 19,068
Referees:
Olandis Poole
Greg Willard
Gary Zielinski
2022-23 Northwest Standings
2022-23 Pacific Standings