Ray Lewis remembers sitting under the oak tree in front of his grandmother's house at the age of 14, starving because there was no food in the house and yearning for a better life.
Lewis laid out a plan to his hometown friend Kwame King that few would've believed at the time:
"I told him: 'Bro, I'm going to make it out of here. I'm going to go to college and I'm going to go to the National Football League and I'm going to be the best player to ever do it. And guess what? One day, I'm going to be in the Hall of Fame.'"
Lewis' determination, passion and confidence have always driven him to be among the NFL's best, even at the start of his career. As the Hall of Fame voting approaches, here is the story of how one of the greatest defensive players in NFL history overcame skepticism about his height, a fall to the bottom of the first round of the 1996 draft and an initial position change, as told by the people who experienced it:
Before the draft
The Baltimore Ravens weren't the Baltimore Ravens when they first met Lewis. A month before its official relocation to Baltimore, the franchise went to the NFL combine as the Cleveland Browns with Bill Belichick as its coach. Ray Lewis wasn't really "the" Ray Lewis at that point, and he quickly found out why he was ranked below such linebackers as Kevin Hardy, John Mobley and Reggie Brown in the 1996 draft.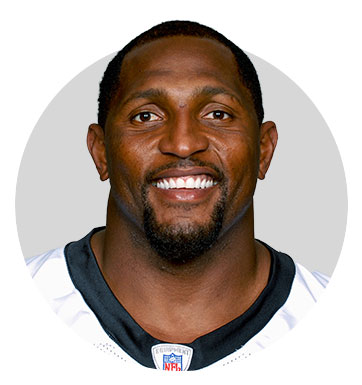 Ray Lewis: "They were measuring our height [at the NFL combine] and I was like 6-feet-1. [Steelers coach] Bill Cowher kinda smiled and was like, 'Hmm, little on the short side.' I smiled back and said, 'Great things come in small packages.' It was classic."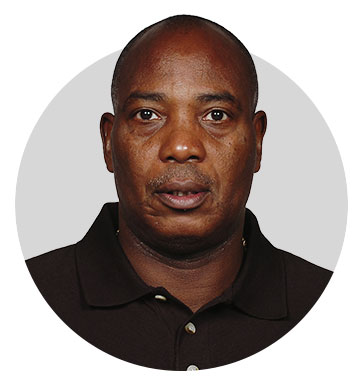 Ozzie Newsome, Ravens vice president of player personnel: "[The Browns] were a height-weight-speed team [under Belichick]. We had a height, a weight and a speed that would make you clean. And Ray did not make that height quota."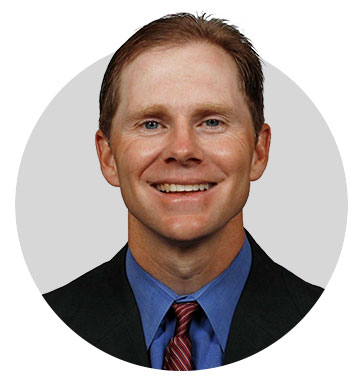 Phil Savage, Ravens director of college scouting: "When we moved and Ozzie was elevated, that was one of the first conversations we had when we were revamping our scouting and player personnel situation. Ultimately, that cap was lifted off of Ray and a number of players who were either short or considered slow for their position. It's safe to say there is no way to know if Ray Lewis would have become part of the Browns or the Ravens had the move not occurred and the change in leadership taken place."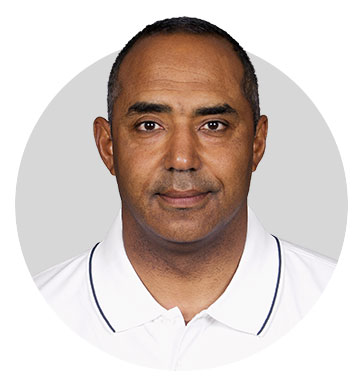 Marvin Lewis, Ravens defensive coordinator: "Scouts are always going to differ because they don't have a vision of what you're going to do on game day. There's a feeling that if a middle linebacker isn't 6-2 and 250 pounds, they can't do it. Ray was under 6-1 and about 235 pounds. He was plenty big enough for me."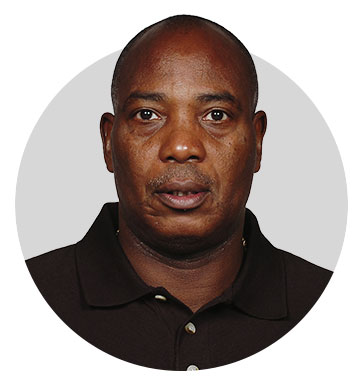 Ozzie Newsome: "I remember Mike [Lombardi, Browns director of player personnel] and I ended up doing the interview with Ray at the combine. We put in the Baylor tape. It was a highlight tape. I think he made every tackle. To sit there and listen to him explain why he was doing what he was doing, his instincts were really amazing. He would say, 'I've seen this before so that's why I was playing that.'"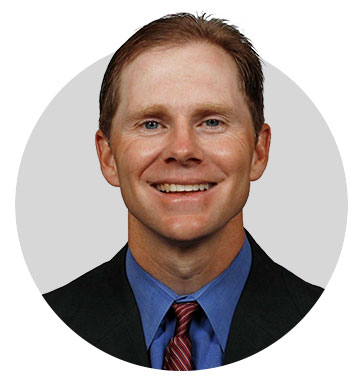 Phil Savage: "Why was he not seen as a top-10 pick? Probably because he didn't have the ideal measurables. You got to think, this is 20-something years ago, he's from Miami. He has the earrings. He's got his demeanor. It probably scared some teams away."
A surreal moment
Owner Art Modell fired Belichick and Lombardi during the combine and promoted Newsome to be the team's top decision-maker. The franchise officially moved to Baltimore on April 1, just 19 days before the draft. The Ravens' new facility was actually an old Baltimore city police training center, and it suddenly had hallways filled with boxes containing thousands of VHS tapes of draft prospects. The real work, at least pertaining to Ray Lewis, came in the workouts.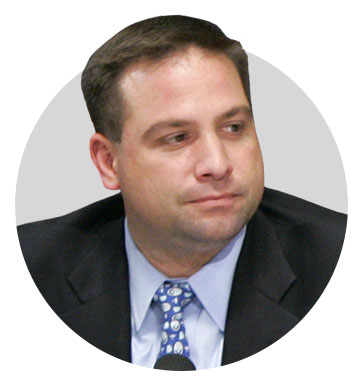 George Kokinis, Ravens scout: "I was in charge of the box [electronically timed series of movement skills in short-area bursts] and I went to his pro day in Miami. I told Ray, 'Just do it one time. I saw you move on the field.' He does the first drill, and he says that he can do better than that. Instead of only doing it once, he wanted to do each drill three or four times. Each time, he said he could do it better. He blew it out of the water, too. He crushed it. When it was done, I sat there in the gym and thought that was rare. I've boxed thousands of guys and you felt that competitive spirit. It was a surreal moment because that's what you look for."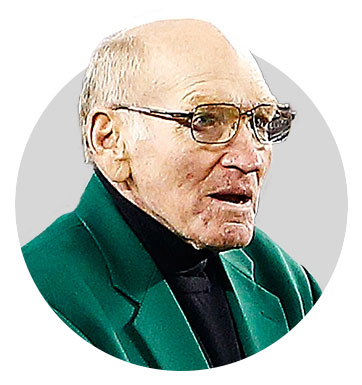 Maxie Baughan, Ravens linebackers coach: "I went to Tampa with my wife and we were supposed to meet Ray there for a workout a week or two before the draft. All of a sudden, he was at the University of Miami. We spent one day running him down. Finally, we found him."
Dianne Baughan, Maxie's wife: "It was hotter than Hades in Miami. I'm sweating in the car, and I said to Maxie: 'No player is worth this.' Maxie said, 'Trust me, this one is worth the wait.'"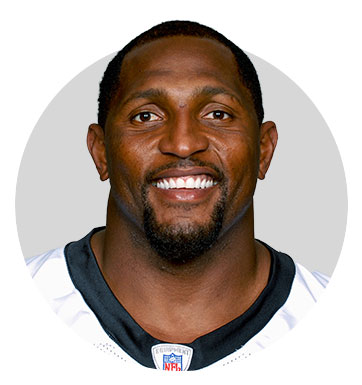 Ray Lewis: "There was one wheel route that he wanted the linebacker to pivot, turn and run. Maxie was like, 'I bet that I can out-throw you.' I'm like, 'Maxie you will never out-throw me on a wheel route. Speed, that's what I do.'"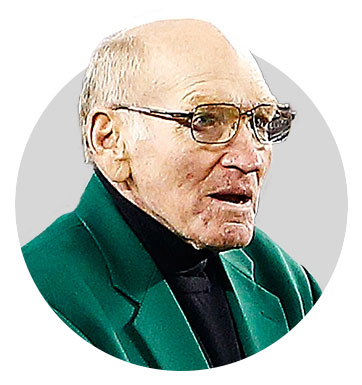 Maxie Baughan: "I had a pretty good arm and I threw the ball as far as I can throw. Doggone it, I thought I could get it past him. He didn't mind it at all. As a coach, it told me that rascal could run."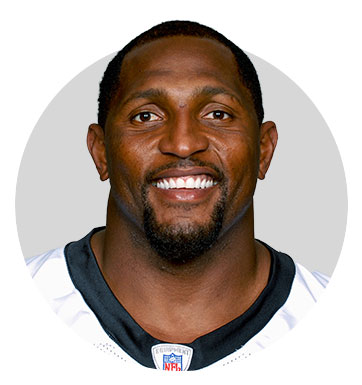 Ray Lewis: "He threw this route about seven to 10 times, and after the last couple of times, I was overrunning the route."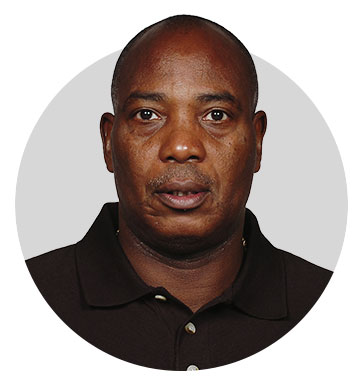 Ozzie Newsome: "The thing Maxie said, 'If I wanted to still be there working him out, he would still be working.' The report that Maxie gave on him was unbelievable."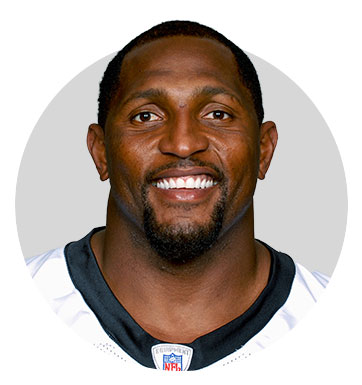 Ray Lewis: "[Packers general manager] Ron Wolf watched Maxie work me out. Ron just kept saying, 'I've never seen a 'backer run like you. I've never seen it.' He said, 'I'm giving you my word that we will take you in the first round. You, playing with Brett Favre, oh my gosh, this can be the greatest thing ever.' I was like, 'Wow.'"
Draft-day confusion
Belichick was fired in February, but he did leave an additional first-round pick behind. In 1995, the Browns traded their first-round pick to the San Francisco 49ers, who used the No. 10 overall pick on wide receiver J.J. Stokes. One of the picks from the 49ers turned into the No. 26 overall for the Ravens. After Baltimore selected future Hall of Fame offensive tackle Jonathan Ogden with the No. 4 overall pick, the Ravens set their sights on a linebacker with their second first-rounder, although Lewis wasn't at the top of the list at that point.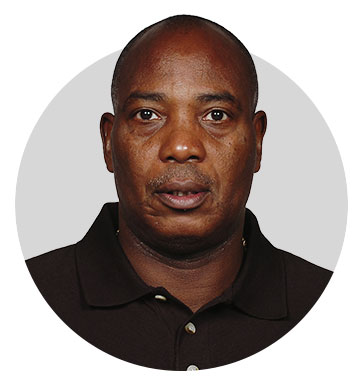 Ozzie Newsome: "On draft day, our top three linebackers were Kevin Hardy, Reggie Brown and then Ray. Ray was third."
"I'm a Florida boy and I'm like, 'If I can come here [to the Dolphins], Jimmy Johnson as the coach and the Miami connection, it's game on." Ray Lewis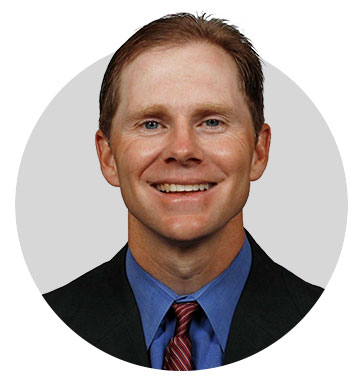 Phil Savage: "After Reggie Brown went [to the Detroit Lions at No. 17], Ray was literally the only linebacker worth his salt who was available to us. We sort of looked around and Marvin was there and he liked Ray. He said, 'Well, we really don't have options if we want to take a linebacker.'"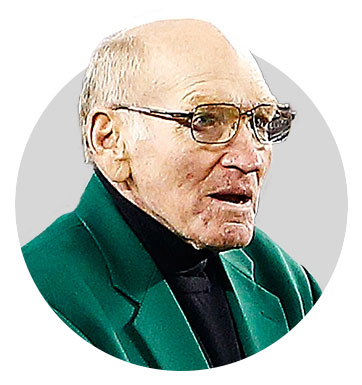 Maxie Baughan: "There were a few people saying he ain't big enough. All he did was make all the tackles and do everything that you asked him to do. We were in a meeting and I kind of stood up in front of Ozzie, Mr. Modell and Ted [Marchibroda] and said, 'We have to make a decision and it's got to be Ray Lewis.' I don't know whether they listened to me or got tired of me."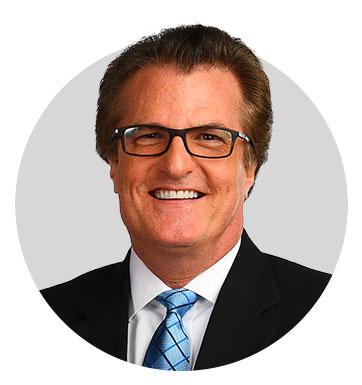 Mel Kiper Jr., ESPN draft analyst: "He had a high grade. In the ratings board that year, he had the same grade as the 21st player. What I said about him: 'If you look back past and present, somewhat undersized middle linebackers or even inside linebackers were garnering high honors such as Jack Lambert, Mike Singletary, Ed Simonini, Jim Cheyunski, Chris Spielman, Nick Buoniconti, Michael Barrow and Sam Mills immediately come to mind.' In the final mock, I had Ray going No. 20 to Miami."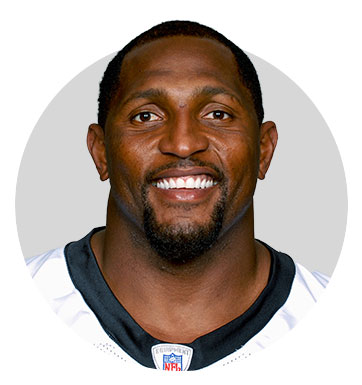 Ray Lewis: "Drew Rosenhaus, my first agent, said, 'Listen, I got inside information that the Dolphins are going to take you at 20. So, we're going to do the draft at Dolphins Stadium.' So, we had a suite at Dolphins Stadium."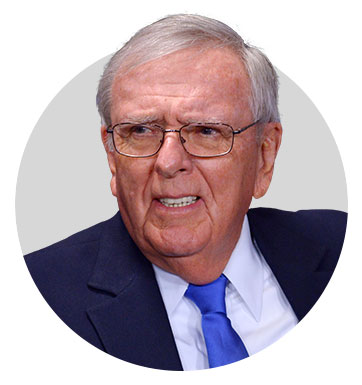 Ron Wolf, Packers GM: "We had the No. 27 pick. We had sifted through all the other people and narrowed it down to three guys, and Ray Lewis was the No. 1 guy."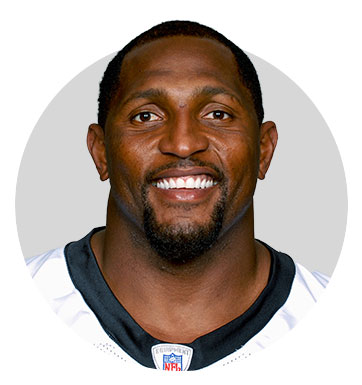 Ray Lewis: "I'm a Florida boy and I'm like, 'If I can come here, Jimmy Johnson as the coach and the Miami connection, it's game on.' Then, the 20th pick came and I sat there and I'm waiting for the phone to ring. And the phone doesn't ring. They said: With the 20th pick the Miami Dolphins take defensive tackle Daryl Gardener out of Baylor. I said, 'What the freak?'"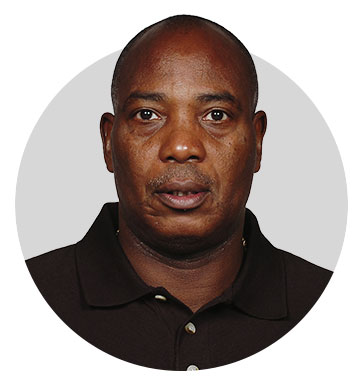 Ozzie Newsome: "We didn't think about moving up for anyone in that first round. I was so new to the process. We were just sitting there saying, 'The rules say you take the next-best player, and that's what we did.'"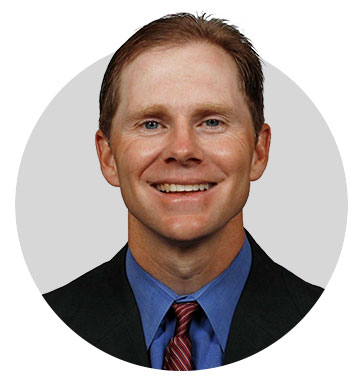 Phil Savage: "We turned in the card on Ray Lewis and Ozzie didn't tell George to call that name in thinking we just picked a Hall of Fame player. Nobody knew that. We said we wanted a linebacker, and he was the only one left. It was like a shrug of the shoulders."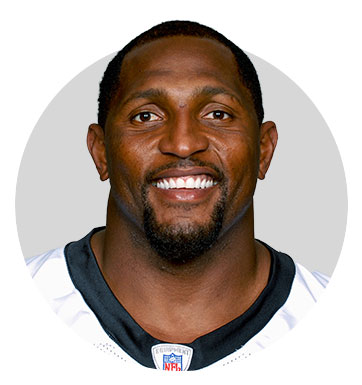 Ray Lewis: "Five picks away [from the Packers' No. 27 pick], I was on the phone with Green Bay and they said, 'We're taking you.' I'm telling everybody in the suite, I'm like, 'I'm going to Green Bay. I'm going to Green Bay.' When the 26th pick came up, I heard: 'University of Miami, Ray Lewis' and the phone rang. Ozzie called me at the same time the pick was going off."
"We came within 30 seconds of getting him. If we would've been able to get him, I would've been considered a genius." Ex-Packers GM Ron Wolf,
who wanted to pair Lewis with Brett Favre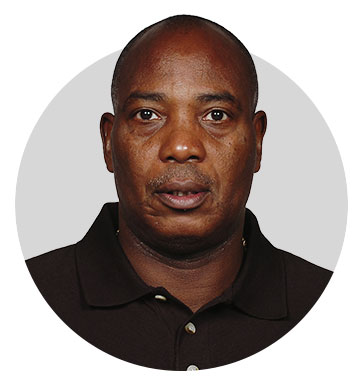 Ozzie Newsome: "He did go, 'Who?' It's Ozzie Newsome from Baltimore. He was like, 'Really?' I go, 'Yeah, we just selected you.' He goes, 'Who?' There was a little give-and-take there."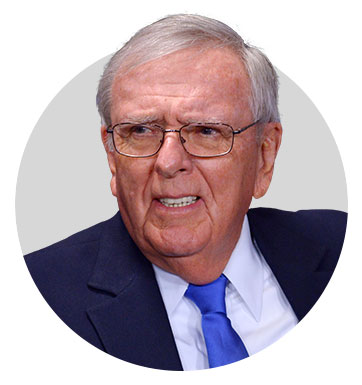 Ron Wolf: "We came within 30 seconds of getting him. If we would've been able to get him, I would've been considered a genius. We had a guy at the desk with the name on the card and everything. I was patting myself on the back that we got Ray Lewis. Then, wham-o, the Ravens jumped in there and took him. It was awful. It was a terrible feeling. I lost my composure and everything else in the room. That was not my finest hour."
Announcing his greatness
Many within the Ravens organization say Lewis was a leader when he first walked through the team's doors. He also wasn't shy about making that known.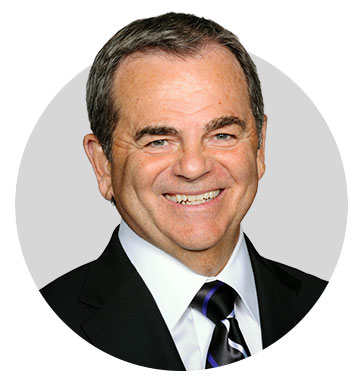 Kevin Byrne, Ravens' head of public relations: "The first time I met Ray was rookie camp, and I was going to take him to an interview before he saw the coaches. As we were walking, I asked him his goals. He said, 'I want to be the best.' You mean the best linebacker for the Ravens? He goes, 'No, I want to be the best of all time.' The best linebacker of all time? He said, 'No, my plan is to be the best player of all time.'"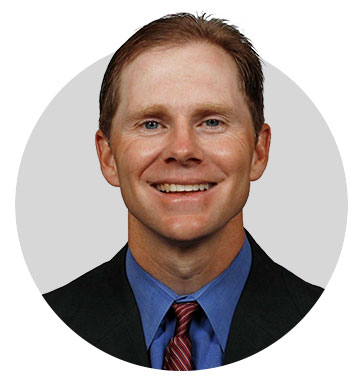 Phil Savage: "That first rookie camp, Ray showed up to do the towel pullup. You throw two towels around the bar, grab them with your hands and do pullups. Ray asks, 'What's the record?' Lionel [Vital, scout] and Jerry [Simmons, strength and conditioning coach] looked at each other and said, 'We don't have any records. We're a new team.' Ray moves his arms back and forth and says, 'Let me set the record.' He jumps up there and rips out however many there were. Lionel comes upstairs and said: 'This Ray Lewis is special. You talk about a leader. It's just dripping from this guy. He's going to take control of this team and take control of this defense.'"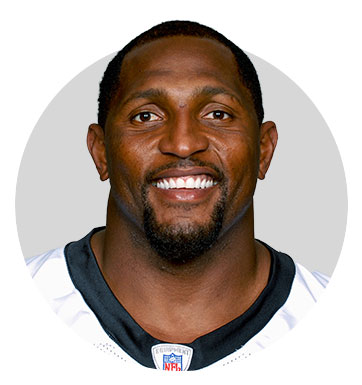 Ray Lewis: "Coming from Miami, y'all don't know the swagger I got. We had our first minicamp and they had me wearing No. 53 and playing weakside linebacker. They were treating me like a rookie."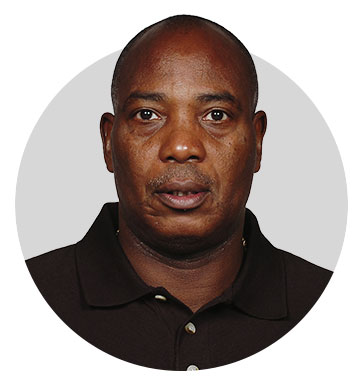 Ozzie Newsome: "Pepper [Johnson] was still on the team and wearing 52. We get Ray and Marvin said we're putting him at the Will [weakside] 'backer. Pepper was the Mike [middle linebacker] and called all the plays. It was Pepper's house."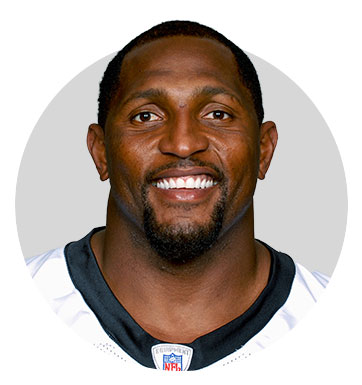 Ray Lewis: "I had a meeting with Marvin and I'm like, 'Coach, listen, I can't play weakside linebacker and I cannot wear No. 53. I play middle linebacker. And I said No. 52 is my number.'"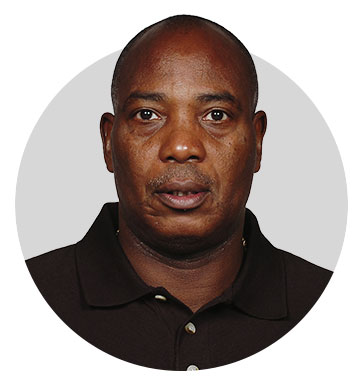 Ozzie Newsome: "Throughout the whole minicamp, you could see Ray's change of direction and the relentlessness. We had those cap issues, and we soon let Pepper go."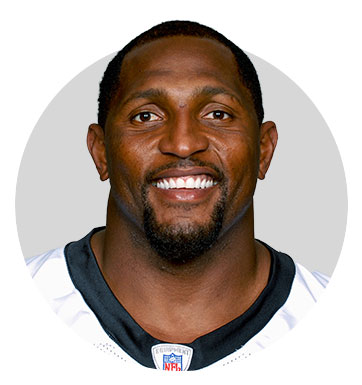 Ray Lewis: "I walked up to the huddle and there was no middle 'backer. I thought to myself, 'Wait a minute, this is weird.' I heard the whispers and they were like, 'They released Pepper Johnson for this rookie.' And Marvin handed me my No. 52 and put me in the front of the storm. He said, 'This is your defense.'"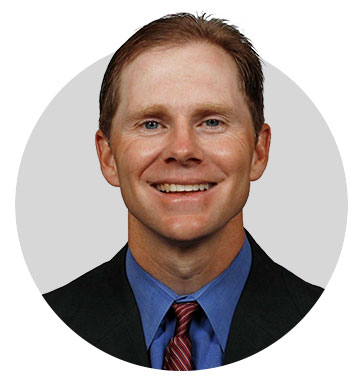 Phil Savage: "Once he got on the field, it was easy to see that he had the speed, the toughness and the instincts that any defensive coach in the world would want to work with. That became one of our edicts, defensively especially. Sort of the bible of scouting was those three factors."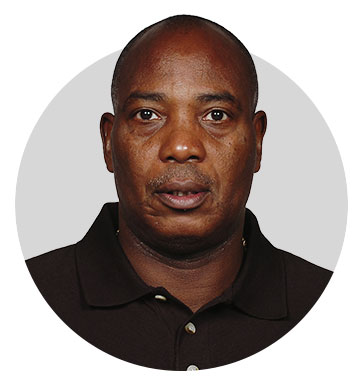 Ozzie Newsome: "The very first game we played the Raiders. They were driving and down in the red area, and Ray came up with a pick. At that point, I know Phil and I looked at each other and shook our head, 'Yeah, what we've been seeing is real.'"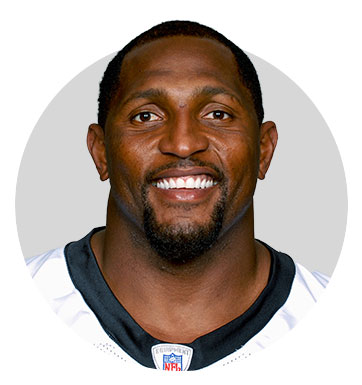 Ray Lewis*: "That interception made all the highlight packages and told all the scouts and general managers who'd looked past me on draft day that maybe they should have paid a little less attention on how tall I stood and little more attention to how big I played."
* -- Excerpt from Lewis' book "I Feel Like Going On: Life, Game, and Glory"