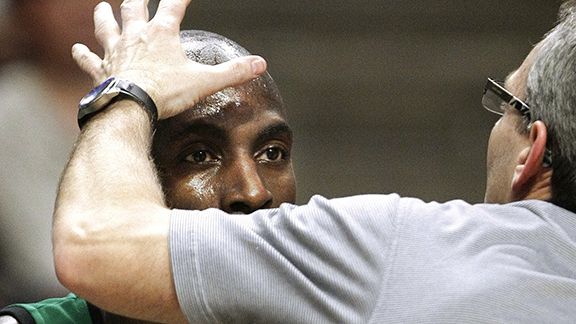 AP Photo/Charles Rex Arbogast
Kevin Garnett needed three stitches to close a gash over his left eye.Kevin Garnett returned to the starting lineup Tuesday night in Chicago after sitting out Saturday's win in Milwaukee. His reward? Three stitches after an inadvertent elbow under the Boston basket left him with a gash over his left eye in the first quarter.
Garnett departed with 3:36 to play in the first quarter and returned -- a bandage over his eye -- with 5:37 to play in the second frame. He scored a team-high eight points in the first half.
The Celtics went with their normal starting lineup Tuesday, but were shorthanded as Tony Allen sat out as he continues to battle the flu.