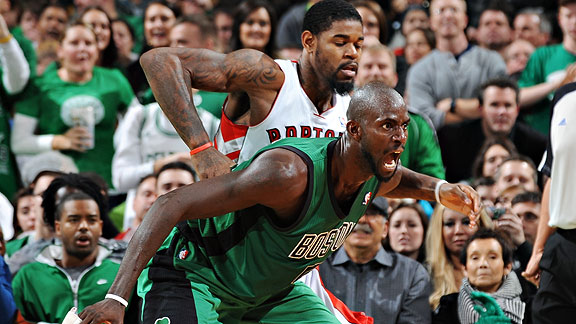 Brian Babineau/NBAE/Getty Images
Kevin Garnett yells for the ball in the paint.The Boston Celtics are dominating their opponents in points in the paint this season, boasting a 682-546 advantage overall. That's 8.5 points per game more in the paint each night than the opposition.
The Celtics totaled a season-high 64 points in the paint Friday night against the Raptors. Amidst its dominance, Boston actually gave up 66 points in the paint against Memphis earlier this year, aided by that game tumbling into overtime. Take away that night and the Celtics really have done a fantastic job of limiting opponents' scoring chances near the basket.