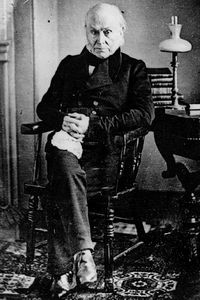 Hulton Archive/Getty Images
John Quincy Adams, circa 1825.Earlier this month, Shaquille O'Neal started referencing the year 1825 and told perplexed scribes to figure it out. He kicked the campaign into overdrive during an early December visit to Philadelphia, repeatedly referencing the year once again as he described Boston's quest for another title.
"Our mission is 1825, go figure it out," Shaq said with a wink that night.
He soon revealed the reasons behind the number combination and, while it didn't catch fire then, he resumed his campaign after Wednesday's home triumph over those same 76ers. Shaq's out to make 1825 the biggest sensation since Kevin Millar's "Cowboy Up."
And the explanation is rather simple: "Eighteen [world titles] for the people of Boston, two [titles] for [Celtics coach] Doc [Rivers] and the Big Three, and five for myself," said Shaq.
Then the Big Shamrock revealed himself as a history buff.
"If you know anything about 1825, John Quincy Adams, who lived outside of Boston, was also inaugurated as the sixth president in 1825. I just like to say little things to motivate me. Me coming here was bigger than me as an individual. Great city -- got to get them 18, got to get two for Kevin and them, got to get five for myself… 1825."
So get your signs ready. Make an image of Dave Cowens (18) and K.C. Jones (25) standing back-to-back. Someone go hang a "25" below the "18" sign that already decorates a utility pole leading to the Celtics' practice facility in Waltham.
Welcome to the winter of 1825.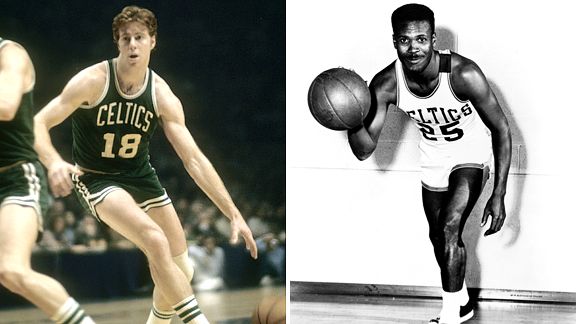 Getty Images
One way to make 1825.