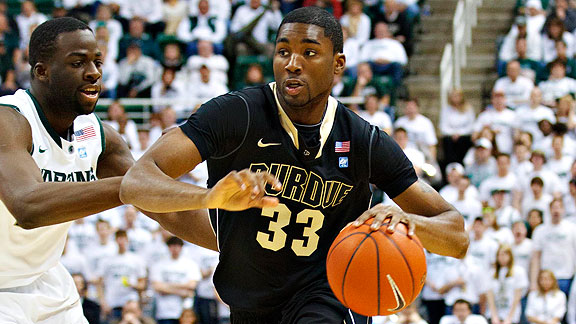 Rick Osentoski/US Presswire
The Celtics selected E'Twaun Moore with the No. 55 pick in Thursday's draft.BOSTON -- After landing JaJuan Johnson in Round 1 of Thursday's NBA Draft, the Boston Celtics drafted another Purdue product in Round 2 with combo guard E'Twaun Moore at the No. 55 overall pick.
Moore averaged 18 points, 5.1 rebounds, and 3.2 assists per game as a senior, shooting 44.7 percent from the field and 40 percent beyond the 3-point arc. He's described as a lanky combo guard (playing mostly off the ball at Purdue) who can run the floor and has good range.
Hop HERE for more on Moore.