NEW ORLEANS -- Welcome to the NFL's annual meeting, which is being held in New Orleans at the Roosevelt, a beautiful hotel located a long Drew Brees pass from the Superdome.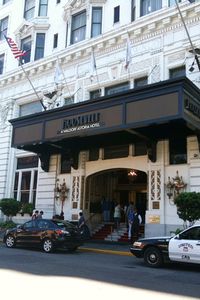 Mike Reiss/ESPN.com
The NFL's annual meeting is being held at The Roosevelt.
Just in case those staying at the hotel forget, their room key serves as a reminder that this is the NFL's signature meeting of the year; it has an official football on the front of it, with commissioner Roger Goodell's signature.
There are two main themes to cover here from a reporting perspective:
1. Labor issues. This will be covered more by ESPN's national crew, which includes Chris Mortensen and Adam Schefter and Co. Patriots owner Robert Kraft and Patriots president Jonathan Kraft, who are scheduled to arrive later on Sunday, figure to be popular in terms of media interest (UPDATE: Robert Kraft is not attending because of a "private family medical matter.") Robert Kraft's lack of presence at NFL negotiating sessions the week before the union filed paperwork to decertify has drawn attention this week, with the Boston Globe quoting Patriots player rep Matt Light as being disappointed that Kraft was one of several key NFL decision-makers not present. Kraft had scheduled a business trip to Israel with Massachusetts Gov. Deval Patrick and others that week, which came after the initial March 3 deadline.
2. Football issues. This will be the area primarily highlighted in this space. Bill Belichick's expected presence at Tuesday's media breakfast could shed more light on some recent changes with the team, such as on the coaching staff. Belichick also figures to be asked about the continued contract standoff with Logan Mankins, as well as other relevant topics. Belichick has already been spotted here in New Orleans after he spent more than a week in Florida that included some college scouting. In past years, the Patriots have learned if they've received compensatory draft choices, but the early word is that those will not be announced here. Also, there are no expected scheduled announcements from the preseason or Kickoff Weekend.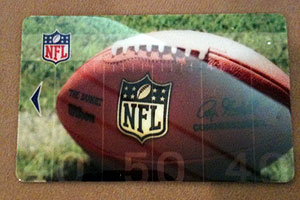 Mike Reiss/ESPN.com
The NFL even made its mark on the hotel's keys.
From an ownership perspective, here are the committees in which the Patriots are represented:
Robert Kraft
Broadcasting (chairman)
Compensation
Finance
Management Council Executive Committee
NFL Network
Jonathan Kraft
Digital Media (co-chairman)
Business Ventures