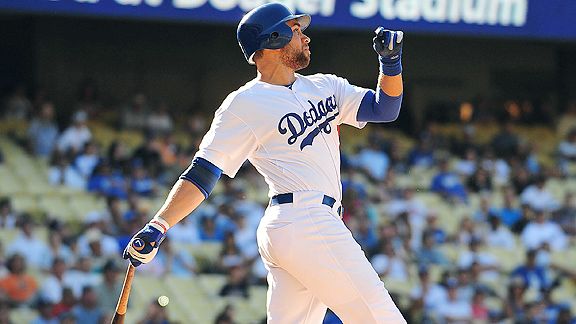 Gary A. Vasquez/US Presswire
James Loney, here hitting a game-winning 13th-inning home run in July against the Mets, is looking for his first month with a .500 slugging percentage since June 2008.The Dodgers cleared their arbitration docket by signing James Loney to a one-year contract for 2011 worth $4.875 million, reports Tony Jackson of ESPNLosAngeles.com.
The team also added reliever Juan Rincon to its Spring Training crew via a minor-league contract, though without an invitation to major-league camp. Rincon, 32, has not pitched effectively in the majors since 2006.