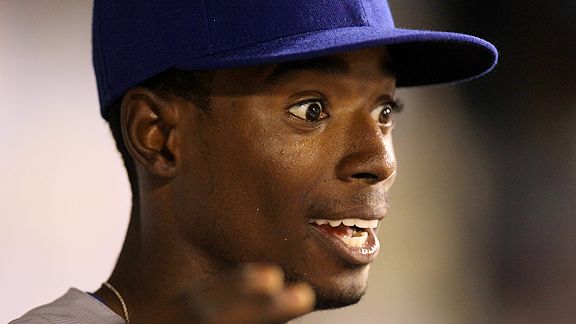 Stephen Dunn/Getty Images
Roadrunner escapes again.On a night that featured Tony Gwynn Jr. reaching base six times and Aaron Miles five, and Hiroki Kuroda pitching seven shutout innings, the spotlight was swiped by Dee Gordon, who stole second and home in the seventh inning and should have been credited with a steal of third in the same frame as well, if not for an arcane official scoring decision. Dodgers 5, Angels 0.
With Rafael Furcal due to return to the majors Sunday, Gordon, who also made a fantastic catch in the ninth, might be headed back to Albuquerque, though at this point that looks more like a career detour than a final destination.