There were 967 draft-eligible wide receivers in 2013. Five years later, only 12 of them play in the NFL. One of those players comes from a Division II college program.
Adam Thielen's rise from Minnesota State-Mankato to Minnesota Vikings Pro Bowler is rooted in determination, hard work and making the most of every opportunity. It's the basis of what led him to an NFL-record eight straight games with 100 yards receiving and leading the league with 925 yards receiving.
His underdog story is a tale of perseverance, but there's one under-reported element of Thielen's journey: How he got on the Vikings' roster in the first place. This is a look at how the Vikings found a virtually unknown college receiver at a rookie tryout in May 2013.
One of the first places college scouts in the NFL scour is the area in their team's backyard. Mankato is 64 miles from the Vikings' former team headquarters in Eden Prairie.
The reviews Vikings scouts received on Thielen weren't promising. Mankato coaches considered him fast enough to play against Division II talent but didn't believe he had the measurables (6-foot-1 1/8, 192 pounds at minicamp) to play at the next level. Because of that information, Vikings scouts decided not to test Thielen during the spring of 2012 and didn't come to watch him during his senior season.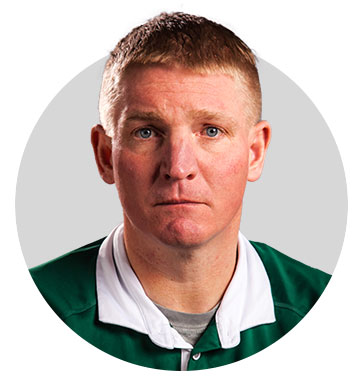 Mike Cunningham, Minnesota State-Mankato offensive line coach: "I'm a horrible evaluator of talent. We never would test 40s at Mankato and I was the pro liaison there. When all the NFL teams would come through, we weren't actively giving the NFL scouts his name, per se. We just thought he was a good Division II football player as a coaching staff and, obviously, he made us all look wrong."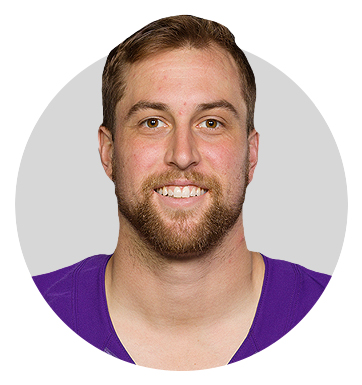 Adam Thielen, Vikings wide receiver: "We didn't have any scouts come to our practice at any point. The year before that we had a guy, LaMark Brown, so we had scouts then but my senior year there was nothing. I knew my only chance was to go to the regional combine and hopefully there get some kind of notice."
Thielen finished his four-year collegiate career with 198 receptions for 2,802 yards and 20 touchdowns but was not included in the Blesto or National scouting reports used across the NFL to evaluate college talent. Because of that, he wasn't on any team's radar headed into the 2013 draft.
Without an invite to the NFL scouting combine in Indianapolis, Thielen borrowed money from his father to participate in a regional combine in Chicago and did well enough to advance to a super regional combine in Dallas where every NFL team had scouts on hand.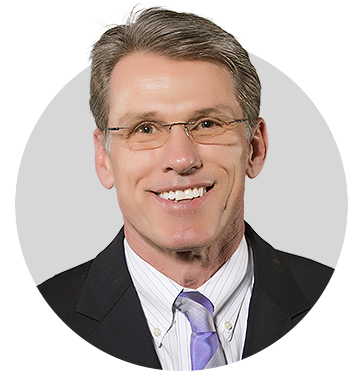 Rick Spielman, Vikings general manager: "Our pro scout, Ryan Monnens, came back and said this kid had a really good workout, we need to get him on the radar. So then we went ahead and talked about him in the draft process, so we were aware of him. But he truly came to light, to be honest with you, when he stuck out at the super regional.
"Mankato's coaches just being honest and giving [our scouts] their assessment of him. He was good enough to probably be a college free agent. He came on to our radar significantly more, not from his college tape, but more when he popped up at that super regional."
But Thielen needed a push to get an invite to the Vikings' three-day rookie minicamp. Brown, his former teammate, was on the Vikings' practice squad and recommended Thielen sign with his agent.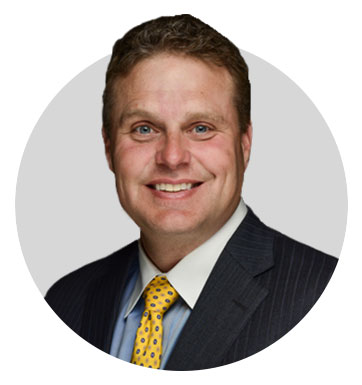 Bill Biermann, Thielen's agent in 2013: "I would get literally 100-plus guys calling. Everyone has the dream. I'd get all these guys that would call me and I'd look at all their film and stuff and I'd say: 'I don't know if I can help you.' I looked at Adam's stuff and I talked to him and you could tell how bad he wanted it and he believed in himself. I was like 'This guy can do it.' I just have to get him a shot. That was my one promise -- if you pick me, I will get you your shot. I promise you that.
"I always tell my wife I'm politely pushy. You just have to keep calling these guys. I can honestly remember calling the Vikings on Adam. I was sitting on my front porch at my house. I think I had just gotten done working in the yard when they finally answered the phone. I was like, he's a hometown kid, what do you gotta lose? Just give him a shot. He's very passionate and he's a very hard worker, he's got a lot of heart, just give him a shot. It took me more than one or two phone calls, I'll tell you that."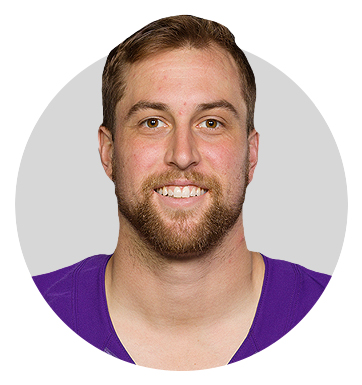 Thielen: "I had no idea the Vikings were interested. I was actually expecting other teams because the Green Bay Packers and three or four other teams asked for film after the combine in Dallas, and the Vikings weren't one of them. I had no idea the Vikings would be calling, but they called the day of the draft and said if it doesn't work out and you don't sign somewhere, we'd love to invite you to rookie camp. And then a couple days later, the Carolina Panthers did the same thing and they offered me the same thing for the next weekend.
"I think there were a lot of people at Mankato reaching out to the Vikings saying to just bring me in for a tryout. Obviously I wasn't on their radar at all when the scouts came down to Mankato the year before and asked our coaches if there's any NFL guys. They said no and they didn't scout me. They never watched me in college, which obviously isn't their fault. That's just what they were told."
Thielen traveled from his hometown of Detroit Lakes to Eden Prairie in early May, joining 11 other wide receivers as undrafted free agents, a pro or college tryout or as a draft pick.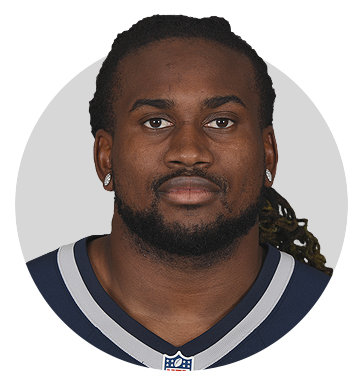 Cordarrelle Patterson, Vikings' 2013 first-round pick: "I was like 'Damn, who is this guy?' He was working so hard and I was coming in as a draft pick and working with him ... he motivated me to work even harder than I was."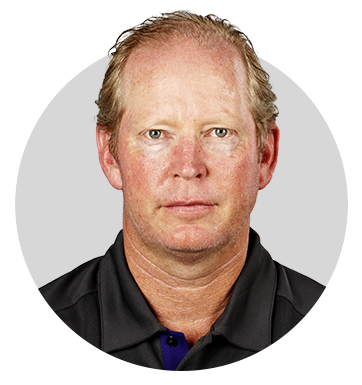 Bill Musgrave, Vikings offensive coordinator 2011-13: "When he came in for the rookie minicamp, we timed those guys in a 40 and he blazed it. He blazed the 40. Whether it's 4.4 [seconds] electronic or 4.3 hand [timed], he blew down the field in our indoor facility. I still remember watching him do it. And then he caught some balls, but he was clearly the fastest kid there -- draft pick, free agent or rookie tryout -- he was the fastest guy on the field. And then what was great, when we watched him play football that spring, he played football fast. He didn't just run or test fast. He actually probably played a little bit faster than he ran the 40."
"I was like, 'Damn, who is this guy?' He was working so hard and I was coming in as a draft pick and working with him ... he motivated me to work even harder than I was." Cordarrelle Patterson, Vikings' 2013 first-round pick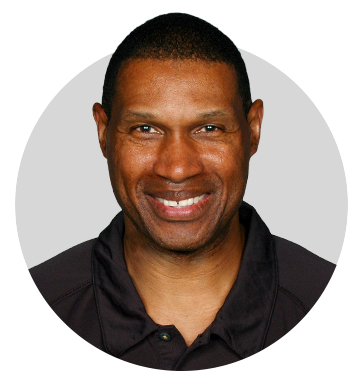 Leslie Frazier, Vikings coach 2011-13: "You've got so many local kids along with other guys from around the country that agents have sent in to camp. It's a smorgasbord of players. You have to do something that sticks out. Adam had great hands, he ran really good routes. You weren't sure about his top-end speed, but he had an uncanny knack of getting open.
"Watching him get in and out of his breaks, it's just like you see today. It'd look like he's covered, but he still finds a way to make the catch, understanding angles, how to come back to the football, his route running. That's what stood out. For a guy that's real slight, he just had a way of being able to set defensive backs up and create separation. And that's not always the No. 1 thing receivers can do -- find ways to create separation. A lot of guys rely on pure speed or they rely on strength, but Adam was a good route runner even then. He understood how to set up defensive backs, and that stood out."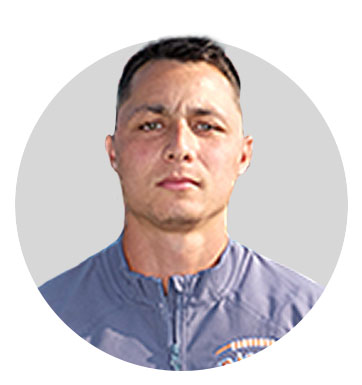 Kyle Bolton, receiver on a college tryout and Thielen's rookie camp roommate: "During camp, I tried to stick by him and talk to him. There were so many big D-I guys there and a couple others working out, in my honest opinion, I wasn't thinking Adam was the biggest threat or anything. I didn't think he was going to be the guy that went out and be one of the guys I had to beat out. After the first day I guess one of the reporters there said the top three receivers were Cordarrelle Patterson, Adam Thielen and myself. I was all pumped up. I think where the difference came in, when we went back to our rooms to study, there was a different intensity about Adam that I realized.
"Even against some of the guys from the bigger schools, you could tell Adam was determined to get this spot, and he would go out and keep making plays. When we first started going, we started off both with the 2s. We started rotating through reps and then Adam kept going. He just kept making great grabs. I can't even tell you how many one-handed catches he had in camp, and suddenly you're like, 'Whoa, there's something different about this guy.'"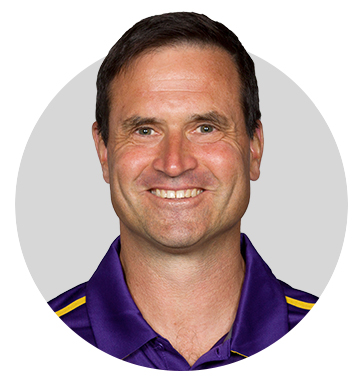 Mike Priefer, Vikings special-teams coordinator: "[Former Minnesota receivers coach] George [Stewart] and I had several discussions that weekend on how much Adam struck us as a young man that had talent. He had a great attitude. He was going to have a work ethic. You could just tell by talking to him and being around him and watching him for that three-day minicamp that there was something there. Which is one of the reasons why we kept him. I know George was a big part of that, and I jumped on the table for Adam as well. I didn't know he was going to be the player he is today on offense, but I was looking at him strictly as a special-teams player, selfishly. That's my job."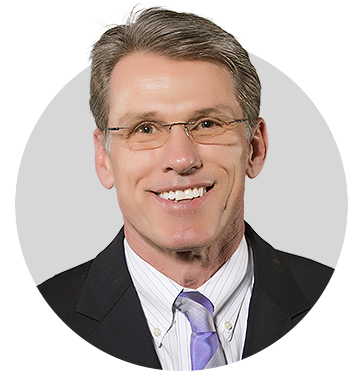 Spielman: "When you saw him practice during that minicamp, just the natural instincts as a football player, knowing where to settle between zones when they're running plays and knowing how to get open. He had a natural instinct for that, and he picked up the playbook like that [snaps fingers]."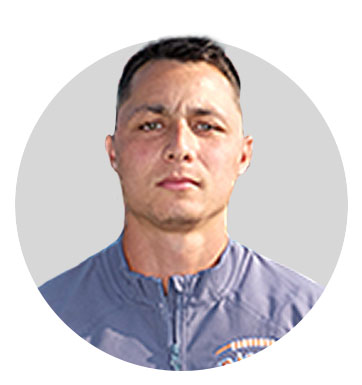 Bolton: "[On Day 2] we were rotating reps with the two-deep and the 2s went in. I went in and had three bad plays in a row. Once I got caught up and didn't run a good route, and then I got a cramp on the next one, and then he took my spot on the next two plays, and he won his routes and caught both balls. From there I was like, 'I just lost to this guy,' because now my reps are getting cut and he's progressing."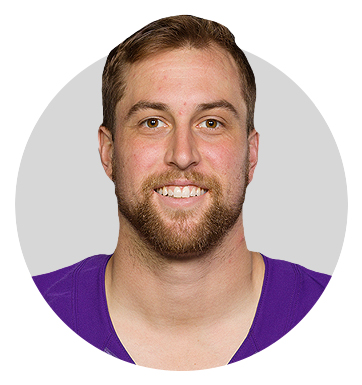 Thielen: "I had a weird confidence about it, but I'm more nervous now looking back at it than I was in the moment, which is really weird. I just had a confidence that I was going to go out there and give everything I had. It's still something I try to carry to with me to this day, just not really worry about what's going to happen in the future, just focusing on the moment, and that's what I did. And if I wouldn't have done that I wouldn't be here today."
Another player in rookie camp that year was cornerback Xavier Rhodes, a first-round pick. Thielen made an impression against him during one-on-ones.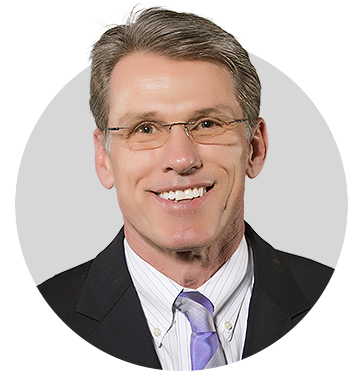 Spielman: "When he's being able to separate from your first-round draft pick, that probably gives you an indication that at least this guy has a pretty good chance to be a good practice squad guy and give us a good look."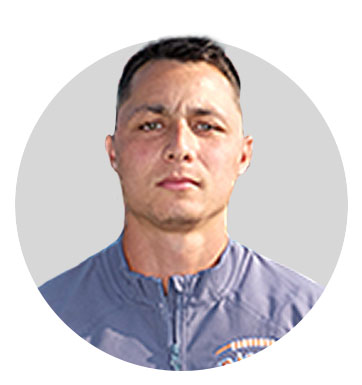 Bolton: "Rhodes is quick and long and has some speed to him, so when Adam went against him, he used a lot of technique you see today. It wasn't as refined back then, and he had to make more diving catches than I think he does now, but he would hold his own and guys would be all over him and he'd come up with a catch. Whereas me and other guys had to depend on speed [to win a matchup], Adam had both the speed and the skill set. So when he went up against him, he was pretty smooth with his routes and he got in and out of his breaks really quickly and had strong hands. From the beginning you could tell he had strong hands on him."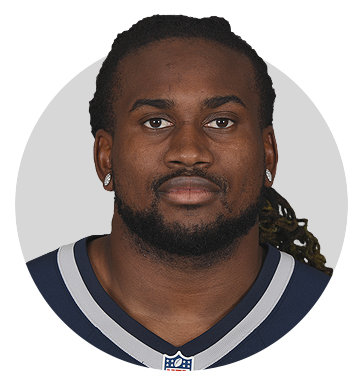 Patterson: "He don't give a f--- who he's going up against. Xavier was a first-round pick. He didn't care. He's going to make sure he's going out there and competing."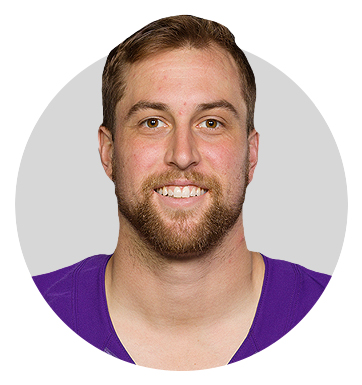 Thielen: "When you're a competitor, you just want to go against the best. Xavier was a guy coming out of college that was highly thought of, and then obviously drafted in the first round. You want to go against guys like that."
On the last day of rookie camp, Thielen was awarded a contract for OTAs and training camp. He had cleared the first hurdle.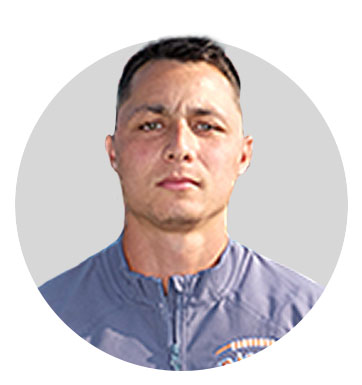 Bolton: "We're together, me and him are just joking around at our lockers and it's the last day. I'm just thinking, 'Damn bro, I hope one of us makes it.' They told us beforehand that we're going to go out to practice and when we come back, you'll either have a thing that says go talk to the GM or you're going to have a plane ticket. So I thought I'd have one more practice to prove it. We're sitting there and this dude walks up and hands me my plane ticket before practice. I'm like OK? And he tells Adam, 'Hey, the GM wants to see you. What number do you want to wear?'"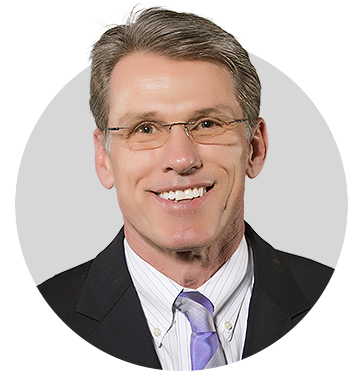 Spielman:"There was no question once we came out of that rookie minicamp that we had to sign this guy."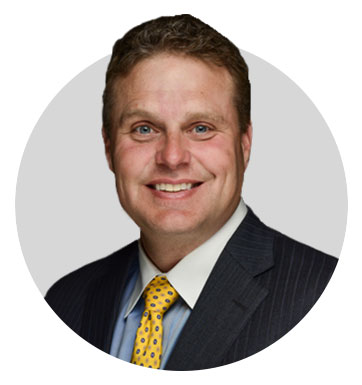 Biermann: "Being a hometown kid, signing with the Vikings was a big deal for him. The other thing I thought that was good ... I just knew [with] their depth that he could fit in there. You try and figure out the best fit. You've got to ply the numbers a bit."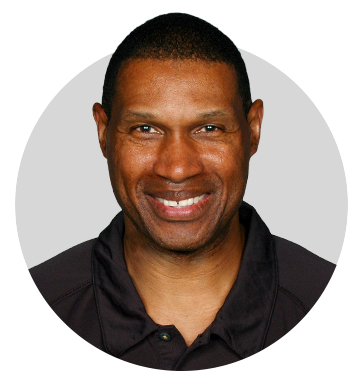 Frazier: "He did enough to make you think, 'OK, maybe this is a guy maybe you want to invite to camp and just see what he might have.'"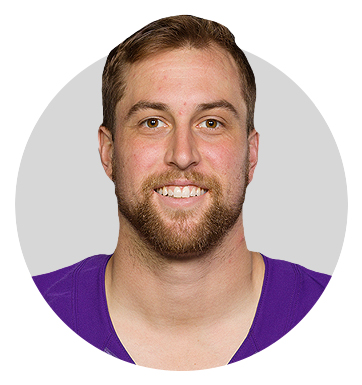 Thielen: "I called my wife and my parents and told them I was going to be a Minnesota Viking for at least another day or two. The whole goal was to get an opportunity to go somewhere for OTAs because OTAs in this league are extremely important, especially for undrafted guys and guys who are on the bubble. You don't get a lot of opportunities in preseason games and training camp, so OTAs are huge. At that point, that was my chance. I was pretty excited."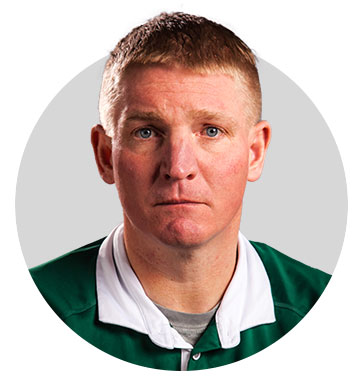 Cunningham: "When he got invited to OTAs, all of us in Mankato knew he was going to get signed that season because of how hard he works at everything he does. He has one gear: 100 miles an hour. We all knew that when he got his foot in the door that he would be back in Mankato for training camp. That didn't surprise us."
ESPN's Mike Reiss contributed to this report.