Speculation regarding a blockbuster deal surfaced Monday when Bob Nightengale of USA Today tweeted the San Francisco Giants and Milwaukee Brewers have had "preliminary talks" about a trade for outfielder Ryan Braun.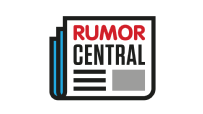 The Giants are believed to be looking for outfield help to replace Hunter Pence, who is expected to be sidelined several months with a hamstring injury.
Nightengale adds that no trade is imminent.
The Brewers are in rebuilding mode, but any deal involving Braun would require the clubs to clear some significant financial hurdles. The 2011 National League Most Valuable Player is making $20 million this season and at least $76 million over the next four years.
Tom Haudricourt of the Milwaukee Journal-Sentinel reports the Giants are one of six teams the Brewers can trade Braun to without his permission. The other five are the Angels, Dodgers, Marlins, Diamondbacks and Padres.
With Pence expected back before the end of the season, the Giants will be more interested in finding short-term help rather than deal for Braun, claims Jorge L. Ortiz of USA Today.
After a sub-par season in 2015, Braun has restored his market value by hitting .313/.374/.532 with 11 homers in his first 52 games this season.
Earlier Monday, ESPN's Jim Bowden mentioned the Giants as a prime suitor for Braun. "Don't be surprised if the Giants land Braun at the trade deadline in a blockbuster deal that would be centered on top prospects Tyler Beede and Christian Arroyo. Of course, the Brewers would have to agree to eat significant dollars in the deal that could bring another World Series to San Francisco and two impactful building blocks for the Brewers," Bowden writes.