The Los Angeles Angels have started six different players in left field this season. They might soon have a seventh in Jefry Marte.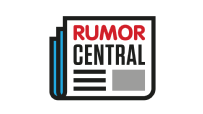 Joey Kaufman of the Orange County Register reports Marte, a first baseman by trade who has hit four homers since being called up from the minors on May 31, could get an audition in left field. "He has the athleticism to do an adequate job," manager Mike Scioscia tells Kaufman.
The 24-year-old Marte, acquired in a January deal with Detroit, played left field for the first time Monday night as a ninth-inning replacement against Minnesota. In two stints with the Halos this season, Marte is hitting .306/.324/.750 in 15 games.
Angels' left fielders rank last in the majors in batting average (.204) and slugging percentage (.279).