For his part, San Francisco Giants left-hander Madison Bumgarner has made it clear that he would like to compete in this summer's Home Run Derby. And it appears that the feeling is mutual for Major League Baseball.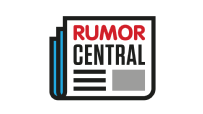 In his Tuesday MLB roundup (Insider required), ESPN's Buster Olney writes that, "MLB wants Bumgarner to be part of the event, some way or somehow. Bumgarner wants to be in the event and would participate if he's asked."
According to Olney, a lot of different formats for the event are being discussed, which means there might be something put in place to allow pitchers to participate. The Chicago Cubs' Jake Arrieta has said he "need[s] to be in it" if Bumgarner is, which prompted St. Louis Cardinals right-hander Adam Wainwright to chime in on Twitter saying he wants in as well.
In the case of Bumgarner, Olney writes that the Giants are open to the idea of their ace participating but are concerned about him taking the multiple rounds of swings. Therefore, Olney proposes a format where a relay team of pitchers is built to control the number of rounds any of them would have to swing if they advance (Bumgarner takes Round 1, Arrieta Round 2, etc.).