The San Francisco Giants reportedly are looking for bullpen help and recently scouted right-hander Kevin Jepsen, who was recently deposed as closer of the Minnesota Twins.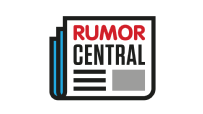 The Giants have looked at Jepsen, as well as left-hander Fernando Abad, according to Nick Cafardo of the Boston Globe.
Perhaps a change of scenery could help Jepsen, who owns a 5.46 ERA and 1.75 WHIP in 30 appearances. He converted just seven of 11 opportunities as the fill-in for Glen Perkins, who will miss the rest of the season with shoulder issues.
Abad, who has been used primarily as a middle reliever, owns a 1.14 WHIP in 29 outings.
The Giants have endured an up-and-down season from closer Santiago Casilla, who has four blown saves. The Twins own the worst record in the major leagues (21-48) and are expected to listen to any offers on expendable veterans.