The Chicago Cubs may have an abundance of young talent to use as trade bait, but there may be little to no chance of the club dealing third baseman Javier Baez.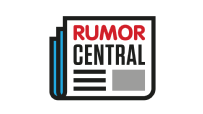 "Baez is not as mature a hitter as Kyle Schwarber at 23 -- he still walks too little, strikes out too much. But Baez's power potential from the right side is as intriguing as Schwarber's is from the left. And for different reasons, he would be nearly impossible for the Cubs to trade," writes Ken Rosenthal of FoxSports.com.
The Cubs reportedly are looking to add bullpen help and have been linked to New York Yankees relievers Aroldis Chapman and Andrew Miller. Baez would be too high a price for any of those relievers, and Rosenthal suggests the Cubs would be more inclined to deal players still at the minor league level.
The 23-year-old Baez is hitting .267/.305/.445 with six homers.